Chelsea have edge over Manchester United for La Liga star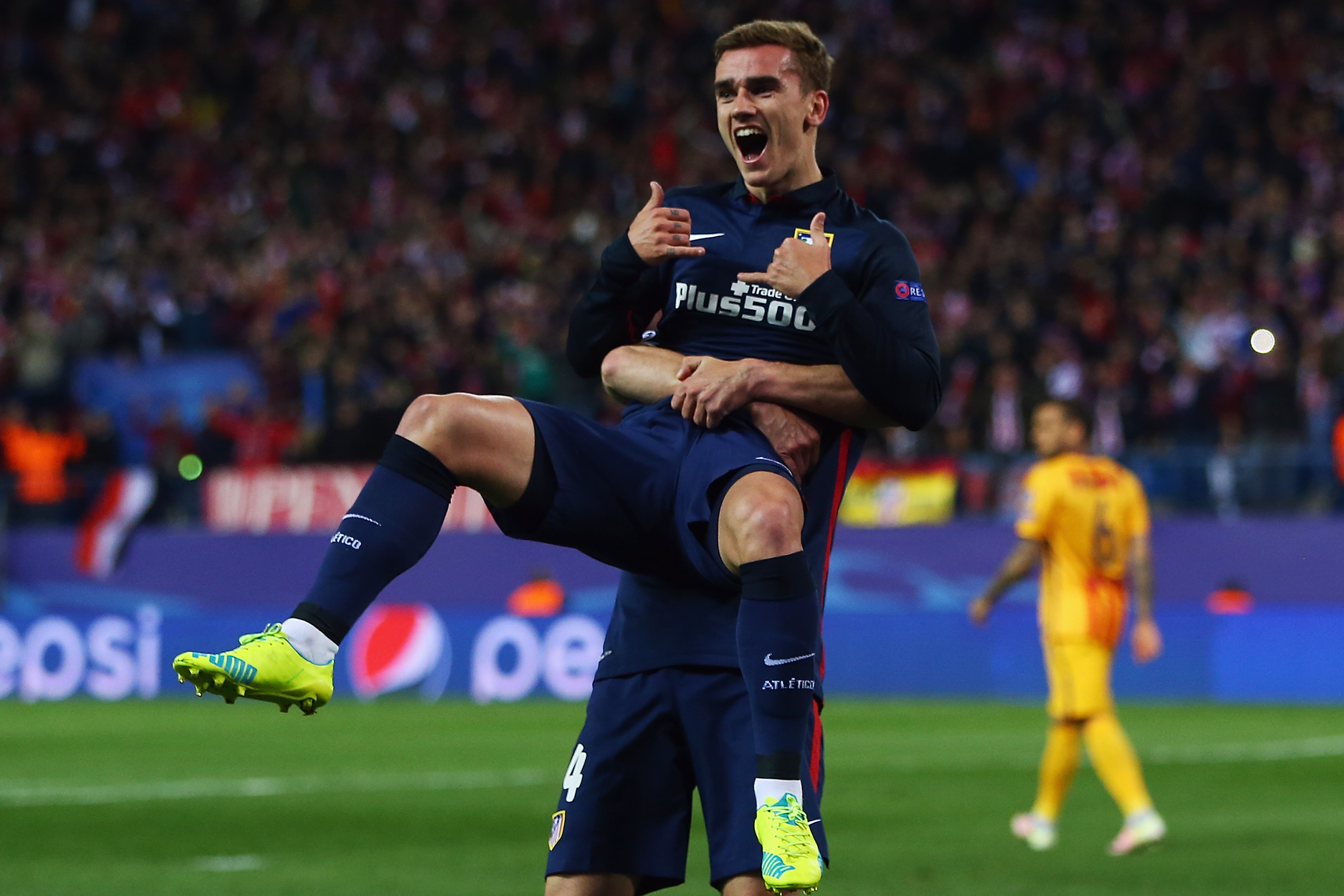 Chelsea have a unique edge over Manchester United in the race for Antoine Griezmann
Quite a few Premier League clubs will chase Atletico Madrid attacker Antoine Griezmann this summer. Both Chelsea and Manchester United figure to be at the front of the line. Fortunately for the Blues, they have something to offer Atletico that United just can't match.
Reports from England claim that Chelsea are willing to offer star striker Diego Costa as a sweetener with any potential deal with the La Liga giants. Costa, of course, made his name with Atletico before heading to Stamford Bridge. Current Madrid boss Diego Simeone would welcome Costa back to the club with open arms.
The inclusion of the prolific hitman could be just the edge Chelsea need to beat United out. Both clubs will be willing to offer a huge fee to sign the Frenchman, but Atletico would prefer to receive guaranteed talent coming back in their direction.
Frankly, Chelsea would do well to leverage Costa in a deal for a talent like Griezmann. The burly striker provides the Blues with quite a few goals, but at a steep price. He's just as likely to be thrown out of a big match as he is to score a brace. His petulant act will quickly irritate his new boss Antonio Conte.
Get the FanSided App
Griezmann offers much of the same offensive punch, without the accompanying drama. He isn't anywhere near the physical presence of Costa, but he's younger, faster and more skilled. With Michy Batshuayi ready to take over as the club's top striker, Griezmann could more than make up for Costa's goal tally from the second striker spot.
If Manchester United want to win out over Chelsea, they may need to bid over Griezmann's release clause. That's ordinarily a silly idea, but it may end up as the cost of doing business for the valuable Frenchman. Atletico have recently inked him to a new deal, and will be in a position to demand a premium for him this summer.
If Chelsea are willing to include a player Atletico covets, United will have no choice but to counter their offer with a bigger transfer fee. It's not out of the question that Jose Mourinho's club can still beat the Chelsea offer, but it's going to be quite expensive.
Count on Antoine Griezmann transfer rumors to fill the tabloids from now until the day he moves to the Premier League. Chelsea have an early lead over Manchester United in what should be a long, protracted, transfer saga.
This article originally appeared on