Chelsea fans rejoice: Antonio Conte announces David Luiz is a defender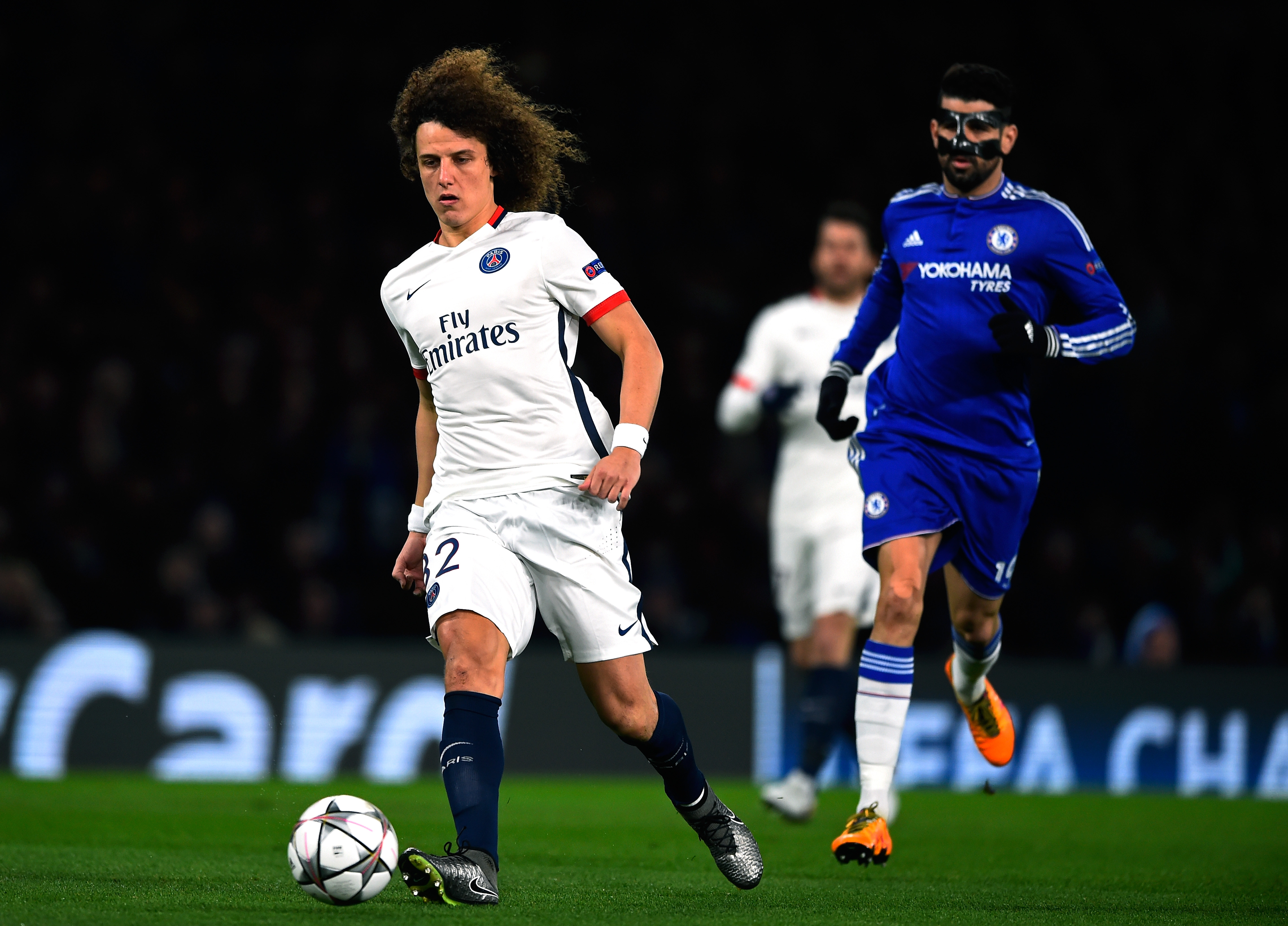 Antonio Conte has finally spoken about Chelsea's eleventh-hour dealing for David Luiz. The boss confirmed that he will play Luiz where Chelsea most needs help: defence.
In case you've been galactically out of the Chelsea loop lately, there's been a mite of a debate about the Blues bringing David Luiz back to The Bridge. A key point of contention has been where Chelsea would play the Brazilian.
Is he a centre-back in a back four? In a back three?! Is he a midfielder? Is he a ball-playing centre-half, if there even is such a thing???
RELATED STORY: DISPELLING SOME MYTHS ABOUT DAVID LUIZ
The one man whose opinion actually matters may have temporarily closed down that conversation. Well, somewhat.
I think David Luiz is a centre-back, he's played a lot of games in that position. I know sometimes he's played as a central midfielder but in my mind the idea is to utilise him in the right position which, for me, is centre-back. – Antonio Conte, Chelsea TV
Hallelujah.
For what it's worth, I was among the anti-Luiz crowd in the early days of his return. Chelsea clearly made the one panic-buy that could get the fans back on board. Luiz offers very little potential for future seasons and he is not a great deal better than Gary Cahill or John Terry.
Since then I've calmed down. Luiz has the #passion Antonio Conte demands and can utilise. He will play for the shirt. And of course, he is immediately the best ball-playing defender Chelsea have.
That's the point. He's a ball-playing defender. Move him into midfield and he's the fourth-best ball-playing midfielder. Fifth, if you count Ruben Loftus-Cheek (looking at you, Il Sarto).
Cesc Fabregas, Oscar, Loftus-Cheek and Nathaniel Chalobah are all better than Luiz at moving the chains. Even N'Golo Kante and – wait for it – Nemanja Matic are not much worse.
Luiz turns 30 before the end of the season. He would be the oldest midfielder, but is a spry youth among Chelsea's centre-backs.
The biggest problem with trotting Luiz out in midfield is he takes a position in the squad away from someone younger, with more potential and more natural in the position. Meanwhile, Chelsea have an aging defence with their top prospect currently completing a two year loan.
Conte may never have planned to play Luiz in midfield. But with the enigma he brings it was always going to be a topic for debate.
The Blues' three centre-backs  – Kurt Zouma, Cahill and Terry – are all very good stoppers. They can defend, mark, tackle and clear for their lives over the course of 90 minutes. However, Zouma and Cahill are poor with the ball at their feet. Terry has improved his ball-handling somewhat, and can at least pick out a pass.
Chelsea do not need another midfielder. They need a ball-playing defender and Luiz offers that. If Antonio Conte employs a three-man back-line, Luiz can provide a thrust from the middle of the defence.
If the Brazilian trots out in midfield, get the pitchforks ready. But for now, rejoice that Luiz will be on defence. And rejoice that Luiz has a three-year contract. Andreas Christensen and Kurt Zouma are only around the corner.
More from The Pride of London
This article originally appeared on