Chelsea beaten: Five lessons learnt from Liverpool defeat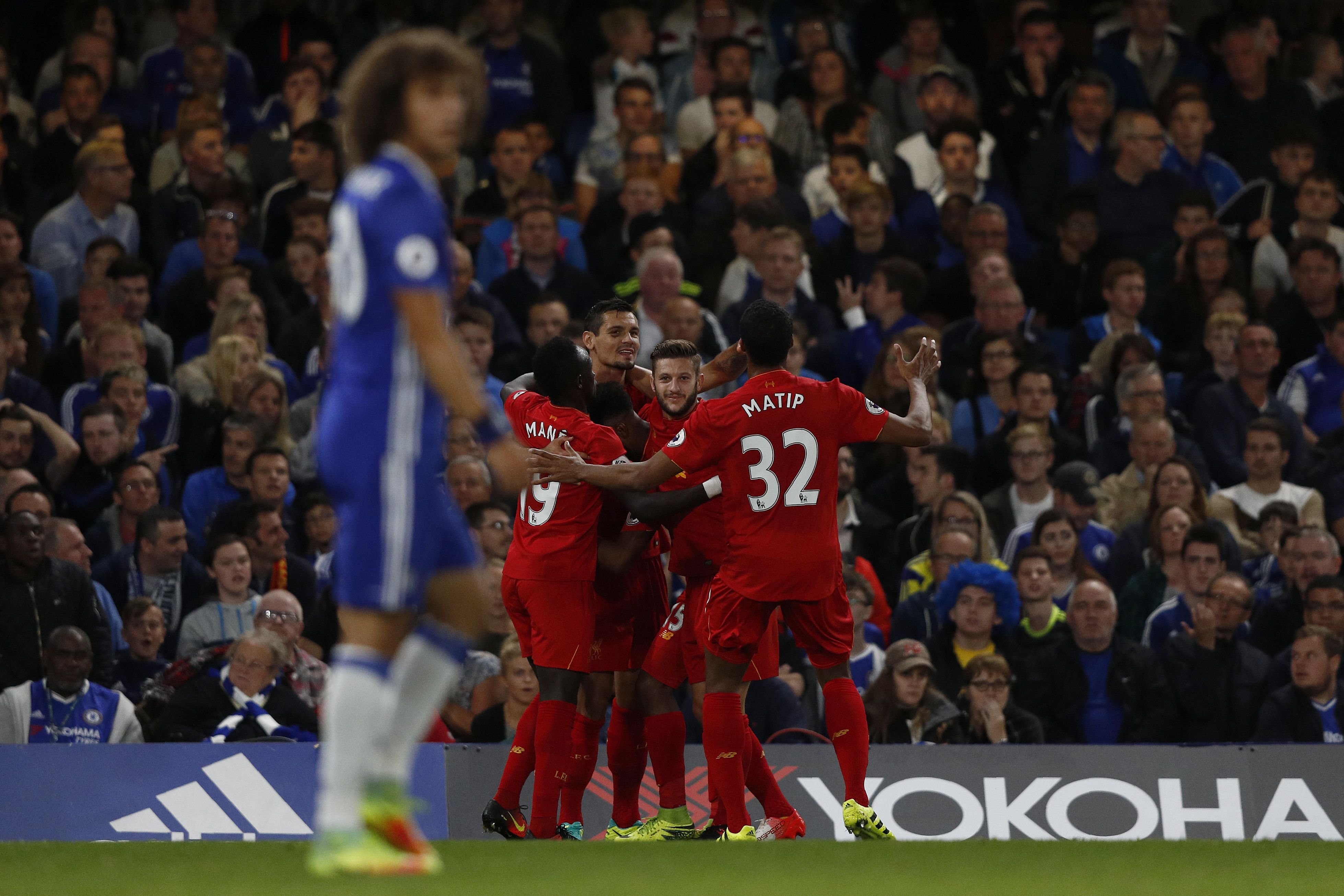 Chelsea were handed their first Premier League loss by Liverpool on Friday night. Here are five lessons learnt from the disappointing defeat.
Friday saw a clash under the lights between two titans at Stamford Bridge. The first half was undoubtedly controlled by Liverpool, who netted two goals and maintained possession for long spells. The second half was more in Chelsea's favor with Antonio Conte's words in the break taking effect. Here are five lessons learned from the 2-1 defeat.
John Terry's absence hurt
John Terry is not the feared defender he once was. What he lacks in fear factor he makes up in organization and leadership. Branislav Ivanovic captained our Blues and he failed miserably. He was appalling in directing and organizing the back four.
It was most evident on the first goal scored, when three Reds were left unmarked at the back post, allowing Dejan Lovren to calmly finish. John Terry's leadership is a quality this team still desperately needs. It's likely that this season will be Terry's last, which begs the question "who will be the next Captain?"
It wasn't "Geeze Luiz"
David Luiz made his second debut for Chelsea against Liverpool on Friday. My expectations were pretty minimal and he exceeded them for sure. Defensively he didn't make any real mistakes, surprisingly even covering for Gary Cahill a few times.
Meanwhile, his offense was impressive and the numbers back it up. Not only did he lead the team in passes, touches, and shots, he made numerous long distance pin point passes from deep. It was entertaining and refreshing to watch from a Chelsea centre-back.
Having said that, it will be interesting to see how Antonio Conte proceeds with him in the backline. The Blues need Terry's leadership, but Luiz's partnership with the captain during his first stint left much to be desired. Will Conte finally make the switch to the three-man defence he is synonymous with?
Liverpool are FAST!
Liverpool have pace for days; it was evident early in the match that they were going to be a handful. Sadio Mane ran the attack for the Reds and Georgino Wijnaldum wreaked havoc in the midfield.
Liverpool are now truly representing the style that manager Jurgen Klopp demands from his players. The work rate from each individual was noticeable and a problem for their opponents. The first half really showed Chelsea how far behind they were as the Reds cut through the Blues with ease.
Their prime area for concern is the defence. They are fragile at the back, much like they were under Brendan Rodgers. While Joel Matip expertly led them in the first half, Reds fans would have feared for the result when Diego Costa scored. They managed to see the game out on this occasion.
Against the bulk of the Premier League, though, the pace they possess (and thus their significant counter-attacking threat) will suffice in securing three points.
Midfield owned by Liverpool
N'Golo Kante and Nemanja Matic were virtually invisible. Philippe Coutinho and Georginio Wijnaldum had all the time and space needed. Wijnaldum had only a short spell where he went quiet; for the majority of the game he was in space and had time to pick a pass.
Kante had a bad day. His teammates may want to tell him he's no longer allowed to shoot. The midfielder has seen more shots land in the stands than trouble the goal. However, a poor display from the Frenchman was overdue after an incredible and consistent last 12 months.
The issue is that his colleague failed to step up and compensate for his dip. Matic was abominable. In fairness, he made a run from deep midfield to assist Diego Costa on his neatly taken effort. But that's all that can be said about Matic.
The midfield really was dire, piling the pressure on a vulnerable back four. The worrying thing is that disconnect will take a season to correct.
2nd half reaction was positive
After the first half, the Chelsea of last season would have packed it up and gone home. I'm not sure what the Blues manager said to his charges at half-time but it was effective.
The way Liverpool were handing it to the Blues in the first 45 minutes, the score could have been worse. Last season it may have resulted in a 4-0 killing. Once the whistle was blown to start the second period, Chelsea looked motivated.
They didn't just lay down and move on, they fought and made a match of it. There was passion and fight after a heartless first half.
While the performance showed flaws that are all too familiar, this was one positive development. Conte has re-instilled that fighting characteristic all successful sides require. The product on the pitch is not quite there yet, but the mindset is. That is the hardest aspect of the game to master.
What did you learn from the contest? Let us know in the comments below!
This article originally appeared on