Chelsea, Arsenal and Tottenham dominate London's "Turf Wars": Book review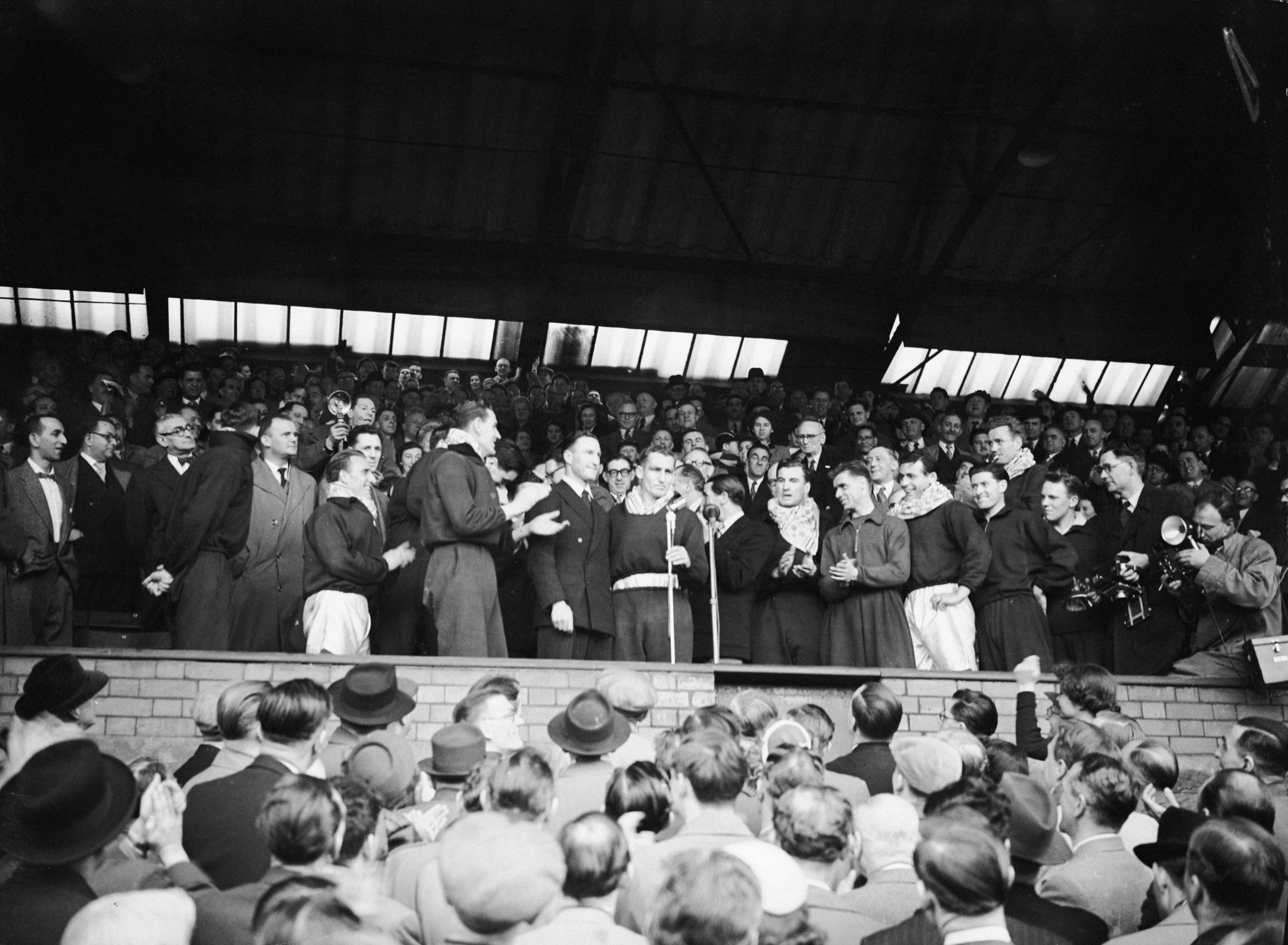 "Turf Wars" provides a chronology of every league and many non-league London football clubs from the founding days of the Football Association to the end of last season. Turns out Chelsea does have a history after all.
Steve Tongue walks the reader through the football section of a century and a half worth of dailies. Game recaps, management turnover, proposed mergers – "Turf Wars" shows how football renews its dramas several times each generation, if not every year. Among the few constants: Chelsea, Arsenal and Tottenham sitting atop London.
Unfortunately, Tongue does not give his tale any coherence around a theme. Nor does he create or employ any vehicles to move his story through the decades.
Henry Norris and Archibald Leitch. Ted Drake and Roman Abramovich. These men are only discussed in the most cut-and-dry terms and without any nod to their personalities or impact.
Steve Tongue could have used any of these men to tell the story of a decade or more of London football. Their accomplishments and personalities shape the history and present of the game. Yet Tongue gives them little more attention than a goal-scorer in a London derby FA Cup tie from the 1960s.
Tongue equally denies a proper exploration of defining eras in the sport and culture. We read about the adjustments to the league and the schedule during World War II. Tongue pays brief tribute to players who died in battle. Any one of those players, their club or their stadium could take the reader towards an in-depth, emotional and personal understanding of how football interacted with London's and England's finest hour.
Likewise, Tongue covers the 1960s to the Premier League era with barely a mention of hooliganism and clubs' firms. Societal pressures bubbled over and nearly destroyed English football. Football culture somehow survived and eventually pushed back on those same dark forces to be a vehicle for social change.
As a Chelsea fan you practically scream out for an entire section on Paul Canoville, and what his career at Stamford Bridge represented for the club, the sport and culture.
The key takeaway from "Turf Wars" is that London's footballing history, like all history, exists in its own pattern and repeats itself regularly. Players will be players. Owners will be owners. Managers will be caught in the middle, get the sack regularly and, at times, lose their health or their life to stress.
Chelsea bought their way to the Second Division in their inaugural season, much to their neighbors' chagrin. A century later, Chelsea "bought" their consecutive Premier League titles, much to their neighbors' chagrin.
London football has always had its minnows and its giants, and there has been very little movement in or out of these castes. At some point everyone has been relegated, everyone has been promoted and most – not all – have tasted top-division football. But the order of things is set.
Long before the Premier League, BSkyB and Roman Abramovich, Chelsea, Arsenal and Tottenham were the big three. Millwall, Leyton Orient, Barnet and others bounce in and out of the Football League. And West Ham is always caught, striving, just off the cusp of the Big Three.
The stories and history within "Turf Wars" are particularly important in an era of hyper-transience and a lack of context. Players and coaches have little time to attach to a club, and one-club-men like John Terry are an absolute rarity. Too many players – including many in Blue – see a club as a paycheck and a layover. Chelsea's loan and transfer policy exacerbates this mentality
Transfer fees and foreign players are nothing new to London football. But the increasing emphasis on European competitions, international tours and the prospect of "super leagues" has detached players from their sense of place like never before.
Might Chelsea have played harder against Arsenal last Saturday had they known the history that they were continuing? Would some of the pampered stars have tempered their ego if they understood they are merely eleven men in a line stretching over 100 years to when Chelsea defeated Woolwich Arsenal?
More from The Pride of London
This article originally appeared on