Check out the brand new Copa America Centenario trophy
Copa America Centenario is being held to celebrate the 100th anniversary of the tournament that crowns the champion of South America. But for this special edition event, six teams from North America, Central America and the Caribbean have been invited, including the United States and Mexico, to determine the first ever champion of the Americas.
And what is a special edition tournament without a special edition trophy? Tournament organizers unveiled the brand new trophy for the Centenario on Thursday.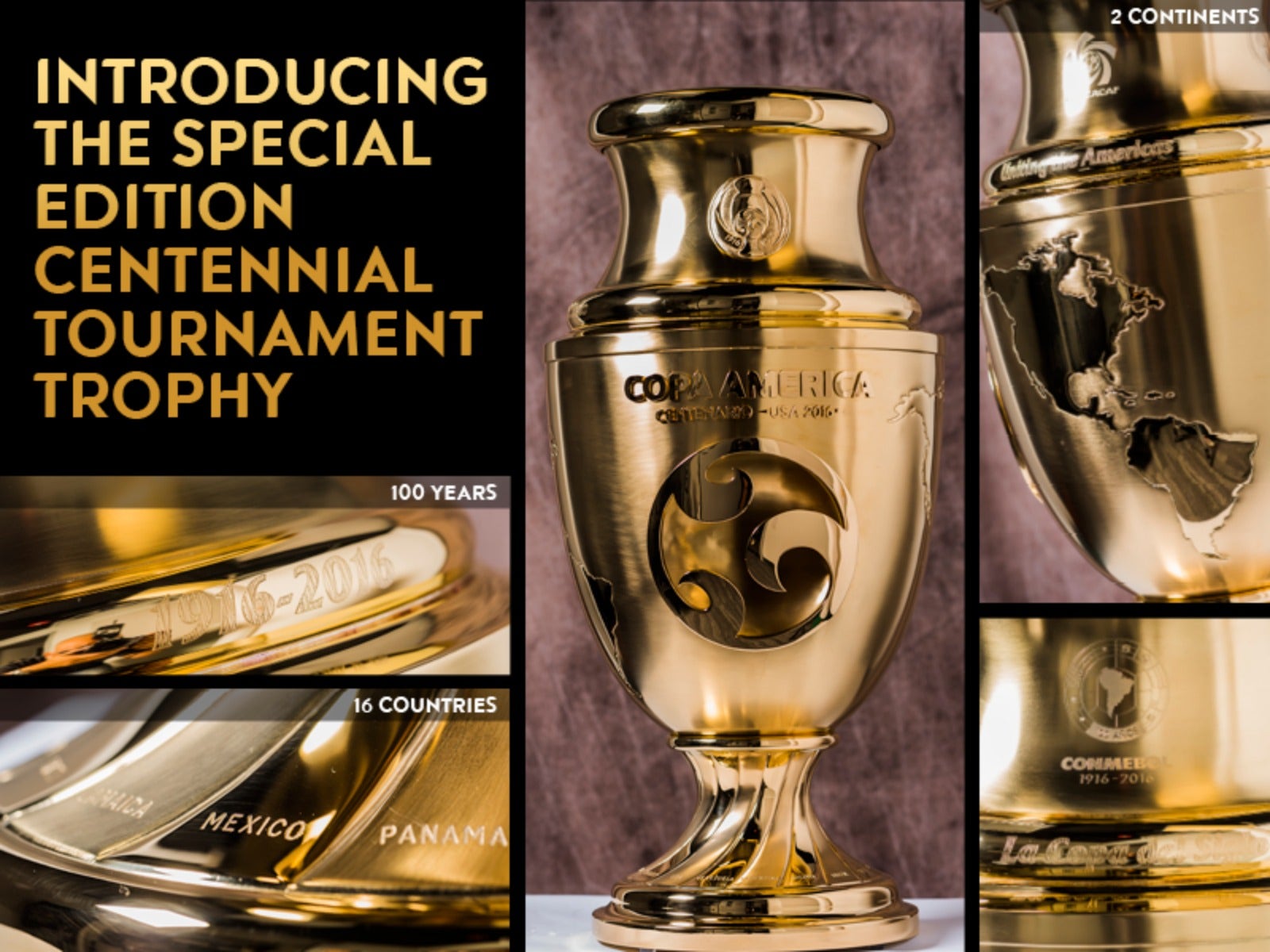 The organizers could have chosen to use the regular Copa America trophy for this event, but instead they decided they wanted a new trophy. A gold trophy. A very gold trophy. Most soccer competitions hand out silver trophies, so this one will definitely stand out.
The trophy will be handed out on June 26 at MetLife Stadium, where 80,000 are expected to be on hand for the tournament final.
Exactly how effective the trophy will serve as a vehicle for consuming champagne and pouring it on the heads of teammates remains to be seen.
MORE FROM FOX SOCCER