Chan Yuen-Ting just became the first woman to manage in men's continental top-flight play
Chan Yuen-Ting became the first woman to ever coach in an inter-continental soccer competition on Wednesday as she led out Hong Kong side Eastern Sports Club against Chinese giants Guangzhou Evergrande in the Asian Champions League.
The 28-year-old Chan led Eastern to the Hong Kong Premier League title last year making her the first woman to lead a men's professional association football team to a domestic, top flight championship. Since taking over last season, Chan lost just one of the fifteen games she coached, and under her leadership, ESC earned passage to the Asian Champions League for the first time in their history.
Before making history with ESC, Chan previously worked as a data analyst for Hong Kong Pegasus before taking over as assistant manager at the club. She also worked as an assistant manager with Southern District FC, as well as with the Hong Kong women's national soccer and futsal teams, previously.
On Wednesday, Chan made history, and she went head to head with a manager who's made plenty of history of his own, World Cup winner Luis Felipe Scolari. His Guangzhou Evergrande side came out on top on the day, powering past Eastern by a scoreline of 7-0.
Of course, ESC getting shown with a red card in the third minute didn't help matters, nor did a second sending off in the 35th minute.
"We have learned a very valuable lesson today," maintained Chan after the match.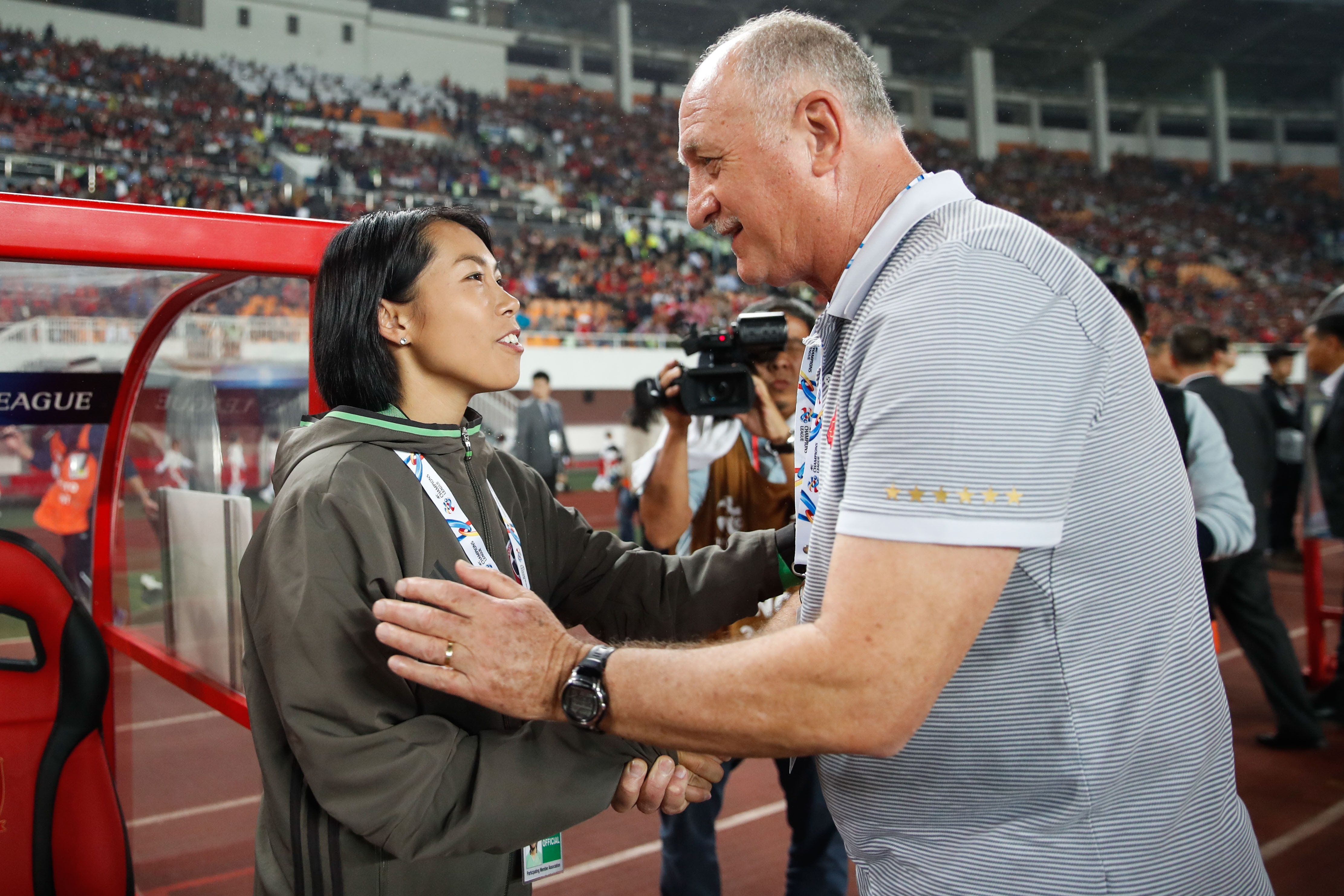 "Of course losing the game is a very big disappointment, but we learned we need to adjust our mentality as soon as possible [to compete in the Champions League].
"After the red card everything changed, all our tactics and plans had to be changed. And in a competition like this the pace is quite different from that we encounter in Hong Kong … it's our debut and naturally we'll make mistakes."
It wasn't a storybook beginning to her Champions League history, but Scolari says there's not much to take from this heavy loss.
"I comforted her and told her this match cannot be a real evidence for your ability," said Scolari. "This is quite different when within such a short time you have two red cards like this – you can't take it seriously."
Chan likely won't look back too fondly on the result, but it's an important day in history for women in sport, and for the sport as a whole. She's a trailblazer, and it's definitely not the last time we'll hear the name Chan Yuen-Ting.