Celtic vs. Kilmarnock: What We'll Be Watching For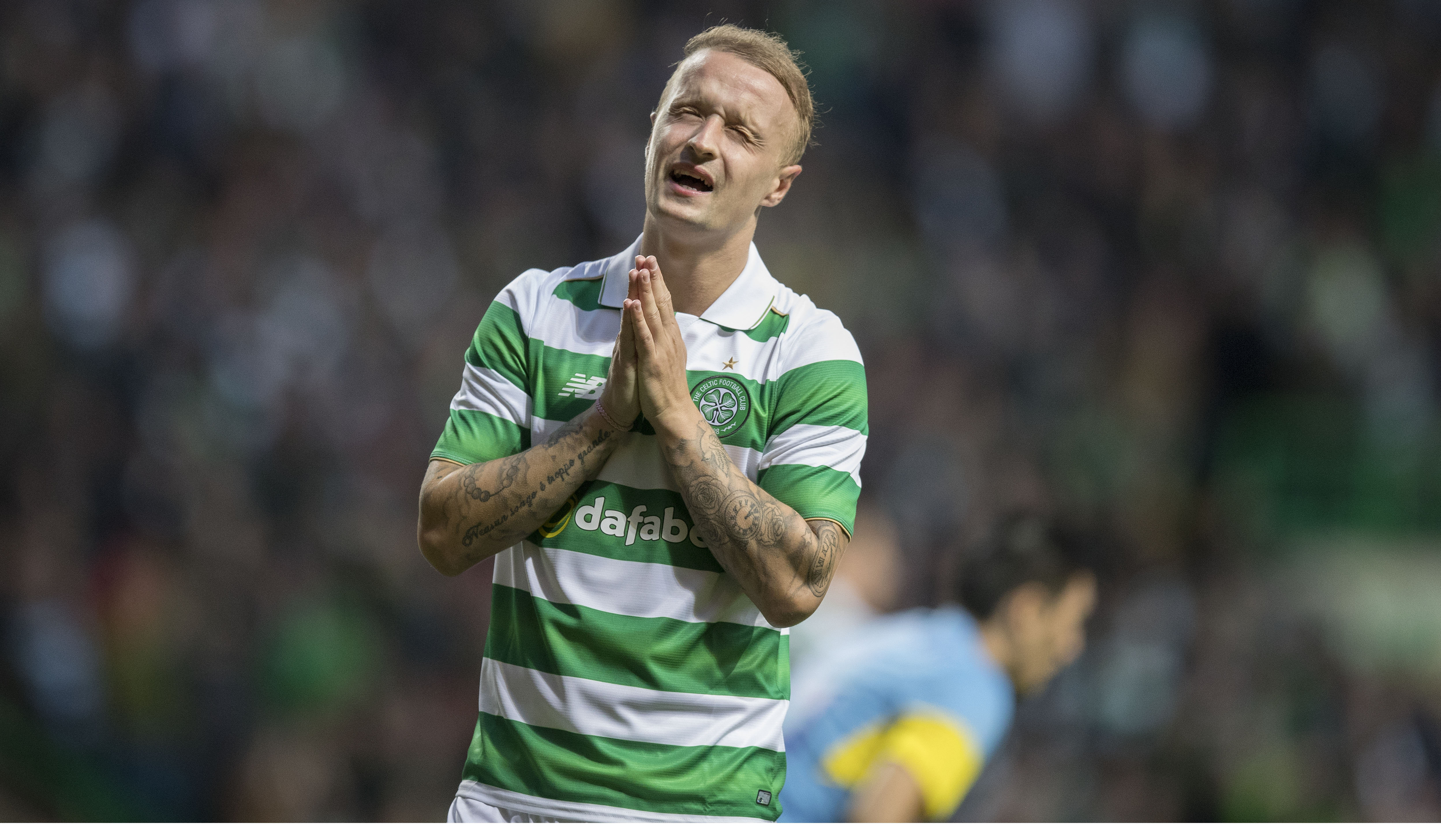 With the League Cup in the rearview mirror it is time for Celtic to return to SPFL action, and a visit to Paradise from Kilmarnock FC.
Celtic hold an unbeaten record in domestic play, but are coming off a surprising draw with Inverness the last time out in Scottish Premiership action. Couple that with some less-than-stellar results the last few weeks and let's just say Hoops fans are getting a bit worried.
However, our Celtic Stats Corner points out the very reasons not to be so worried. Let's just say that the Bhoys have had a bit of bad luck running their way with converting shots in to goals.
Given that information, what should we be watching for in Celtic's return to SPFL play on Saturday morning?
Celtic manager Brendan Rodgers is clearly not one to shy away from playing his first team regardless of competition. One look at the expected lineup in mid-week versus the actual one and you know he isn't happy with the overall performance of his team.
Why else were names like Toure, Tierney and Rogic out there against a first division side in a Scottish League Cup quarter-final match? There also weren't a lot of options in attack either, with Leigh Griffiths still nursing a hamstring injury and in the stands, it had to be Moussa Dembele up front.
Still, Celtic couldn't find a way to open its account until the reinforcements of Scott Sinclair and Ryan Christie came off the bench. Sure, shots eventually turned in to two goals, but Celtic simply should've had this game in hand by the half and never needed to see Sinclair on to the pitch.
This weekend, Kilmarnock comes in with a rather interesting away record of 1-1-1 and sporting a not-so-bad negative-2 goal differential. Given Celtic's ability to put shots on goal over the last few matches, yet not convert them that stat should be really telling.
Celtic fans have been waiting for this group to break out of its scoring funk, find ways to score earlier and more often and most importantly find ways to break down defenses that have packed in against them.
Can the Bhoys punch the back of the net more than once or twice this match?
There's no denying that Celtic have an issue at goalkeeper, one that has many fans clamoring for a January buy that will actually inspire confidence in the person between the pipes.
It sure hasn't been Craig Gordon or Rodgers' summer signing of Dorus De Vries to say the least. De Vries has had a run of games, and has had some very questionable performances at best.
Meanwhile, Gordon got the start in Scottish League Cup play against Alloa Athletic during the mid-week. He didn't really have much to do though, as Alloa mustered only a few real chances.
The good news is that Gordon seemed to be regaining control over his area, coming up with a big foul that saved a likely goal-scoring opportunity and not spilling the ball like he did in UCL action earlier in the year.
Did that performance earn him another long-term look? If it inspired more confidence from Rodgers, then he deserves it. If Rodgers was just giving him a game to perhaps ease the mind of De Vries and take some of the public pressure off of him, then we know where things really stand at goalkeeper.
We'll be watching the performance in net regardless, as Celtic need to find ways to get clean sheets in domestic play fast.
After sitting far longer than most expected due to a hamstring issue, it appears that Celtic's star striker Leigh Griffiths is ready to return to the lineup. That could be a problem for in-form striker Moussa Dembele.
That's because it seems unlikely that manger Brendan Rodgers will go with a two-striker system anytime soon. Sure, Dembele may be in form, but he hasn't shown much in the ability to play as the man behind an out-and-out striker this season.
In fact, one could say that the pairing for Dembele and Griffiths has been a disaster for Celtic thus far this season.
Has any of that changed with Dembele's improved confidence and goal-scoring ability? Only those present at training know the answer to that question. However, it is clear that both can provide the goal-scoring spark needed for this squad.
Dembele seems a bit fearful of his place and the two-striker system, having spoken to the Daily Record:
"The manager will make up his mind as to who plays and I will be happy with his decision. But there is no rivalry between Leigh and myself – we get on quite well.

"He's a good guy and so am I so there's no fight between us. We both want to play and we both give 100 percent but it's good to have a striker like him alongside you because I know I need to be at my best when he's around.

"Maybe we could both play together but, whatever happens, I'm glad he's here."
He's saying all the right things, but will these two get on as teammates and goal scorers on the pitch? If they have improved that teamwork, then perhaps this could be the most lethal pairing of goal scorers in quite some time at Celtic Park.
This article originally appeared on