Celtic Stats Corner: Out of the Frying Pan-Man City Preview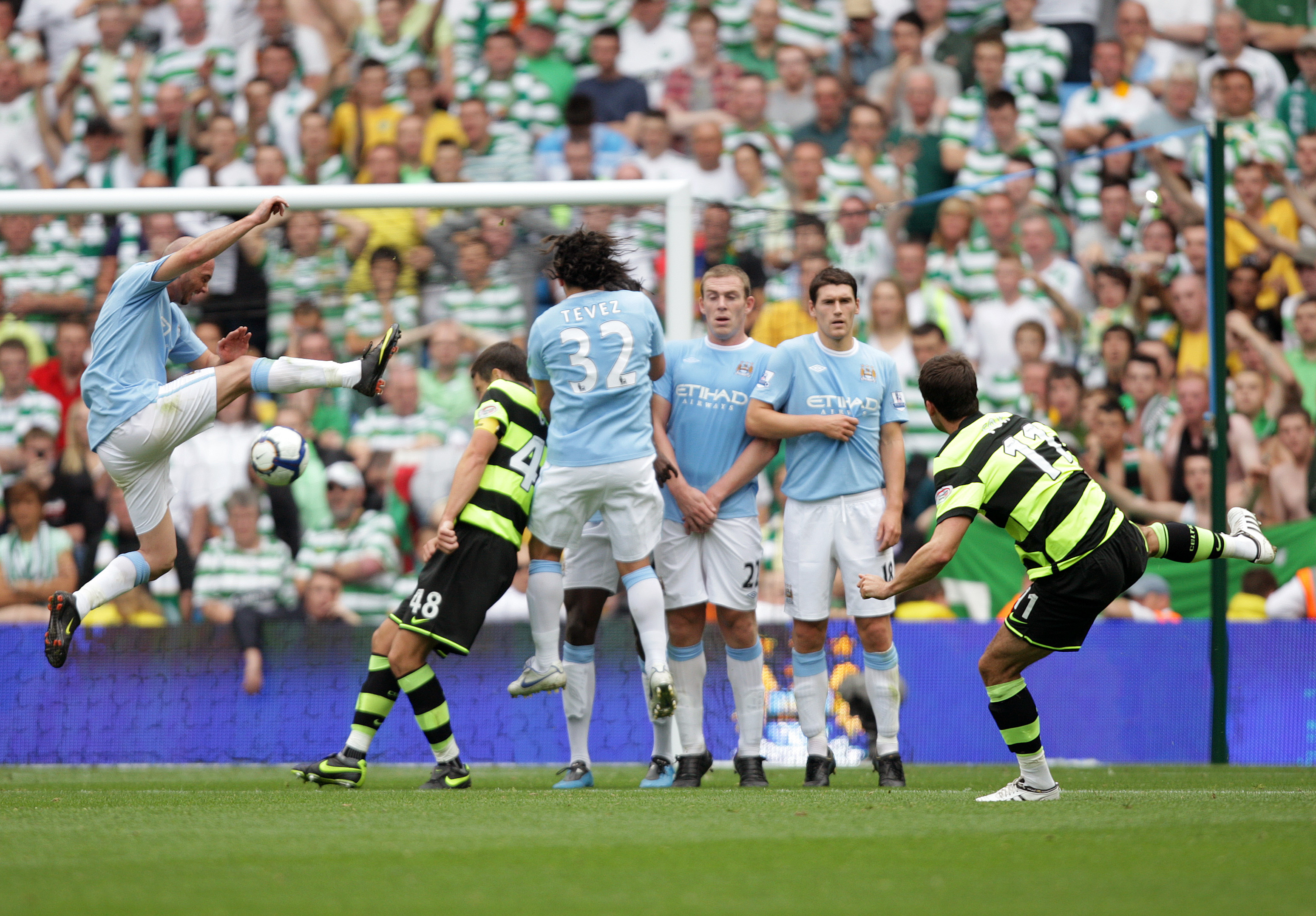 After a tough trip to Catalunya for their first Champions League group stage match, Celtic will find no reprieve when Manchester City come to Celtic Park. If Celtic have any hope of any European football after Christmas, they will need wins in their matches at home.
Manchester City's high octane attack and new manager Pep Guardiola will be a formidable force for Celtic to get past Wednesday night to do that.
While Celtic have come in to their first home Champions League tie on the back of a 6-1 victory against Kilmarnock, City have won their first ten matches in all competitions this season. Their unbeaten run is substantiated by the stats.
After looking at the xG numbers  that Paul Riley has gathered for the EPL, we see that City have an xG of 11.63, an xG Against of 5.82, and an xG Difference of 5.81. This is the second highest xG for, fifth best xG against, and the second best xG difference in the EPL thus far.
As we know, expected goals is a good indicator of future performance and we can infer that City shooting to the top of the table is a result of these numbers. Along with this, City have scored the highest number of goals and conceded the third lowest number of goals in the EPL thus far. Both traditional and advanced stats suggest that Manchester City will be a difficult opponent for Celtic.
More from The Celtic Bhoys
Along with banning tomato sauce in the canteen, Pep Guardiola's arrival has seen Raheem Sterling re-find the form that he last had while under Brendan Rodgers at Liverpool. The pacy winger's improved form this season is very similar to the revitalized play of Celtic's own pacy winger James Forrest.
So far this season, Sterling has an xG total of 1.79, which is 9th best in the Premier League. He has scored 4 goals and contributed 3 assists in the EPL, for a G+A per 90 of 1.24. Somehow being able to stop Sterling will be a key for the Hoops back line in order to possibly get points Wednesday.
If an on-form Raheem Sterling wasn't enough for Brendan Rodgers and Celtic to worry about, there is also Sergio Aguero to contend with. Aguero also has had a great start to the season, scoring scoring 5 goals and earning an xG of 1.73. Aguero comes in as one of the most in form strikers in Europe, a daunting task for any defense.
The only relief from City's dangerous attack to Celtic is that Kevin De Bruyne will miss the match due to injury. De Bruyne has 2 goals and 5 assists in EPL play and has be an important piece to Pep Guardiola's well run machine.
The only problem is at clubs like City that have financial resources that Celtic could only dream of is that when one world class player is out, there are usually a few waiting to take his place. David Silva is available to Pep as an attacking midfielder replacement, while the likes of Yaya Toure were deemed excess and left off the Champions League squad.
Along with great play in the EPL so far, City absolutely destroyed Gladbach in their first Champions League match. Celtic's 7-0 loss to Barcelona was the result that grabbed the headlines, but City's xG was 4.3 in their match with Gladbach. Compare this to Barca's xG of 4.4 in their match with Celtic and you see that City have an attack that is capable of just as an embarrassing of a defeat.
It is truly an embarrassment of riches for Manchester City. While the Citizens have had these riches for awhile now, they finally have the man at the helm who get the most out of them with Pep Guardiola. City not only have the players and ability to leave Celtic Park with all three points, but they are also good enough to win the entire Champions League.
Want your voice heard? Join the The Celtic Bhoys team!
This article originally appeared on