Celtic Stats Corner: No Time to Panic after Caley and Alloa Matches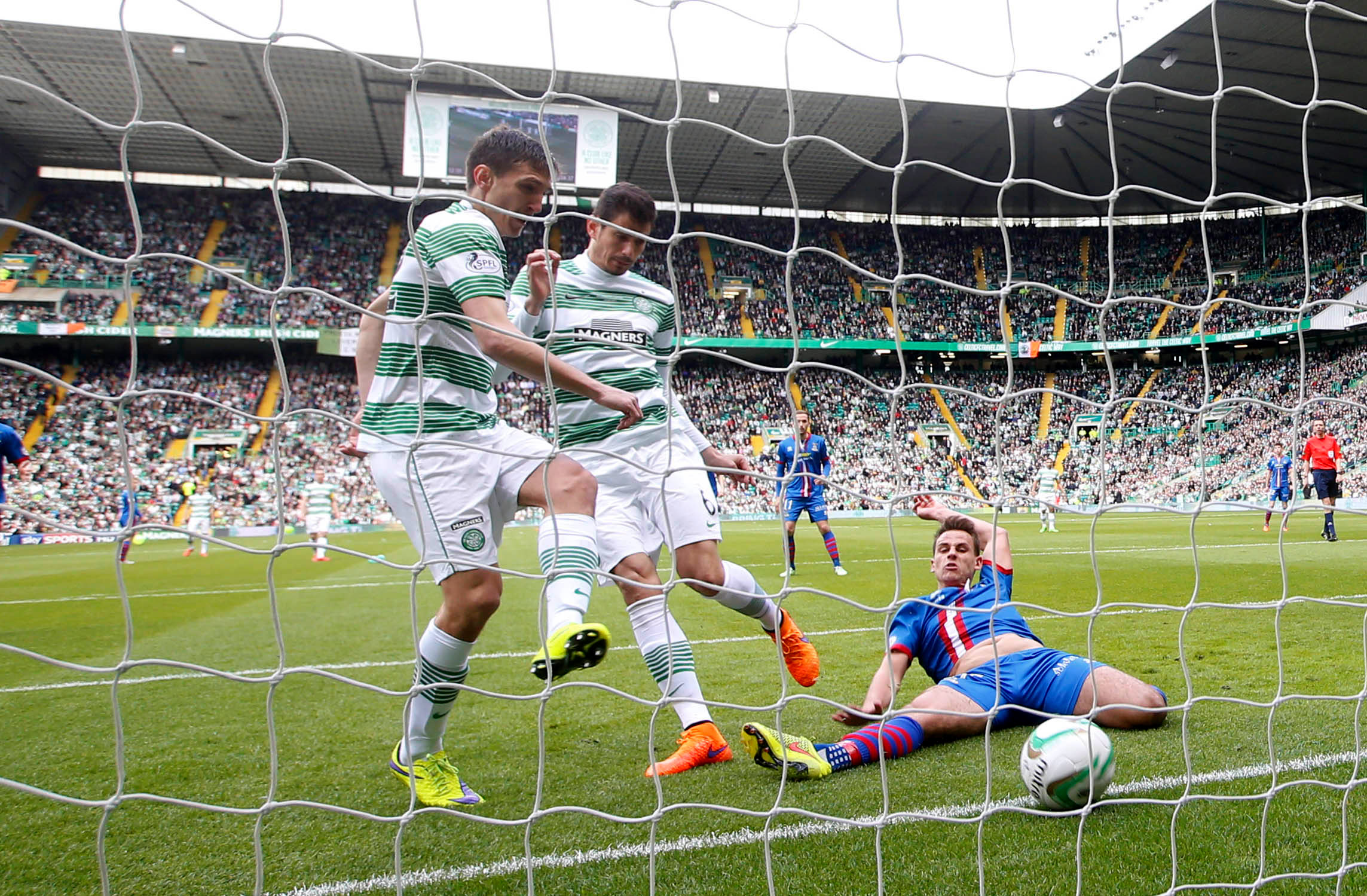 Before their match-up with Rangers, I warned that despite their high scoring attack, Celtic's underlying numbers could see a regression to the mean. They then went and thumbed their nose at that concept entirely in their 5-1 destruction of Rangers.
The joys of that 5-1 victory ended quickly in the week and a half after that derby. Celtic went to Catalunya and were beaten 7-0, drew 2-2 in the Highlands of Scotland against Inverness Caledonian Thistle, and labored to beat Alloa Athletic in the quarter-finals of the League Cup 2-0.
Friends, this is what regressing to the mean looks like. Any team would struggle against Barcelona and there's not much we can gather statistically from that game. However, many supporters were left frustrated with the team after the draw with Caley and needing late goals to beat Alloa.
Yet, what if I told you that statistically that Celtic's 2-2 draw with the Jags was the most dominating performance any team had in the SPFL? What if I told you Celtic could easily score 4 goals against Alloa on a typical day? It's true.
There may be some other reasons why Celtic dropped points on Sunday, but it certainly wasn't the attack. The above chart shows the expected goal difference for every match for every team in the SPFL Premiership. That high green line at the top? Celtic against Caley last Sunday. With both teams expected goal and shot output, Celtic would win nearly 92% of the time, while Caley would win 2%, and draw would occur about 7% of the time. It was just one of those days.
Looking at Fitbaw Fancy Stats expected goal timeline from the Alloa cup match, we see something similar. Celtic had an xG total of over 4 from 11 shots on target! Those are dominating numbers. As Seth from Fitbaw Fancy Stats shows, the Hoops can expect to win 96% of the time! Most of those times we could expect in rather dominating fashion.
The Bhoys continue to put up great numbers on attack. They have the best xG total in the league, despite playing one less match than most of the league. They average the second most shots and shots on target per game in the league.
Days like Sunday and Wednesday happen in football. However, like we should not get too carried away when Celtic are scoring more than we would expect from their numbers, we should also not fret if the they do not finish as well as they should in one match. If Celtic keep up these numbers, they will continue to be successful.
No In-Editor Preview for 120 Sports Videos
Video Details
ID: 201312836
Source: 120 Sports
Want your voice heard? Join the The Celtic Bhoys team!
More from The Celtic Bhoys
This article originally appeared on