Can Leicester balance EPL and European competition?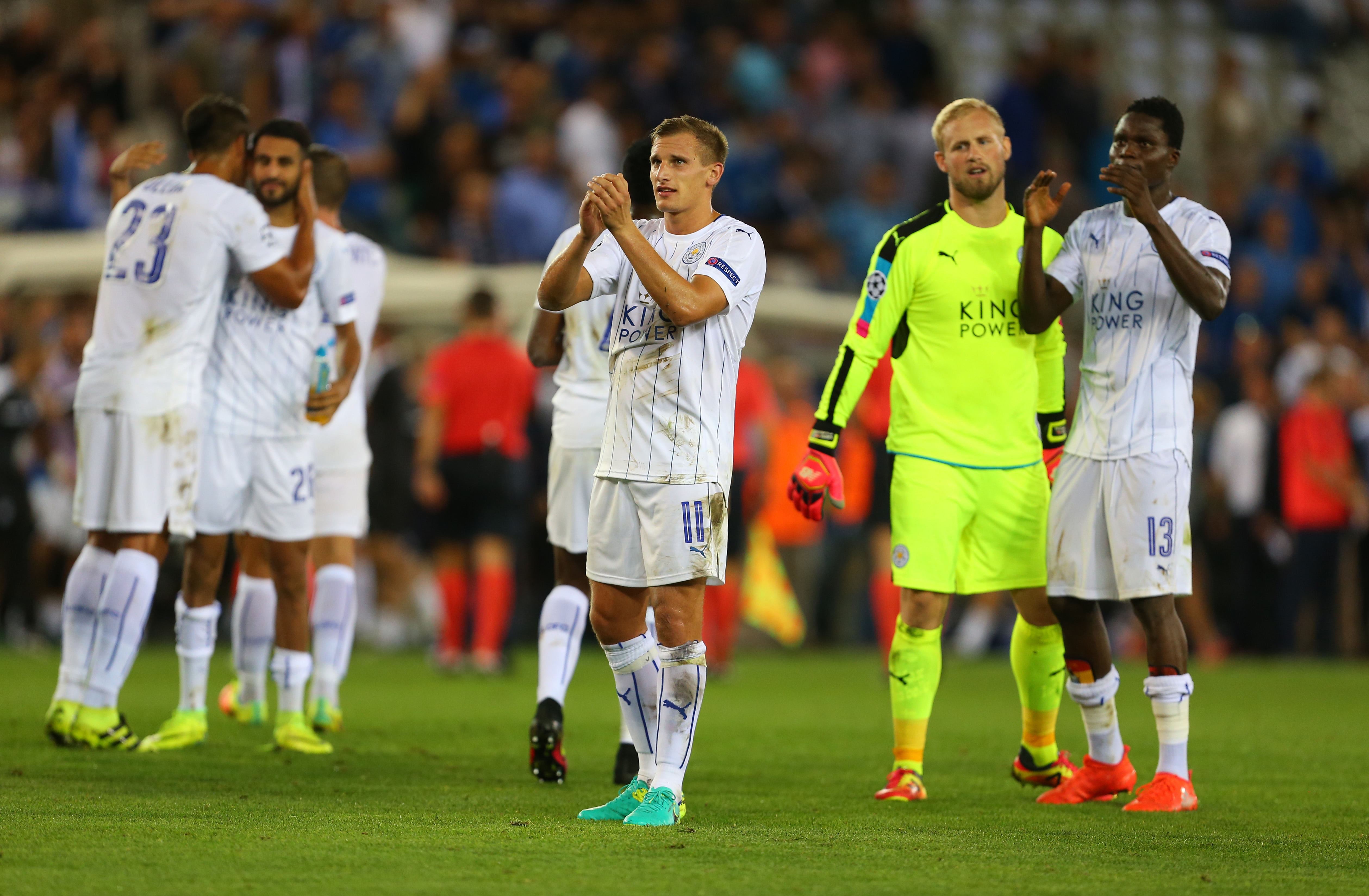 Leicester City are keen on continuing their stellar form in both the Premier League and Champions League this season
Leicester's victory over Club Brugge marked the clubs first ever match, and win, in Champions League competition. Led by the Algerian Riyad Mahrez's brace, Leicester dominated for a majority of the match.
Their first goal came just five minutes in, with Marc Albrighton scoring off a deflected header. A Mahrez free kick followed by a second half Mahrez penalty conversion saw the Foxes cruise to a comfortable 3-0 win.
This was surprising, as their Premier League form up to this point has been quite dreadful. With just one win in four matches played, Leicester has been anything but stellar up to this point in the season. They started their title defense losing 2-1 to Hull, followed by a painfully boring 0-0 draw with Arsenal. Their only win came in a 2-1 win against Swansea, but the following week they were dismantled by Liverpool 4-1. They currently sit in 16th place, tied with six other clubs on four points for the season so far.
Last season, Leicester did not have much to worry about apart from their league matches. They were knocked out of the FA Cup early, losing a third round replay to Tottenham. They also were not part of any European Competition, so they had much more rest than most of the big clubs in the Premier League. 
Taking nothing away from the title they won, Leicester was in spectacular form last year. They competed week in and week out in one of the toughest leagues in the world. The number of matches they had could not have hurt them, as it gave most of the players ample time to rest injuries and overall fatigue.
Leicester hope this season that they can keep their players fit and injury free to have both a successful European and League campaign. The definition of successful for a club that has never been a part of European competition is quite vague, but advancing from the group seems like a task that the club can achieve. As for the league, asking for a repeat performance would be outlandish.
Manager Claudio Ranieri has said that he is again going to aim for 40 points. That is also the same target he set at the beginning of their title winning season, so it will surely be an interesting year for the reigning Premier League champions.
More from Playing for 90
This article originally appeared on