Arena: The USMNT may be missing a lot of key players for World Cup qualifiers
With crucial World Cup qualifiers around the corner, U.S. coach Bruce Arena is preparing to compete without some veteran staples.
The availabilities of centerback Geoff Cameron, goalkeeper Tim Howard and forward Clint Dempsey are in doubt, Arena said Monday, hinting the manager has some difficult choices ahead of high-stakes matches this month to qualify for the 2018 World Cup. Those possible absences come on top of the suspensions of Jermaine Jones and Timmy Chandler.
"I don't think we're hanging on by a fingernail yet, but we're getting close," Arena said of the World Cup qualification tournament where the USMNT already lost its first two matches before coach Jurgen Klinsmann was fired. "I don't think we're there yet, but I think they're getting a plier out."
"Between now and when the players report, there's going to be a lot of issues, so we have a Plan A, a B and a C, and in a lot of cases we're probably going to go to Plan C," Arena added. "Two players, Clint Dempsey and Tim Howard, may not be available. It may be the case with Geoff. They've all been good players for the U.S. team. We'd like to have them all. The reality of the situation is that that's not likely."
The most concerning of the potential absences would be Cameron. While Howard and Dempsey have looked like they might be out for months now, Cameron was supposed to be back from injury by now. Cameron finally returned to action for Stoke City last week for the first time since October, but Arena revealed Monday that Cameron is sore and may still not be 100 percent by the time the USMNT faces Honduras on March 24.
On top of Cameron's absence being unexpected, it also presents a concern of player quality. Cameron has been arguably the best and most consistent American player at times and the go-to starter in a comfortable defensive pairing with Brooks. Now, Arena has to consider slotting in someone who has less experience in high-stakes international matches or has less experience with Brooks, assuming Brooks remains the starter.
The best option might be Omar Gonzalez, who has long been with the USMNT and featured in previous World Cup qualifiers. He has been getting regular playing time and looking solid with Pachuca in Liga MX. But Arena could also look at Steven Birnbaum or even Walker Zimmerman, who have done well in MLS.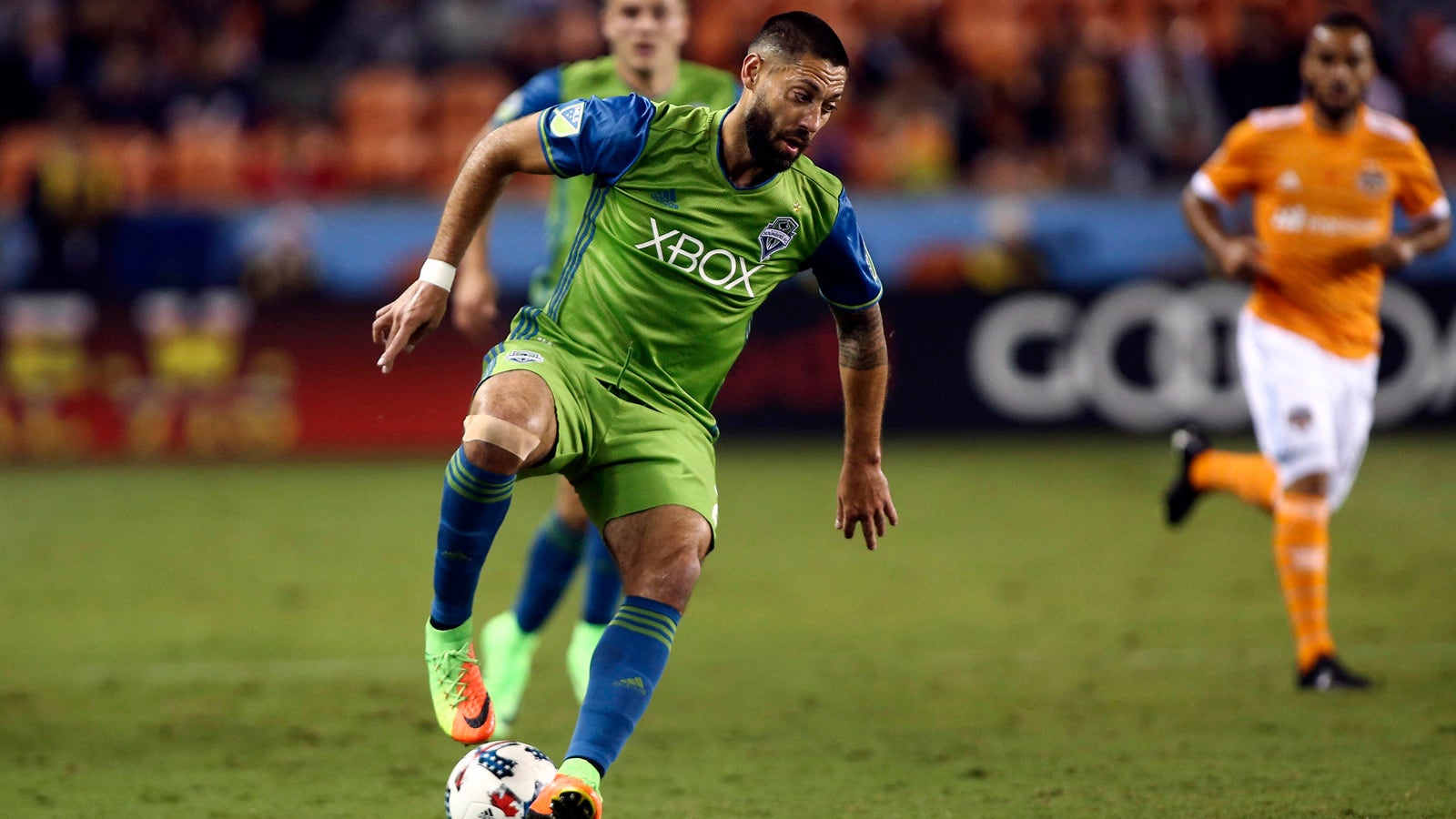 With Dempsey, Arena's comments mark a notable shift in the way he is talking about the striker. Arena previously said he didn't think it would be "realistic" to expect Dempsey to be called for the World Cup qualifiers and he'd let Dempsey focus on club soccer in March. After all, Dempsey had been out since September with concerns over an irregular heartbeat.
But then Dempsey played in the Seattle Sounders' first match of the season this weekend and it went rather well: he scored, played the full 90 minutes, and looked sharp. Now, suddenly Arena seems to be reconsidering the idea that Dempsey should be ruled out of the USMNT's World Cup qualifiers entirely.
Although Dempsey is coming back from a six-month absence, his pairing with Jozy Altidore in a two-striker front is probably the best one the USMNT has on the table. Dempsey is a creative presence that adds versatility and unpredictability to the USMNT attack – he can score in many ways, whether the run of play, on set pieces, on the ground or in the air. And in a withdrawn role, he is able to combine and offer service to his teammates as much as he scores.
Howard's continued absence after a groin pull at the USMNT's World Cup qualifier is also not ideal, but Arena has an obvious back-up option in Brad Guzan. The concern is that Guzan has lost his starting spot in Middlesbrough and hasn't been getting regular minutes. But he has been in the USMNT's top two goalkeeper ranks long enough and is experienced enough that Arena has said he feels comfortable keeping Guzan as an option for the No. 1 goalkeeper spot.
Arena could, of course, look for some goalkeepers that are getting regular minutes in MLS, like Nick Rimando, Luis Robles or even David Bingham. The problem is, none of those guys have been counted on to play for the USMNT in big matches recently, and throwing them into what feels like a virtual must-win may be risky.
What is clear is that Arena has a lot of difficult decisions ahead, and they might get even trickier as the all-important qualifier vs. Honduras approaches on March 24 (10:30 p.m. ET). But for now, Arena is confident the USMNT will get the job done and qualify for the 2018 World Cup.
"I've always felt the team would qualify for the next World Cup," said Arena, the Bay Area for CONCACAF's announcement Tuesday of Gold Cup groups. "Now, it's obviously a little bit more challenging, but it can be done."
The Associated Press contributed to this report.
MORE FROM FOX SOCCER