Branislav Ivanovic's comments should disconcert, infuriate Antonio Conte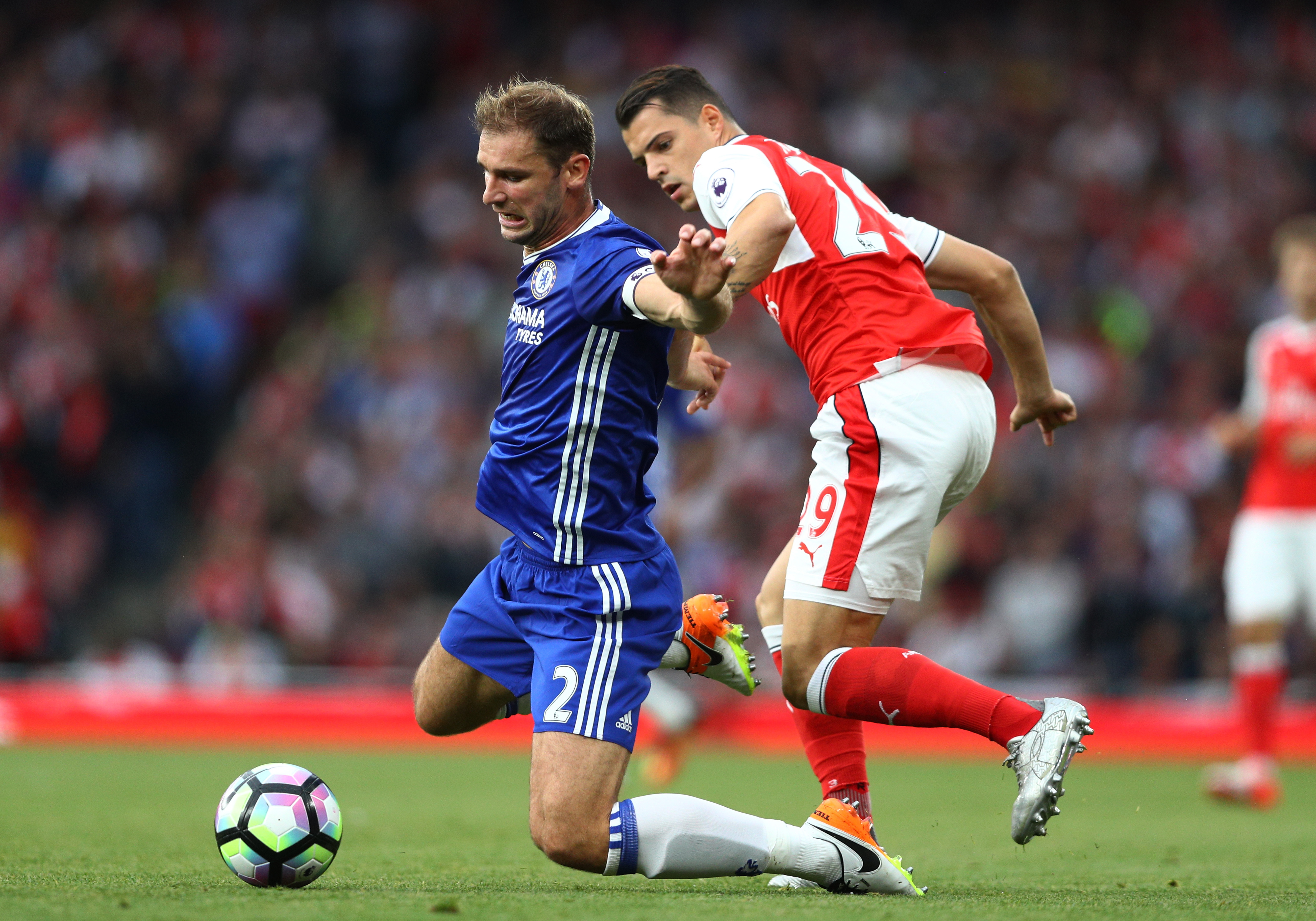 Branislav Ivanovic has not been on good terms with Chelsea fans since 2014. His ill-considered comments following the Arsenal defeat certainly won't help his case.
One of Chelsea's many lessons from last season is that panic and discord never helped anybody. So when Branislav Ivanovic – the most recent captain, no less – reveals a disjointed and disassociated team mentality, heads rightly turn.
In an interview with the club website Branislav Ivanovic acknowledged the demands Antonio Conte made after the match. He also mentioned the team did not trust Conte's work before the game.
"We didn't believe in what we were doing at the beginning and we were punished."
Wait. What?
Want your voice heard? Join the The Pride of London team!
Ivanovic revealed a whole lot about the attitude of the spoilt, undeserving players that started the match. After the shambles of last season and whatever went on with Jose Mourinho, the least they could do is show some faith in the manager. A number of players went out of their way to praise Conte and his methods at the start of the season, yet now they "don't believe in what we are doing".
Give me a break.
And yet Ivanovic wasn't done. "As a team we didn't answer anything the manager asked of us."
Why on Earth not? The manager should not need to say anything to get a Chelsea side fired up to play local rivals Arsenal, especially when 3-0 down by half time.
Meanwhile, the Italian coach, bless his heart, is enduring sleepless nights.
I don't sleep, sure. I don't sleep. This is normal. After this game, this defeat, it's normal for me not to sleep. Not only tonight, but for two nights. When I don't sleep, I reflect. And it's important to reflect.
The Telegraph also reported that he furiously confronted his players at half time. And who can blame him? His humble, self-deprecating take on the game should be something his players learn and emulate. He will not ever single his players out (cough cough Jose) and admits he has to put in the work to turn this team around.
In fairness, Conte is not completely exempt from criticism. He continues to persist with Nemanja Matic when it is clear he should be replaced. The Italian leaves his substitutions until very late and does not yet know the best system to play.
Inheriting a broken team is challenging enough. But the club's board, through their boundless failings, left Antonio Conte with none of his desired signings. Now he finds that his players have an attitude more in tune with something you would see on My Super Sweet 16.
The dust has yet to settle on Chelsea's calamitous defeat to Arsenal. The team and fans alike are realizing that this squad just is not contend-with-Manchester-City good.
This season is not a disaster. In fact, the Blues are only four points behind second place and the lord and saviour Kurt Zouma will be returning soon. But after the escapades of last season, it could easily snowball into something horrific.
The club lacks leadership on the pitch, but if any man can get them back on the right track it is Antonio Conte. It would help if the players started proving they trust his methods and be professionals for a bit.
More from The Pride of London
This article originally appeared on