Branislav Ivanovic era may be drawing to a close at Chelsea FC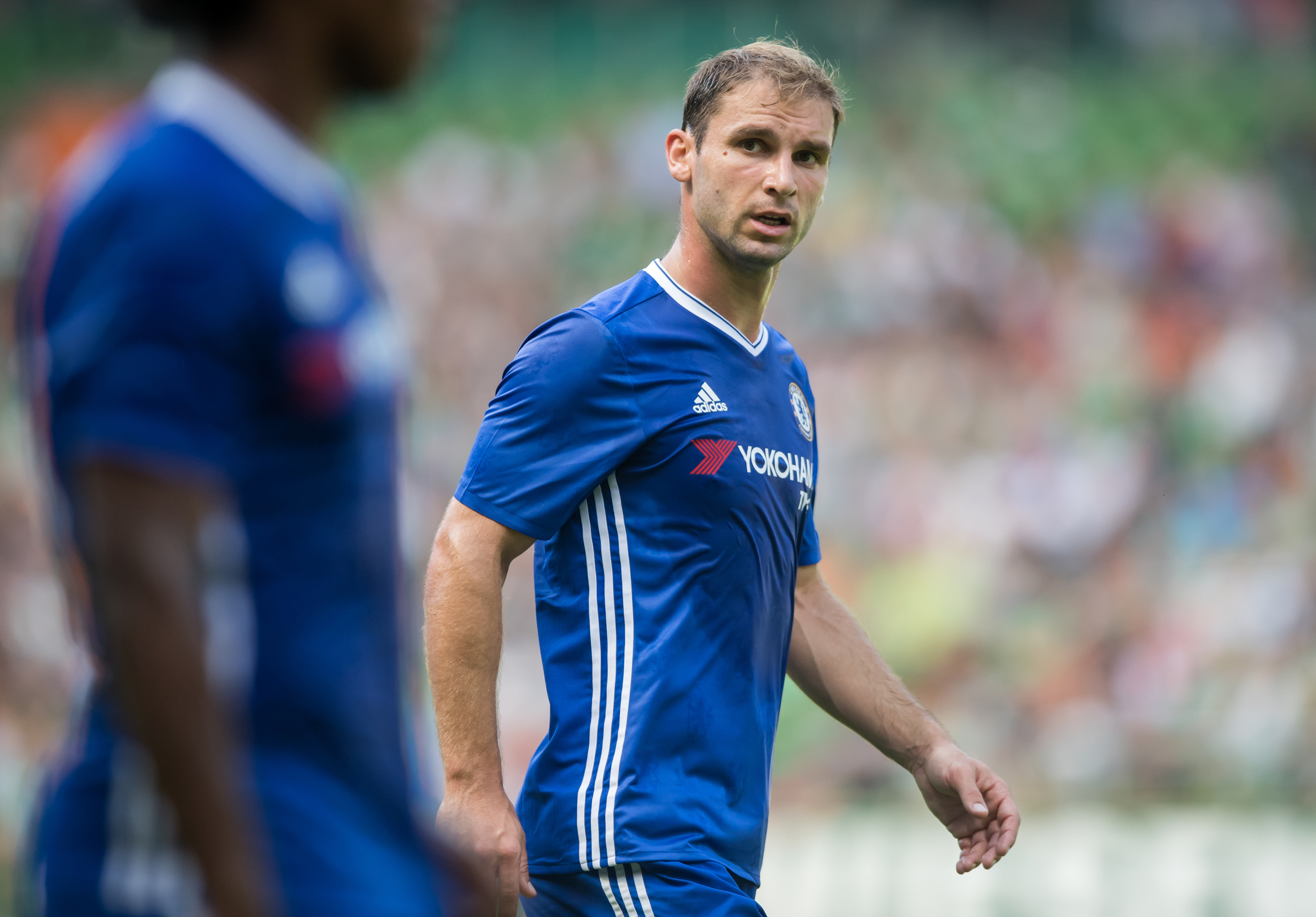 It's been some time coming, but it appears that Branislav Ivanovic will start taking a backseat in the near future. Maybe then we can appreciate his contributions to the Chelsea cause.
Branislav Ivanovic has been a loyal servant to Chelsea FC. However, in recent seasons he has managed to maintain his place in the team despite his performance levels deteriorating significantly. With the arrival of Marcos Alonso, the Serb may be finally pushed out the door.
After a summer of bungling negotiations for world-class defenders, Chelsea officials panicked on transfer deadline and signed two players. One of them was David Luiz, while the other was former Fiorentina full-back Marcos Alonso.
According to The Telegraph, this latter acquisition was part of Antonio Conte's plans to edge Ivanovic out of the first-team.
Conte's long-term plan is to now move Cesar Azpilcueta back to his more natural position on the right, freeing up space for Alonso on the left side and leaving Ivanovic as the odd man out.
This is a viable story and one that will bring relief to many Chelsea fans. Ivanovic has been one of the poorer players over the last season or two. While the bulk of the squad disappointed last year, the defender was worse than the rest.
Nevertheless, he turned out almost every game, uncomfortably occupying the right-back spot. To add insult to injury, Chelsea even awarded the Serb a one-year contract extension long before club great John Terry.
Under Antonio Conte, Ivanovic's place on the team seemed secure. However, Alonso's arrival changes the situation.
A left-back by trade, Alonso provides Conte with an opportunity to reshuffle his defence. As The Telegraph rightly states, Cesar Azpilicueta is a natural right-back. He has spent several seasons on the opposite flank due to a lack of options. His compatriot's arrival will allow him to move over.
More from The Pride of London
Although he hasn't yet worn the Chelsea shirt, Alonso appears more capable than Ivanovic and thus the Serb will drop to the bench. This raises the prospect of him leaving West London.
Rumours throughout last season suggested that Ivanovic was considering his options, but a move failed to materialise. At age 32, he may prefer to squeeze as much football out of himself at another club, rather than warming the bench with Chelsea.
This would bring to an end an eight-year Stamford Bridge career that he has not received due recognition for. Despite a shaky start, Ivanovic was a key part of the Chelsea teams that won two Premier League titles, three FA Cups, one League Cup, one Europa League and a Champions League since 2008.
Unfortunately, Ivanovic's severe dip in form has somewhat clouded fans' opinions of him. At the moment, a Twitter search of his name will bring up copious amounts of abuse, with little regard for his numerous achievements.
In this sense, there may be an added benefit of this supposed Conte reshuffle. Chelsea will remove a liability in defence, but create an opportunity to appreciate Branislav Ivanovic's contributions to the club's trophy haul.
This article originally appeared on