Borussia Dortmund's Young Stars Continue to Shine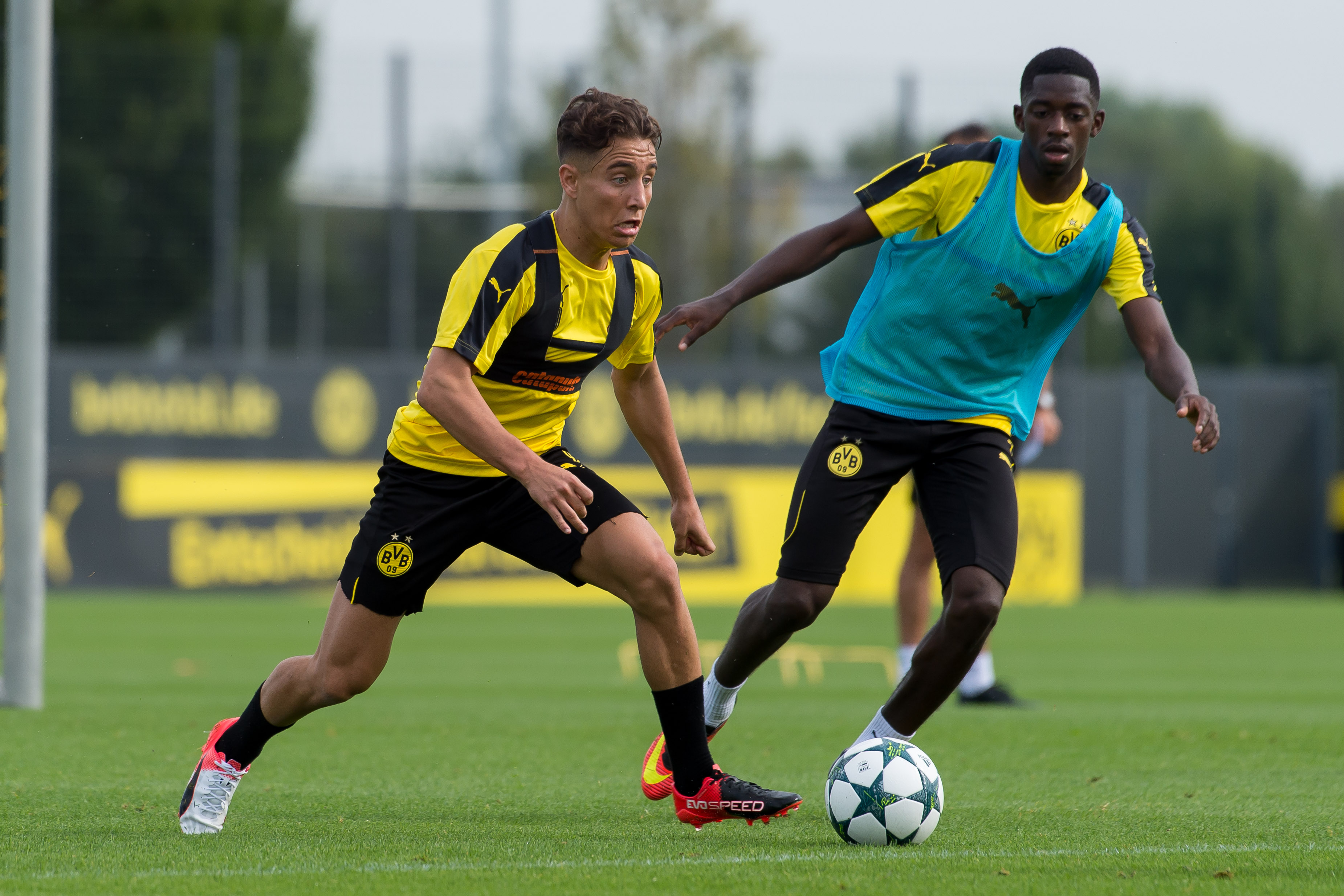 Borussia Dortmund has seen an impressive display of offensive quality over their last three matches, much of which should be attributed to young newcomers.
The off season additions of Ousmane Dembele (19), Raphael Guerreiro (22), and Emre Mor (19) saw Dortmund get significantly younger. Compounded with the already present combo of Julian Weigl (21) and Cristian Pulisic (18), and this team looks set to have a solid foundation for years to come.
Currently, it's no secret that Dortmund has been dominating opponents over their last 4 matches. In this span they have amassed an impressive 20 goal tally. What is perhaps even more impressive is the fact that most of this productivity has come from some of the freshest faces in the club. With the recent absences of Marco Reus and Andre Schurrle, it would be logical to think the team might have struggled with their upcoming fitures, but Pulisic, Guerreiro and Dembele have seen extensive pitch time over these last 4 fixtures, and frankly have made a case to receive extended consideration in the future. Over the next few slides, we'll look at each of these 4 matches and how the youngsters contributed.
BVB 6-0 Legia Warsaw
Following the surprising and disappointing loss to league newcomers Leipzig, Tuchel had his men back in tip-top form before their return to Champions League play. In their first CL match since the 2014-2015 season, they met a Champions League newcomer in Legia Warsaw. Pulisic, Dembele and Guerreiro all got the nod to start.
Dembele was magnificent in the attacking half setting up 2 goals and having 5 shots of his own. He frequently challenged defenders with flashy dribbling and incisive passing into the box. Pulisic added an assist and showed why he looks to be a rare player for his age, with his intelligent runs and consistent passing. Guerreiro also got in on the fun tallying the fourth goal on the day and adding a helper. All together the kids were responsible for setting up 4 of the 6 goals on the day, a very surprising figure considering this match was the first UCL experience for all three.
BVB 6-0 Darmstadt
The dominance did not end in Poland though. Just a mere 3 days later, as is often the case when playing in European competition, Dortmund was slated to take on Darmstadt. Another match, another start for the three aforementioned. Again, these three were responsible for much of the offensive side of the match, with Dembele and Pulisic putting in significant work. Pulisic broke out for 2 assists and a goal of his own and Dembele had a terrific assist. Guerreiro played out of the midfield and frequently pressured opponents with his runs toward the box and dangerous ball distribution.
Check out the video below for highlights and get a load of Castro and Rode's back-to-back back-heels!
Emre Mor even snuck on late in the game and netted his first goal of the Bundesliga campaign, in brilliant fashion.
BVB 5-1 Wolfsburg
Following the dominating win at home, Dortmund again had a match, on a short rest of 3 days, with a mid-week fixture away against Wolfsburg. This match had a sentimental component to it, being the first time Dortmund would go head-to-head against former fan favorite and Dortmund legend Jakub Blaszczykowski. Wolfsburg presented a much more quality opponent than the previous two teams, yet BVB prevailed in dominating fashion.
Yet again Tuchel started the trio of youngsters, and again they proved to be just what the doctor ordered. Guerreiro opened the match very early with a goal and later provided 2 assists. Dembele also kncked home a goal of his own to bring the score to 3-1 favoring BVB. Pulisic came off at the half and continued to look dangerous despite not having a direct hand in any of the goals.
BVB 3-1 Freiburg
Another 3 days, another match day for Borussia Dortmund. Despite the fact that this match was their fourth in 9 days, they looked as strong as ever. Again, manager Tuchel decided to go with Dembele and Guerreiro, but instead of Pulisic getting the start this match, Emre Mor lined up to start the match. Mor looked good early and even sent a strong shot off the bar, but it wasn't until Aubameyang sent a goal home late in the first half, thanks to a clinical cross into the box from Dembele, that the match had a score. Dembele continued to make critical passes as he nearly sent aubameyang in for a secong goal in the second half. Pulisic came into the match for Mor in the second half and also nearly set Aubameyang up with a splendid cross. Guerreiro added a late goal to comfortably close the match out and secure the three points for Die Schwartzgelben.
With the performances of these three very exciting young talents, it will be very interesting to see how Tuchel uses them going forward with the return of both Reus and Schurrle scheduled for next week. If onething is certain from the last week and a half of matches, it's that Dortmund has plenty of depth this year and it looks to be coming from the player of the future.
This article originally appeared on