Bony moves to Stoke City on season long loan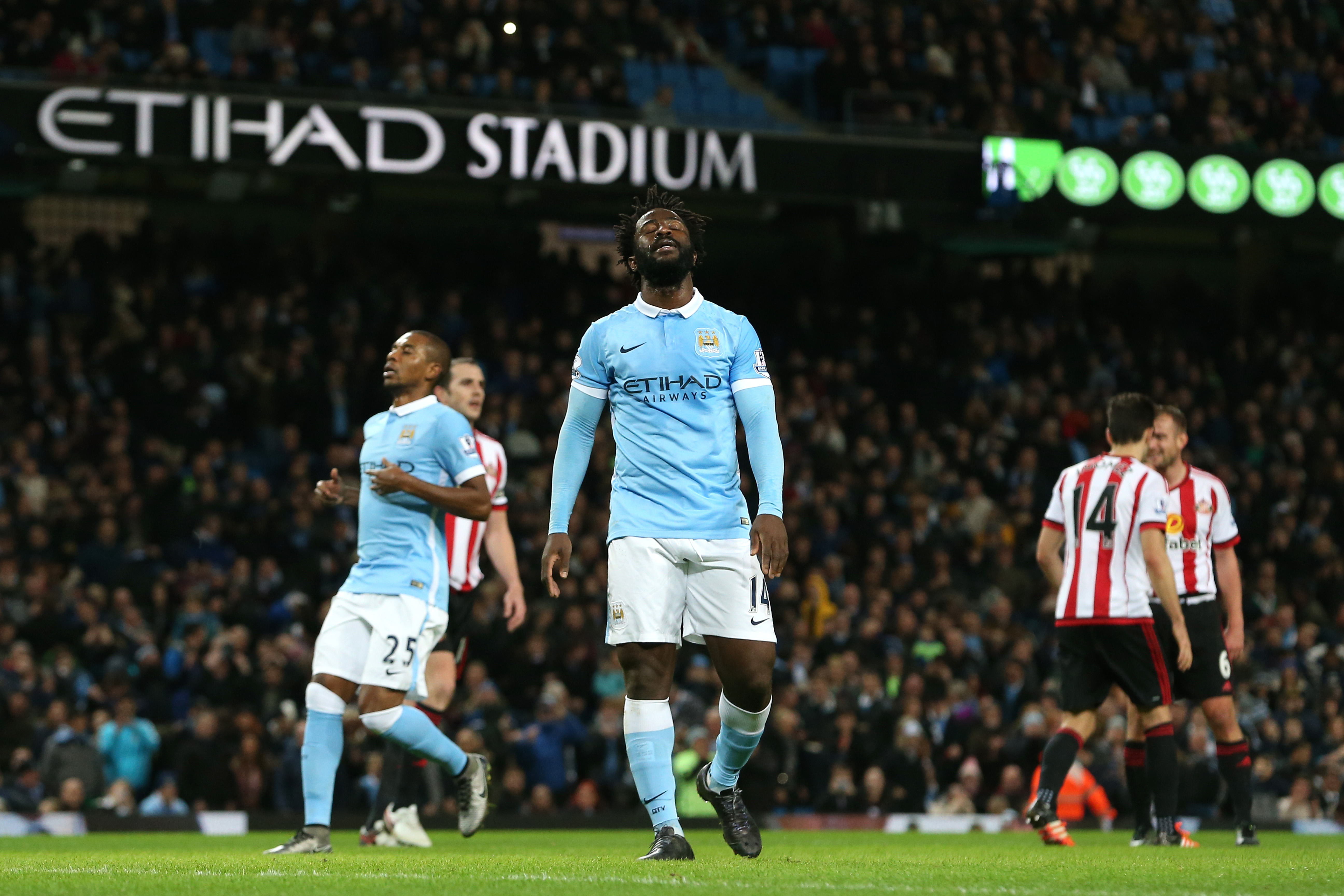 After an endless supply of rumors about Wilfried Bony's destination, the former Manchester City striker gets a new home in the Premier League.
The teams linked with Wilfried Bony, just in the Premier League, was beginning to grow long. A move away from Manchester City was inevitable, but to where remained the question. Finally after weeks of talks, the Ivorian striker leaves the Etihad after just two seasons.
In just the last month or so there were reports going in every direction. First there would be a Bony for Ayew swap with Swansea. Then Hull City were in for Wilfried. Next up, Bony would be used to sweeten the deal to get John Stones. West Ham became the last final serious bidder that didn't last him before his destination was found.
Final Destination
And so in the end, Wilfried Bony is making a season long loan to Stoke City. Manchester would have preferred a permanent deal, but with deadline day here a solution had to be found. He will now be a part of the Stoke side currently at the bottom of the table and managed by former City boss Mark Hughes.
It should be a good fit for Bony in the end, and hopefully for City a full transfer will ensue. Stoke like to sit back in defense, hold up the ball and play on the counter. Wilfried is a great option for Stoke City to help reveal some pressure on the defense. He can score with both foot and head, adding to their growing line-up of talented players.
In his two seasons with Manchester City, he made 46 appearances and scored 10 times. Stoke will be hoping he can return to his Swansea form, where he was scoring for fun. Stoke have only managed two goals in their opening three matches of the EPL season.
Another player moved out of the Etihad, most likely not to return. Will Manchester City any other action today?
FOLLOW MAN CITY SQUARE ON TWITTER AND FACEBOOK.
More from Man City Square
This article originally appeared on