Bob Bradley's firing doesn't say anything about Americans' ability to manage
Bob Bradley didn't fail at Swansea City because he was American.
If you want to come up with a list of reasons why Bradley was fired after 11 games as the first American manager in the Premier League, they're not hard to find, but his being American isn't one of them. Bradley spoke about his concerns that his failure would be seen as evidence that Americans couldn't manage at the top level.
"It's possible that will happen, and if that's the case that would be disappointing," he said.
"But look at Gary Neville when he went to Valencia. I'm not the first one to go in to a tough situation.
"We [American managers] have to continue to show people that we are good."
Bradley failed because he wasn't the right man for the job. This job.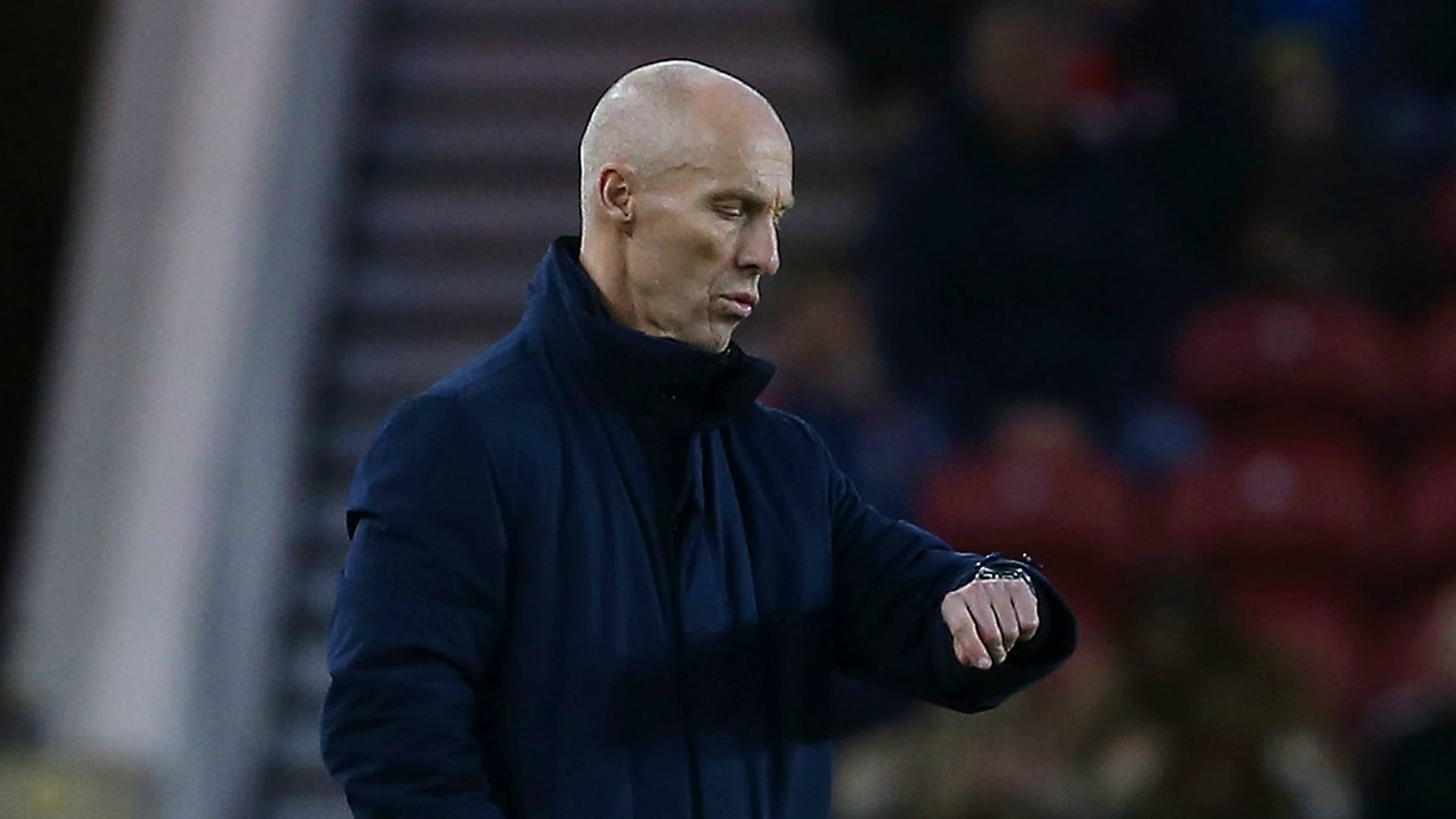 And it was a difficult job.
Swansea City's roster is a mess at the moment. The club never properly dealt with the departure of Ashley Williams to Everton, thinking they could piece together a defense in his absence. Francesco Guidolin, who began the season as the manager of Swansea City, couldn't figure out how to do that, and neither could Bradley. The team leaked goals at an astounding rate. Bradley attempted to shore up the defense by placing Leon Britton in a defensive midfield role, but it never quite came together — and despite many attempts at different lineups, the defensive line never came together. You can't win if you can't defend, and Bradley couldn't figure out a way to get his team to defend. That alone doomed him.
Bradley was also limited at options up top, as Fernando Llorente never seemed able to provide the energy and attacking movement the team needed for a full 90 minutes. Attacking midfielder Gylfi Sigurdsson never felt comfortable fully stepping into that striker role, too content to stop his runs at the edge of the box or settle for long distance strikes on goal. The team had a glut of creative players, from Sigurdsson to Leroy Fer to Nathan Dyer to Modou Barrow, but too rarely anyone to finish the chances they created. Bradley had an imperfect roster, and wasn't able to get them to play beyond their abilities.
It's hard, but fans can't read anything more into it than that. It begins and ends there. Bob Bradley was the wrong man for Swansea City in the 2016-17 Premier League season. That's it. The whole lesson that can be learned from this. In its entirety.
Leading a club out of a top-flight relegation zone is an exceedingly difficult task, and only a few managers have proven to have whatever is needed to make that happen. Plenty of managers, English and Scottish and Italian and Spanish and German, have all failed in this task. In Premier League circles, it's accepted that some managers are better equipped at the job than others. But that logic has been shown to be faulty plenty of times. In 2014, Fulham hired manager/dictator Felix Magath because he had proven he knew how to dig teams out of relegation, only to see him fail catastrophically and make a series of indefensible decisions that doomed the club for years.
Pundits didn't use Fulham's catastrophe as an argument that German managers don't have any mettle. They accepted it for what it was — Magath wasn't the right man for Fulham in 2014.
That's what should be happening here. That unquantifiable alchemy that allows a coach to succeed with a group of players — personal connection, tactical symbiosis, whatever — just wasn't there with this team and this manager. (And frankly, Bradley could have been born on the rings of Saturn and it wouldn't have changed the fact that this Swansea defense is crap.)
There is nothing innate about American soccer coaches. A different coach born in the U.S. could have been suited for this job with this Swansea team. Unfortunately, as my colleague Ryan Rosenblatt pointed out, it's unlikely that any will get a chance like that for quite some time.