Bayern Munich Should Learn From Last Season's Mistakes- Robert Lewandowski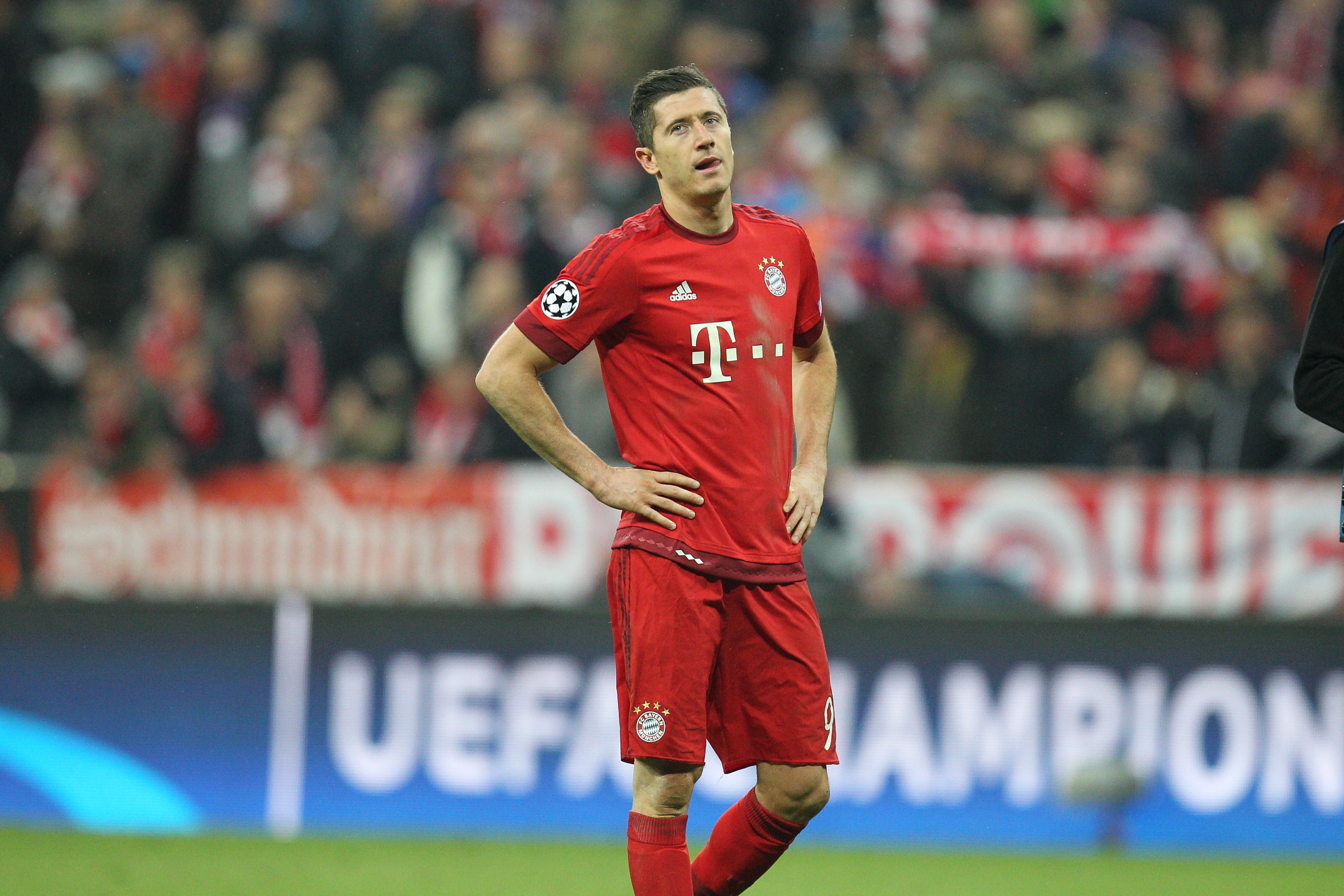 Bayern Munich forward Robert Lewandowski has urged his teammates to learn from their last season's mistakes against Atletico Madrid. Bayern gear up to face Atletico again on Wednesday at Vicente Claderon.
The Spanish side knocked out Bayern Munich in semifinals of Champions League last year. Diego Simeone's team earned a hard fought 1-0 win in Madrid and lost 2-1 at Allainz Arena on the return leg. They were able to go ahead on the away goal rule.
Lewandowski believes that team should learn from that elimination. He praised Atletico Madrid for their strong defence. The Polish striker has scored six goals for Bayern this season in all competitions. The striker insisted that Atletico are miser in defence and it is difficult to defeat them when they score first. Carlo Ancelloti's men will play differently and be more creative as per Lewandowski.
"They always have a good defence and are very compact."

"When they score one goal, they know that they can win the game because of their defence."

"We must play differently to the last time in Madrid, and I hope we will do it better. They are always a good opponent and we must try to score a goal"
Thomas Muller also agreed with his teammate that Bayern Munich should not commit mistakes. The German forward believes that the efficiency of Atletico Madrid make them a strong team. Muller missed a penalty against Atletico in the return leg, which turned out to be costly for the Bavarians last year. He admits that his team cannot afford to repeat the same mistakes on Wednesday.
"We must be sure that we make no mistakes. But we don't have to do something special. We need intensity, and not too many mistakes. The difference between the Champions League and the Bundesliga is that they punish your mistakes."
Muller and Lewandowski will be in spotlight against Atletico as the duo are in good form for the German champions. Bayern currently sit at the top of the group D on the basis of goal difference. A win at Calderon will increase Bayern's stake of finishing the group at first position.
More from Bayern Strikes
This article originally appeared on