Bastian Schweinsteiger confident of fitness ahead of Euro 2016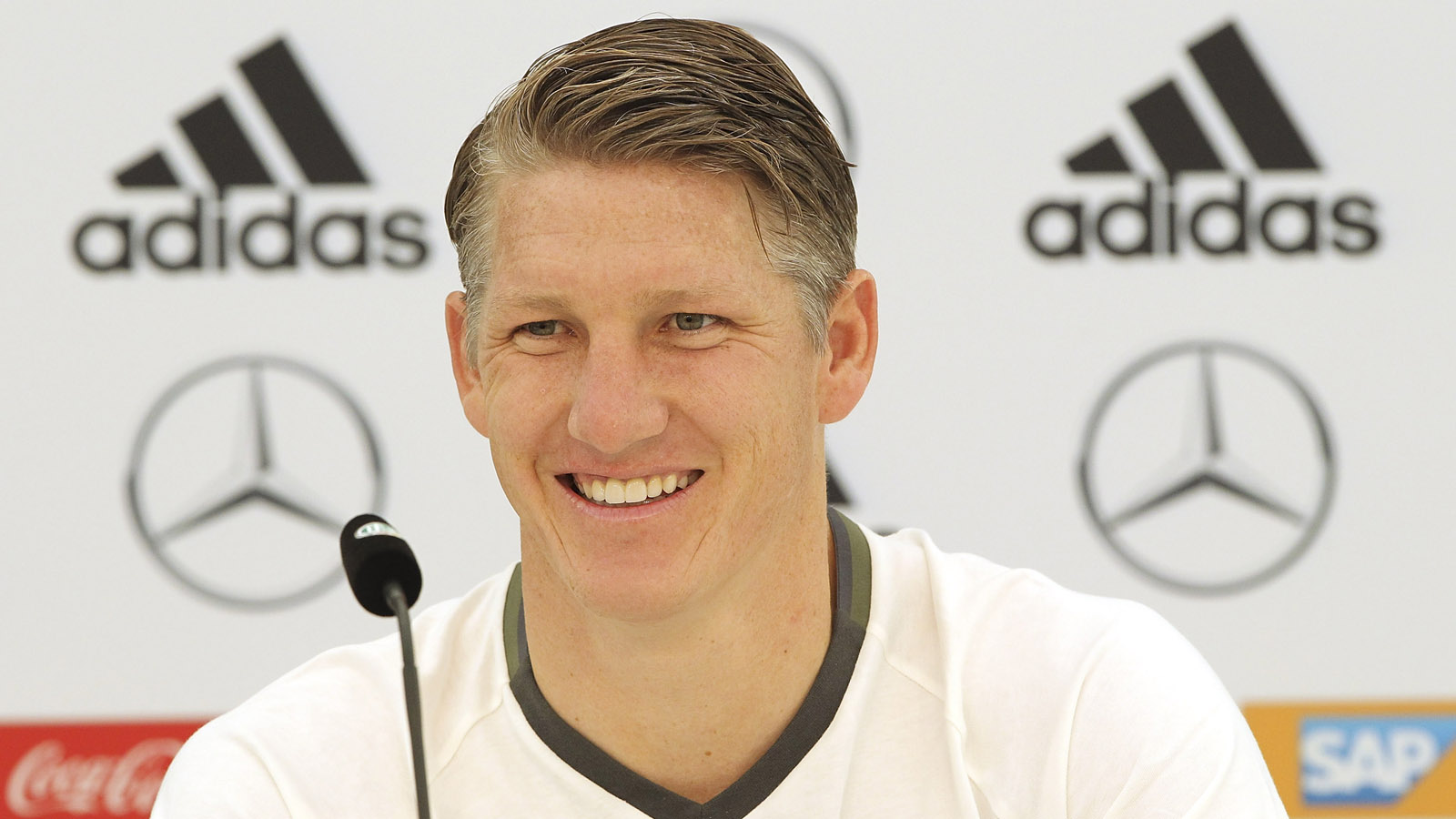 Bastian Schweinsteiger is optimistic he will be fit to play for Germany this summer having missed much of his first season in the Premier League due to injury.
The Germany captain has struggled to stay fit for Manchester United and has not played since the 1-0 win over Manchester City in March after suffering a knee injury while training with the national team squad.
But speaking at a press conference in Germany's pre-Euro 2016 training camp in Ascona, he said: "I'm feeling good. I've had a lot of communication with the physios and done all they have asked.
"It's looking very good and I'm very optimistic. I've got to get a bit closer to training with the team, but everything's going according to plan so far.
"The good thing is I know how to deal with tough situations and I've got to be optimistic.
"There is a plan for me and I'm following it precisely hour by hour. It worked two years ago at the World Cup, when I think I was in a worse position than now."
Schweinsteiger also had words of support for Louis van Gaal, whose two years at United came to an end on Monday.
"I think Louis van Gaal and I have a very special relationship – he moved me into the center of the midfield at Bayern and I've got a lot to thank him for," he added.
"Also, my move to United was because of him. I will never say any bad words about somebody for whom I have so much to thank.
"Quite the opposite – even if we were not always of the same opinion, we had a good relationship. I admire him as a coach and despite a difficult season with really much injury misfortune, he still ended it with a good title.
"It's been two years since United last won a title and I think that was a good ending also for him."