Barça-Atléti Draw Filled With Mixed Emotions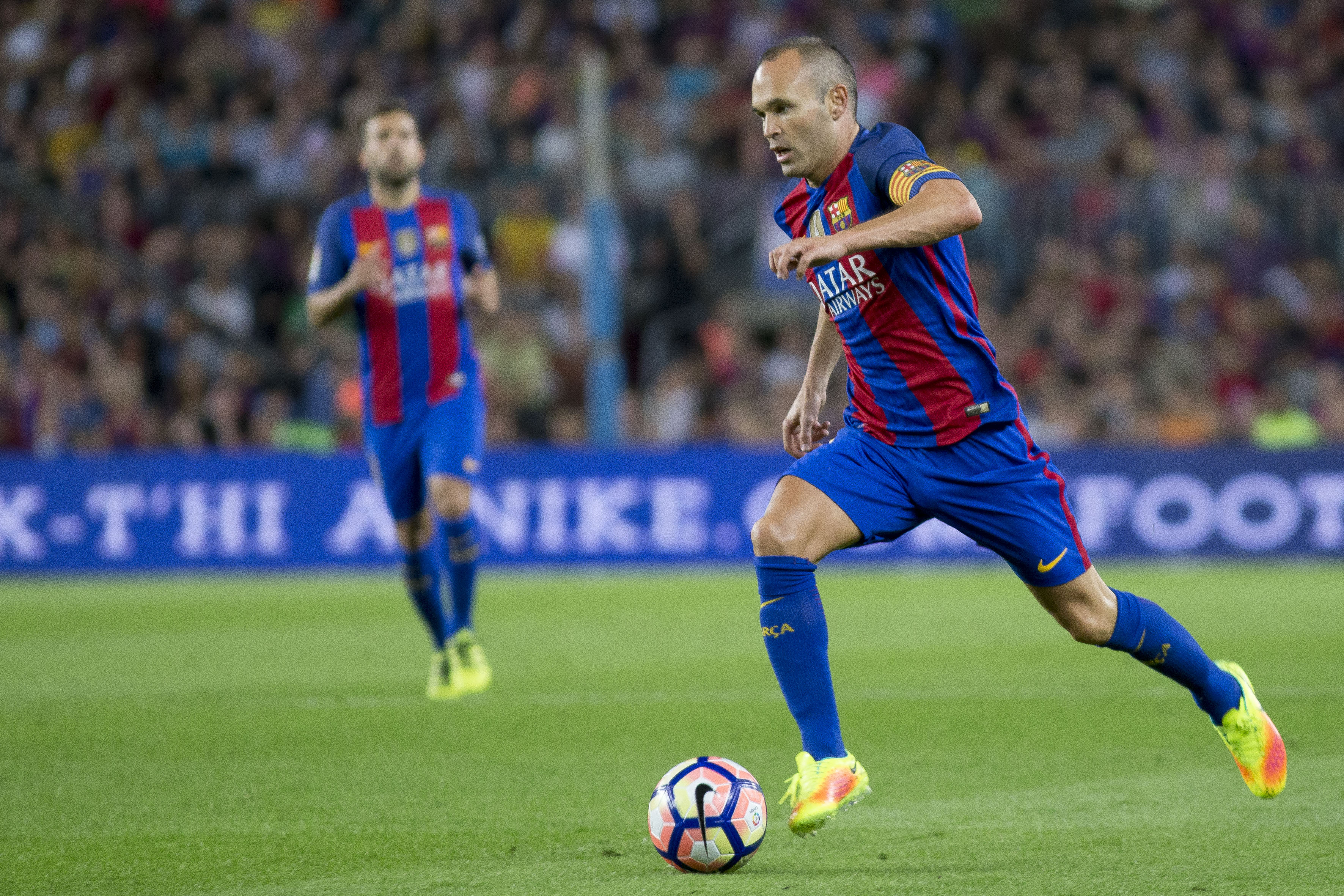 The 1-1 draw with Atletico Madrid has left Barcelona fans with mixed emotions.
In what was an exciting but perhaps disappointing match, Barcelona drew 1-1 with rivals Atletico Madrid. It was a back and forth encounter that left us enthralled by the two teams. But despite the exciting soccer, Barça fans have been left with a bitter taste in their mouths.
Matches vs Atlético Madrid always seems to frustrate cules.  Their ability to sit back is defend is so vexing that it actually bothers us when Barcelona just sit on the ball and keep it. Normally, we love when they have 75% possession; they're doing what they do best. But against Atléti, with the way they compact, having a high percentage of possession doesn't guarantee you anything.
Let's take a look at both the positives ad negatives that resulted from the match.
Positives
1) The play of Andrés Iniesta
Oh man. How lucky are Barcelona to have Iniesta? One of the greatest midfielders of all time showed he can still run rings around the opposition. He whipped in a magnificent ball for Ivan Rakitic that gave Barcelona the lead. He's been running the show for so long and doesn't appear to be slowing down anytime soon.
More from Everything Barca
2) The result
Look, Barcelona probably should have won this game. Atlético's goal needed two massive slip ups to happen: The ball poking through Piqué's legs, and Mascherano slipping. If those two things don't happen, Barcelona probably go on to win that game.
But it did, so there isn't any point pretending otherwise.
I want you to repeat after me. This was a good result.
Atlético is one of the best teams in Europe; the best defensively, without a doubt. It's always going to be difficult playing them. If you get a point against them, you take it. Unquestionably. And while you want to minimize the amount of points you drop, it's always better to do it early in the season. Also, don't forget: Real Madrid dropped points as well, so Barça don't have to worry about making up a larger deficit.
Negatives
Injuries
This is a fatal flaw that prevented Barcelona from gaining all three points. Lionel Messi had to be subbed off in the 59th minute due to a groin injury. Sergio Busquets was subbed off due to stomach problems as well. Barcelona just wasn't able to play the same without those two. Angel Correa's goal was a perfect example of a play that Busquets could stop. And once the score was tied, there wasn't any Messi to create something magical.
Want your voice heard? Join the Everything Barca team!
Busquets returned to training the following day, so everything is ok with him. Messi, however, is going to miss the next three weeks. Barça should be able to manage without him, but you never want to go out without your best player.
This article originally appeared on