Arsene Wenger deserves respect not insults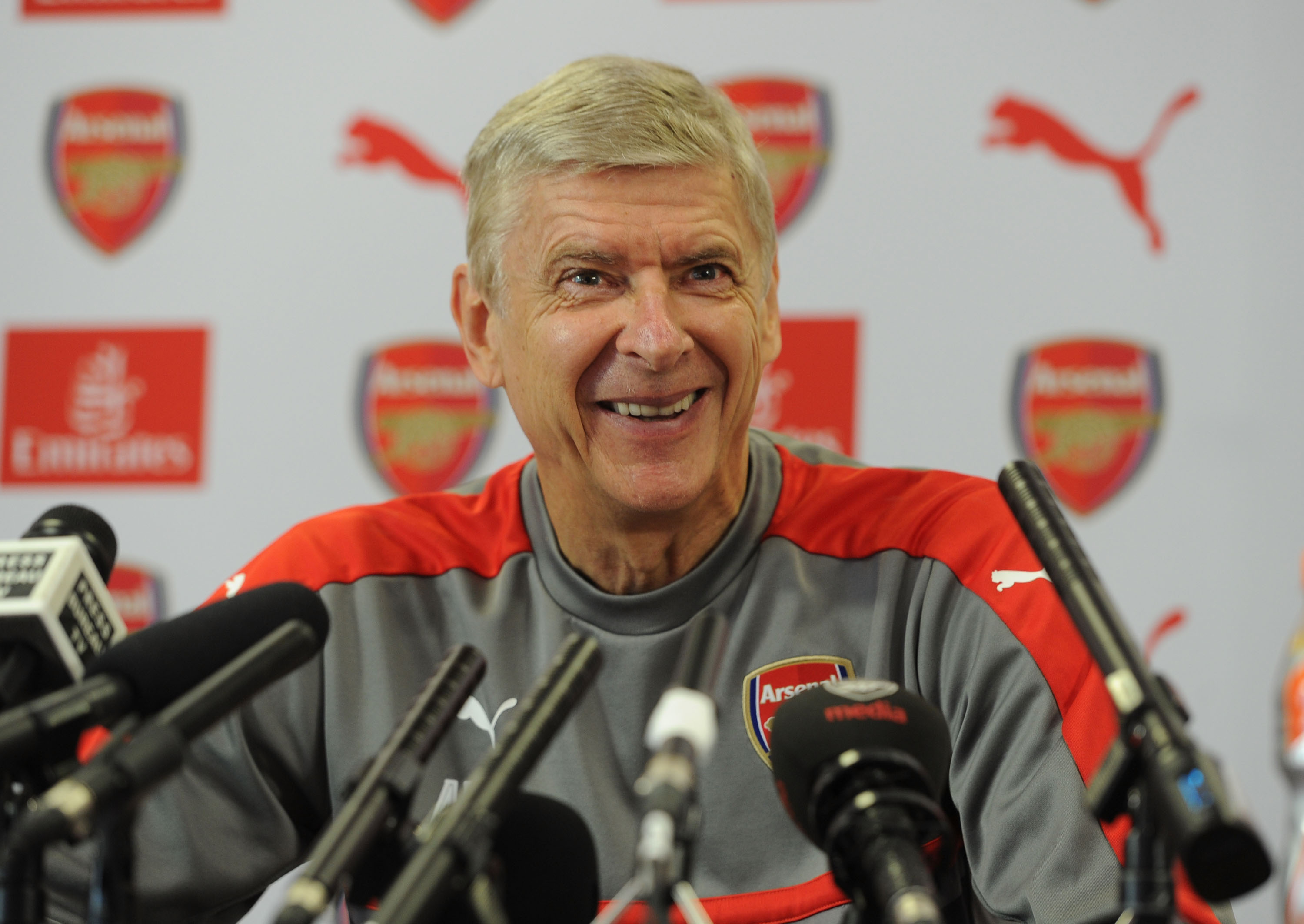 Arsene Wenger has been subjected to abuse by fans and insults by Jose Mourinho. As Wenger celebrates 20 years at Arsenal he deserves respect for his accomplishments.
Arsene Wenger has dealt with a lot of abuse over the past few seasons. The worst of it comes from his own fans. For proof go to Twitter and type in the hashtag #WengerOut.
Then there are Wenger antagonists such as Jose Mourinho. The Manchester United manager never misses an opportunity to insult the Arsenal boss. The Daily Mail reported this week that in a recently released book Mourinho said of Wenger, "I will find him one day outside a football pitch and I will break his face."
Wenger celebrates his 20th anniversary as Arsenal manager on October 1st. While his club have not won the title since the 2003-2004 season, he deserves a lot more respect than he gets. Some forget that Wenger led Arsenal to three Premier League crowns and six FA Cup trophies.
Under his tenure Arsenal has qualified for the Champions League 20 straight seasons. The anti Wenger crowd have turned this amazing accomplishment in to a negative. Rival fans mock the Arsenal manager saying fourth place is a trophy for Wenger. Of course that is not true. Think of the ridiculousness of that comment coming from fans of rival Premier League clubs. Finishing in the top four 20 straight years is  an achievement on its own.
How Arsenal's rivals have fared during Wenger's managerial reign
Manchester United fans have realized over the past few seasons that staying at the top is not that easy. Since the departure of Alex Ferguson United has never looked the same. The Red Devils are participating in the less attractive Europa League for the second time in the past three years.
Chelsea have had the better of Arsenal over the past five years. However, it should be pointed out that prior to the 2003 Roman Abramovich takeover, Chelsea had never finished above Wenger's team. In addition, Chelsea had only qualified for the Champions League once.
Wenger's dominance over Tottenham is obvious. During his reign Spurs have never finished higher than Arsenal. As for Europe, Mauricio Pochettino's team are participating in the Champions League for only the third time.
Some younger Manchester City fans need a reality check. City was a non-factor before Sheikh Mansour came along in 2008. The club toiled in the lower divisions during Wenger's first four years with Arsenal. They then won promotion, got relegated, were promoted again and finished no higher than 8th until the takeover.
Whether Wenger leaves Arsenal at the end of the season or signs a contract extension remains to be seen. Regardless the man deserves respect for what he has achieved at Arsenal.
This article originally appeared on