Arsenal were right to pass on this big name striker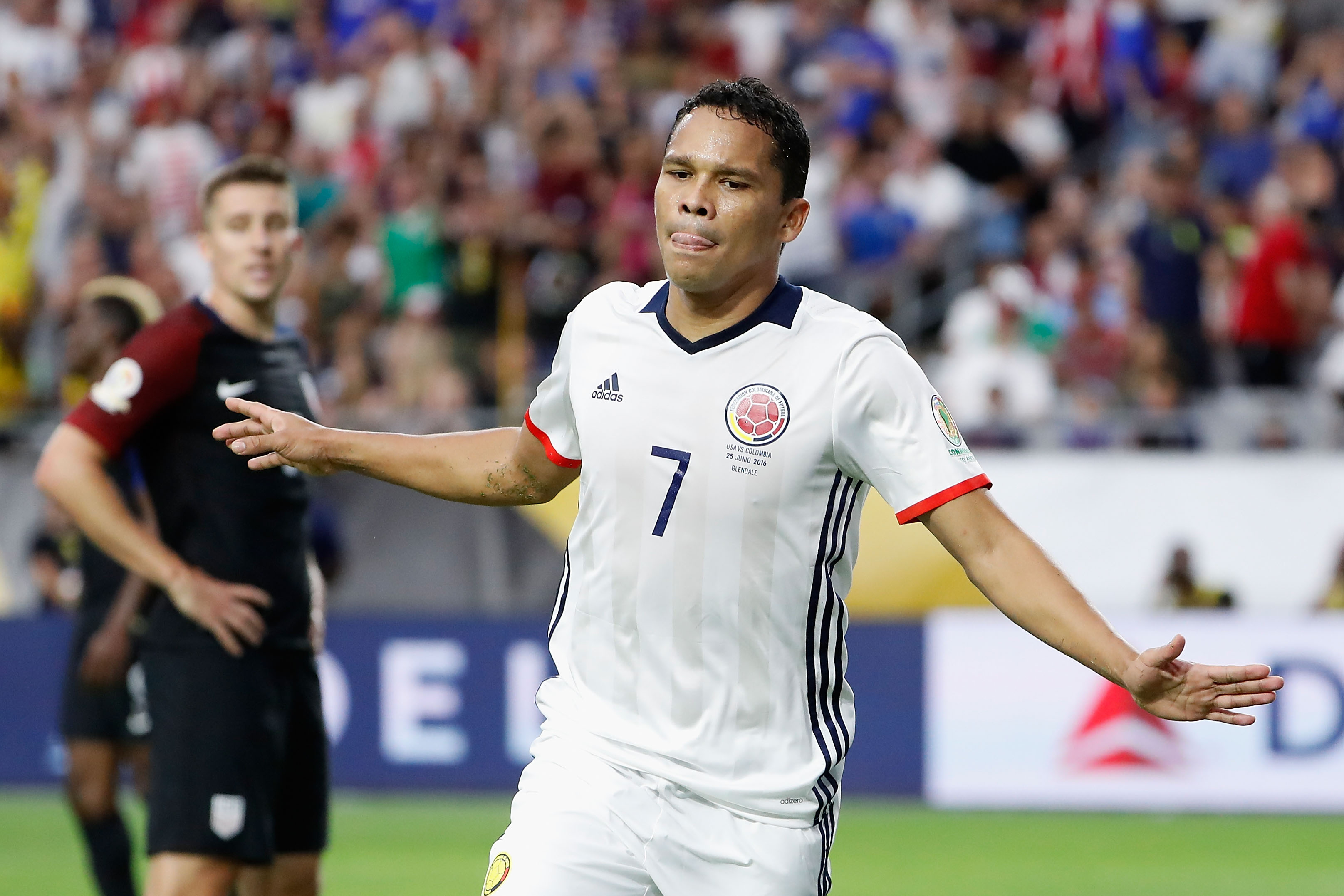 Arsenal were smart not to sign Carlos Bacca this summer
Arsenal fans were desperate all summer for manager Arsene Wenger to sign a big name centre forward. The Gunner fan base would have likely rejoiced at the signing of AC Milan hitman Carlos Bacca. In this instance, Wenger saved the club's fans from themselves.
In case you missed it, West Ham boss Slaven Bilic recently admitted that his own club's efforts to sign Bacca were thwarted because he had his heart set on a move to Arsenal. That means Arsenal could have signed the Colombian International for a transfer fee of somewhere around 30 million pounds.
That's a fee West Ham were certainly willing to pay. Arsenal clearly chose not to splash that kind of cash on the prolific goal scorer. Some Arsenal fans are likely upset that Wenger wasn't willing to spend that fee for such an accomplished striker.
Logically, I can understand that frustration. Olivier Giroud isn't a centre forward who is going to power the Gunners to a Premier League title. Bacca would have represented a measurable upgrade over the French attacker.
Get the FanSided App
The problem is, Bacca wouldn't have been enough to push Arsenal over the top. He could have given them a slight improvement over their point total with just Giroud up front, but it wouldn't have transformed their season. That's why spending 30 million pounds for him wouldn't have been a wise investment.
There's also the issue that Bacca has already reached the magical threshold of 30 years of age. Wayne Rooney is considered to be ancient at that age. Chances are, Bacca's level of performance is going to decline sharply over the life of his current contract. Arsenal would have zero chance of selling him for a fee of anywhere near 30 million pounds when his skills diminished enough to make him unplayable.
Arsenal ended the summer transfer window without the big name striker they really need. Fans have every right to be frustrated by that. Carlos Bacca would not have solved the Gunners problems though. He just would have left the club with a lighter transfer war chest.
More from Playing for 90
This article originally appeared on