Arsenal Vs. Southampton: Alexis Sanchez Absence Can Be Dealt With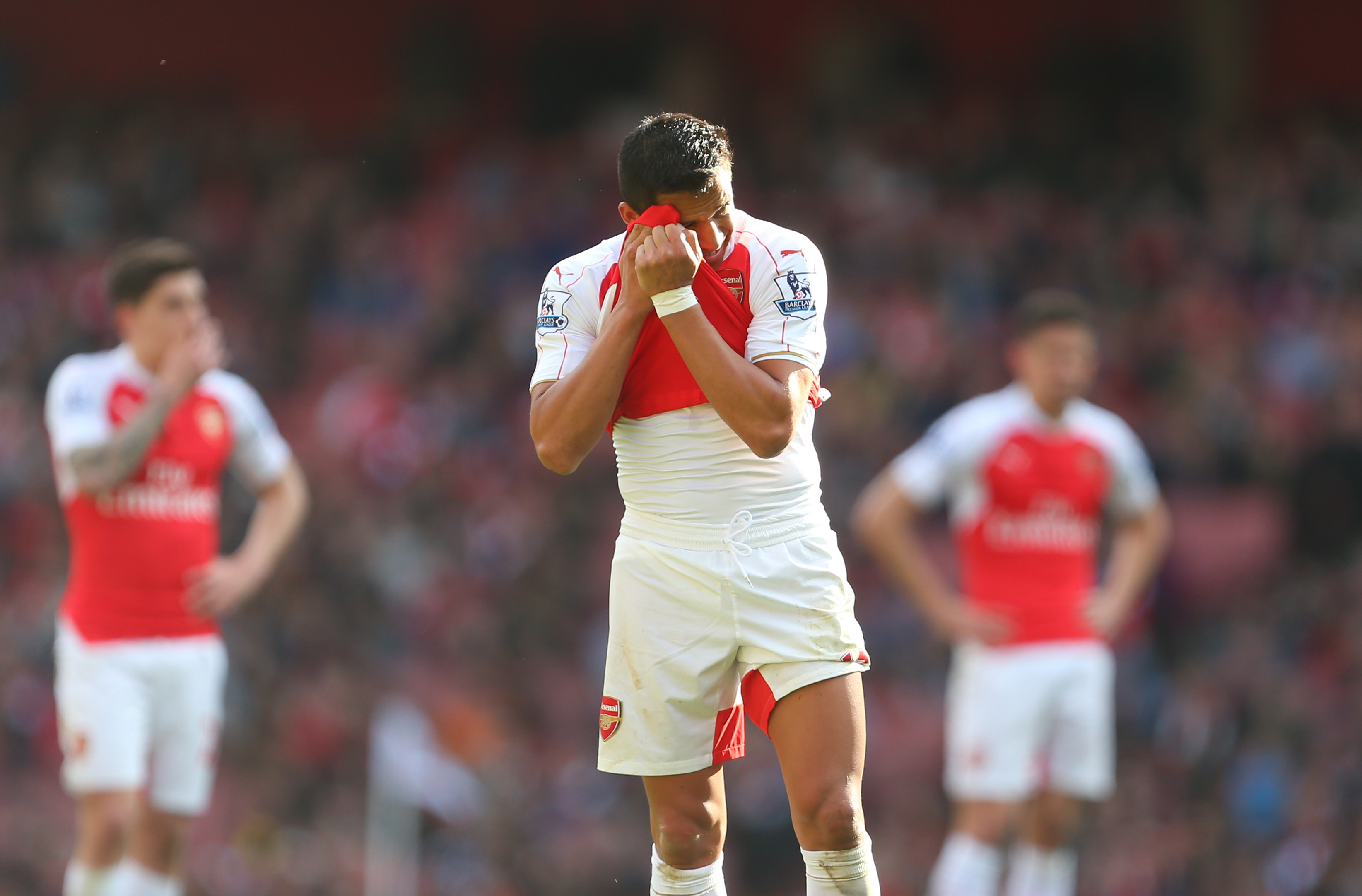 Arsene Wenger revealed that he saw Alexis Sanchez late Thursday night after his return from international duty. Can Arsenal handle his potential absence?
With the week building towards the return of club football after yet another painfully dull international break, Arsene Wenger has some key decisions to make once again before Arsenal host Southampton on Saturday afternoon.
The central midfield offers perhaps the most options that Wenger will have to decipher before kick off but perhaps it is the attacking trio – the central striker and two wingers – that offers the biggest doubts and uncertainty  heading into a key game in which building momentum for a tough season is very possible.
More from Pain in the Arsenal
The most worrying issues come from Wenger's pre-match press conference quotes regarding winger turned striker Alexis Sanchez, a player who was instrumental in Arsenal's potent attacking display against Watford last time out. Speaking on his return from international duty, Wenger stated:
"I haven't seen Alexis and David Ospina because they arrived late last night. Everyone looks alright. That's a decision I have to make because we play on Tuesday night so I will see. I have to make that decision in the next 24 hours."
If Sanchez is not risked on Saturday, thanks to the return of some key players and the addition of Lucas Perez in the summer, Wenger has options available to him to cope with the Chilean's potential absence.
With Sanchez having played as the central striker, Giroud's long awaited return will ease the pressure of having to play the left winger turned striker as the spearhead of the attack. However, will he be needed in his usual position wide on the left? Perez, as a versatile attacking player who can play wide, particularly on the left, may well play in Sanchez's stead, but with Theo Walcott and Alex Oxlade-Chamberlain marshalling the flanks thus far this year, along with the return of Alex Iwobi from injury, means that options are a plenty for Wenger.
Thus, if Le Prof sees fit to rest Sanchez this weekend with the opening Champions League group game with Paris Saint-Germain on the horizon, there are players who can step up in his absence. Wenger has fallen foul of risking players already this season – though some have defended those decisions given the lack of alternatives at the time.
This time, though, there a host of alternatives for Wenger to turn to. If Sanchez is fit, he starts. But if there is even an inkling of fitness concerns, then benching him will not be a significant detriment to the team.
This article originally appeared on