Arsenal Vs PSG: Sanchez, Giroud And Cavani Display Striking Issues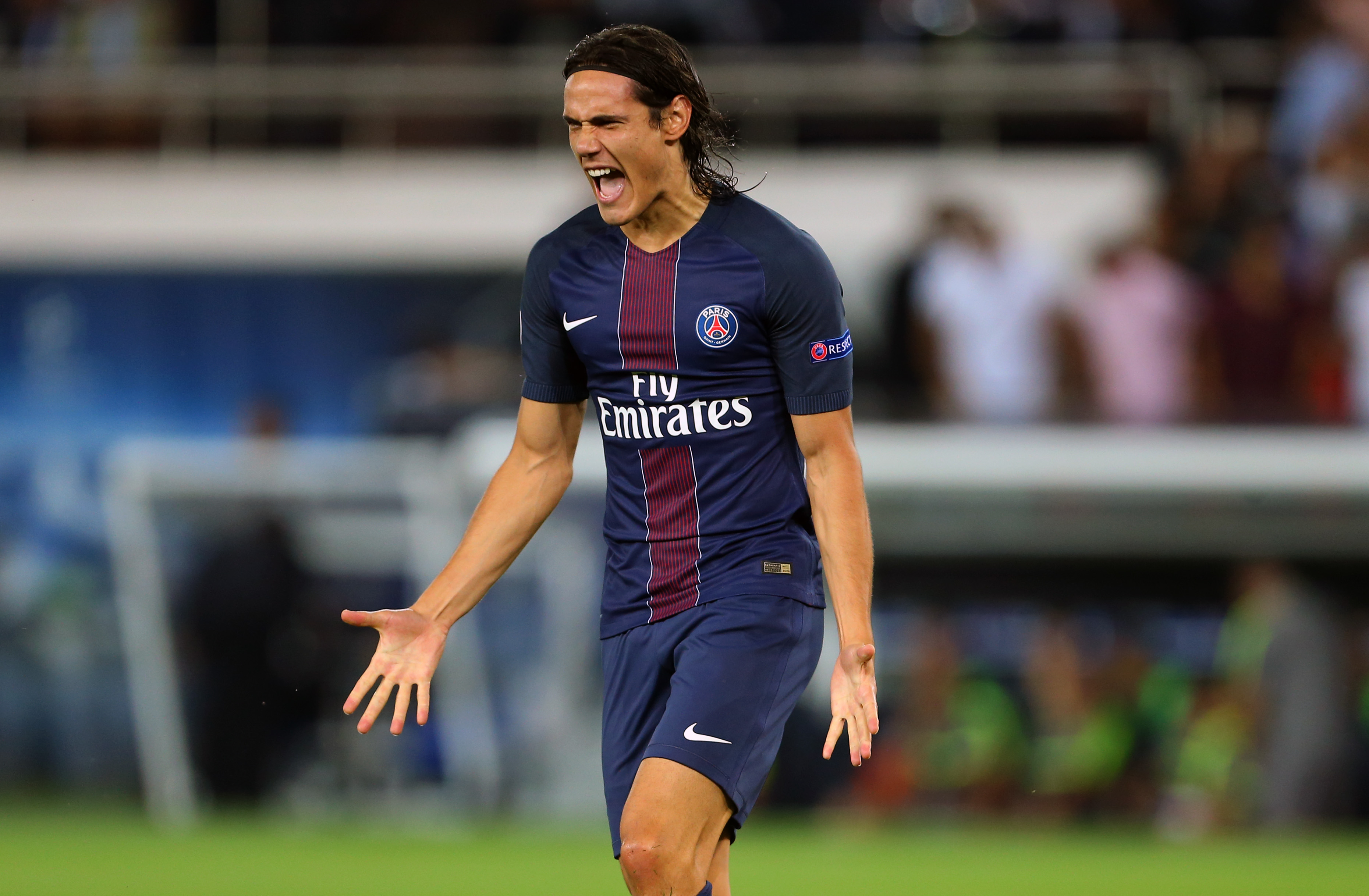 On Tuesday night, Alexis Sanchez, Edinson Cavani and Olivier Giroud displayed the difficulty that Arsenal have had in finding world class strikers.
The search for a striker has been one that has plagued the transfer dreams of Arsene Wenger. Ever since that fateful £40 million and £1 bid for Luis Suarez that saw Arsenal the butt of every football joke as they were continually linked with every half decent centre-forward to no avail each and every summer.
However, on Tuesday night, fans got a glimpse at the issues that have plagued Wenger in his search for a striker. Olivier Giroud, the much maligned and under appreciated Olivier Giroud, has been the starter for this Arsenal side since the departure of Robin Van Persie. His goalscoring record has come under great scrutiny during that time, and while his touch and hold up play in open play should be praised, he is not the world class striker that many fans pine for.
More from Pain in the Arsenal
However, while critics have pointed to the inconsistent form of Giroud as cause for concern, a more measured perspective may see that an upgrade on the apparent lumbering, floundering Frenchman are not as easily accessible as many will have you believe. One player who has, when asked about possible signings, proposed as the saviour to Arsenal's issues is Edinson Cavani. Well, on Tuesday, perhaps that suggestion is not so sensible after all.
The PSG striker was fantastic in every aspect of the game in the confusing 1-1 draw. His touch, his high press, his movement off the ball and his link up play were a joy to behold. He was utterly fantastic in every facet of playing striker, apart from one key component, a component that Giroud has also been highly criticised for.
After 42 seconds, you would be forgiven for thinking that Cavani was a lethal finisher. After 90 minutes, the biggest critique of his game had hindered his side in the biggest possible way. The Uruguayan missed four outstanding chances, including an open goal. While David Ospina should be credited for some excellent saves, a lack of composure, calmness and ultimately quality cost Cavani dearly.
Suddenly, £50 million seems a rather steep price.
The final protagonist to consider, then, was the striker who actually started for Arsenal against PSG. That man was winger Alexis Sanchez. The Chilean has been Wenger's centre-forward of choice thus far this season. That, though, is perhaps more an indictment on the alternatives, rather than the attributes of Sanchez himself. Alexis looks far more comfortable and – more importantly – more dangerous off the left wing. But, in times of desperation, he may well be the best option, at least in Wenger's perspective.
There were many lessons to be learned from Tuesday's game. Wenger's tactical naivety, the troubles of Shkodran Mustafi and the worrying absence of Granit Xhaka. Perhaps, though, more than any other conclusion, the dearth in world class strikers is evident for all to see.
This article originally appeared on