Arsenal Vs Nottingham Forset: Chuba Akpom Has Chance To Shine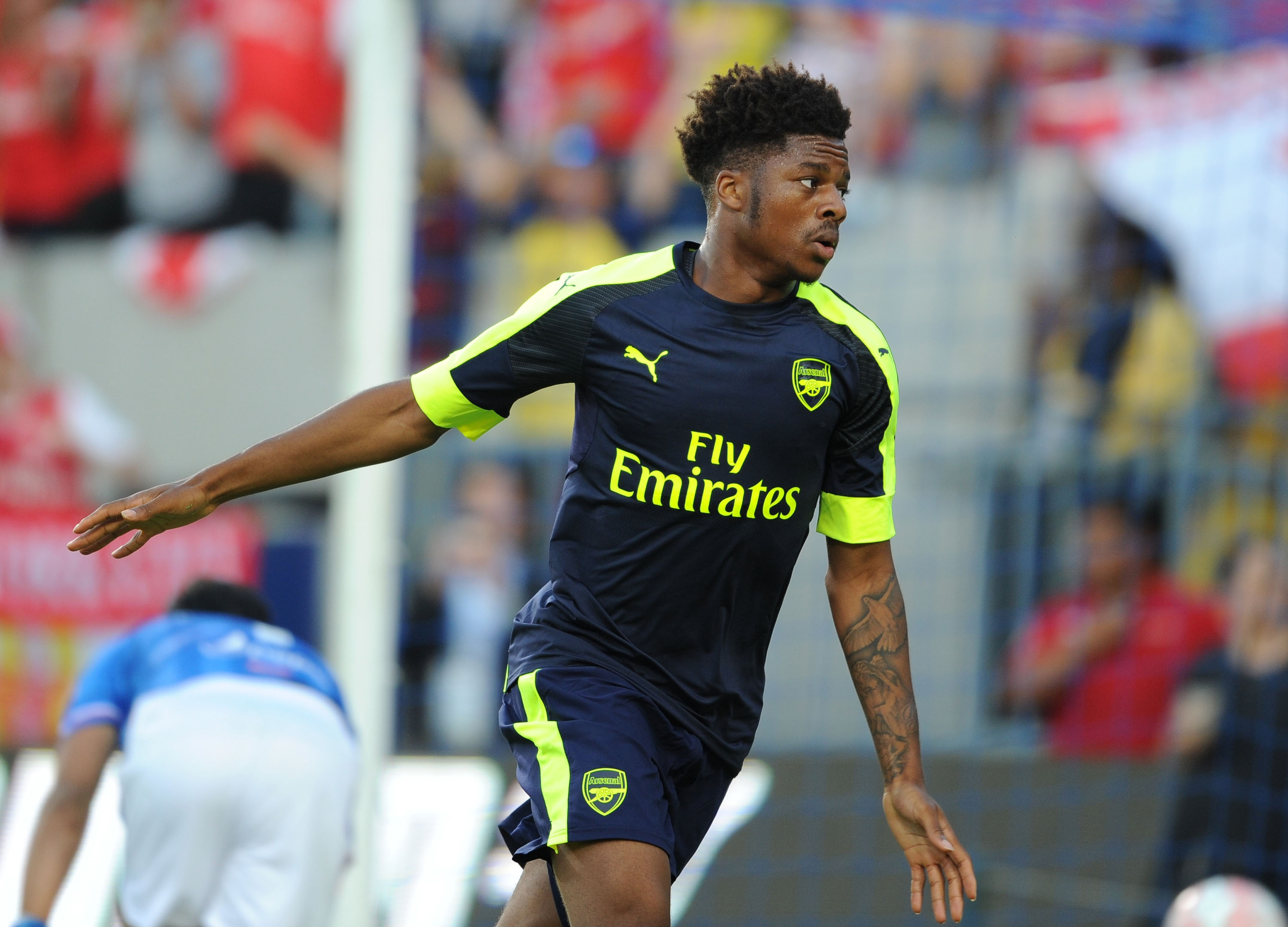 Arsenal are set to face Nottingham Forest in the EFL Cup fourth round tie on Tuesday night. It is a prime opportunity for Chuba Akpom to shine.
The development of young players requires game time. However, with a big squad under high pressure, Arsene Wenger very rarely gets to give regular playing time to many of his younger players within the Arsenal squad, especially in the Premier League or in Europe.
That is where domestic cup competitions – less so the FA Cup – are perfect to blood in talented, prospective stars who simply need some first team experience to help progress their development. On Tuesday night, Arsenal open their domestic cup campaign, facing Nottingham Forest in the EFL fourth round, and it is a prime opportunity for many to stake their claim for more first team appearances.
More from Pain in the Arsenal
One such player who will be hoping to influence the mind of Wenger is young striker Chuba Akpom. After a series of loan deals, including spending last season with promotion winners Hull City, Akpom has returned to the Emirates with high hopes of him developing into a top quality centre-forward.
Akpom has long been seen as the possible future striker of this Arsenal side, partly due to his natural physical attributes, his speed and powerful movement, combined with his sensational scoring record throughout youth football. In 2012/13, Akpom scored 17 goals in 20 appearances. The next season, 15 in 23, the year after 9 in 11, the year after he didn't make an appearance due to the Hull City loan, and this season, having only played 2 under 21 games, has already netted 3 times, outlining his class.
The issue with Akpom is he is yet to prove his quality at first team level. While his performances throughout the preseason were duly noted, he scored four goals in five games, having started none of them, including a late winner against Manchester City (though many of City's better players had been subbed off by this point), he has not displayed such goalscoring ability in competitive matches.
For the Gunners, Akpom is yet to score a competitive goal and has only ever scored three goals in 47 first team games, and that was a hat-trick in the fourth round of the FA Cup against Bury, per whoscored.com. While his natural talent is outstanding and his record at youth football displays the potential that few young centre-forwards can match, he is yet to prove the lauded praise that he has received from fans, analysts and managers alike in competitive matches.
Tuesday night is the perfect opportunity for Akpom to display his talent for the Arsenal first team. With Wenger set to ring the changes with the dual aim of developing young talent and resting his regular starters, Akpom will likely start as the central striker. There is no better stage for him to stamp his authority as more than a mere promising youngster.
This article originally appeared on