Arsenal Vs Hull City: Winning In Second Gear Important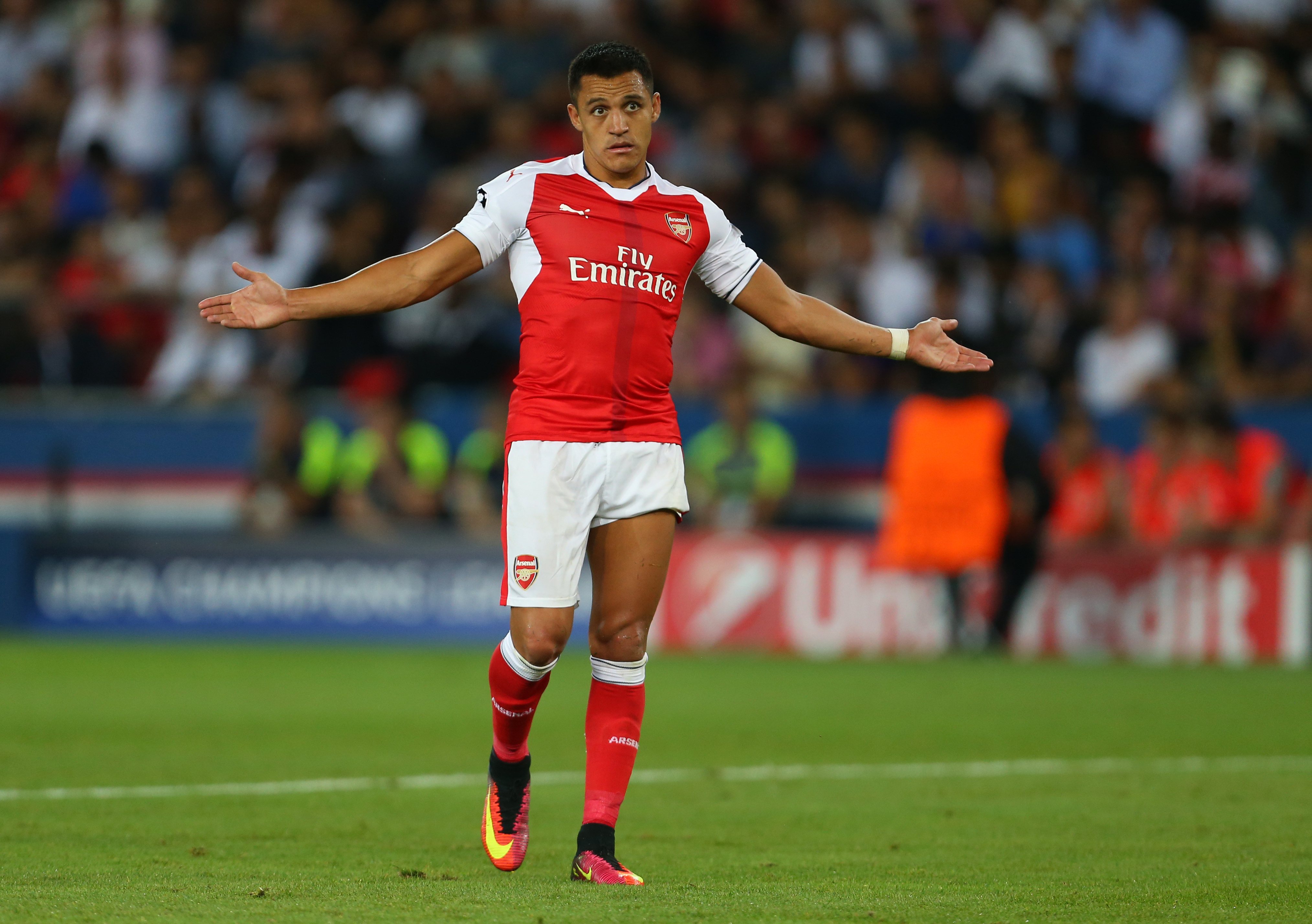 Arsenal's starting line-up was the focus point leading up to the match, but Arsene Wenger's men take care of business, again.
The press conferences leading up to the weekend's game was lackluster. Wenger was again insisting that this and that player isn't ready. Apparently, Coquelin alone isn't better than Xhaka, but Coquelin with the help of Cazorla is. Only Arsenal.
Is that a fair comparison? Apparently, Xhaka has to do better alone than what a combination of Coquelin and Cazorla can do?
When Ramsey gets back, I'd love to see a midfield three of Ozil, Ramsey, and Xhaka.
But, silly me, does any of that matter when we won 4-1?
Yes, there were plenty of moments where the intricate passing was top shelf Arsenal attacking fluidity, but the score line is an exaggeration of the match's actual proceedings. Hull City was reduced to 10 men in the 40th minute. Up until that point, the score line was 1-0 in favor of Arsenal.
A missed penalty turned the pressure up on Arsenal and it wasn't until the last ten minutes of the game that Arsenal was able to put the match to bed.
Imagine being away from home against a team like Manchester City, with both teams on even numbers at eleven a piece. Would you still fancy Arsenal to dominate proceedings in the manner they handled Hull City?
Probably not.
Arsenal lacks a cutting edge to their game. Plenty of missed chances in the first half with Ozil missing an open net from a rebounded shot. You'd fancy the technical magician to smoothly slot it under the crossbar.
Arsenal should also be far more organized with their penalty spot protocol. I thought Santi was in charge of disposing from twelve yards out?
In closer games, missed chances like these will cost the side points. Points in a Premier League race that is already proving to be one of the most competitive ever.
Iwobi was menacing in attack, finally, someone who isn't afraid of shooting from outside the eighteen-yard box. As long as he doesn't have to defend then things are looking up for the young Arsenal man. Monreal can't be happy at being consistently exposed by the Arsenal youth academy product's lack of defensive responsibility
Walcott scored his 100th goal for club and country today. Tidy finish in the end, but his justification for selection in the starting eleven is still unmerited. I'll say it time and time again, but Walcott does nothing to expand the dynamic of Arsenal's offensive flow.
It's difficult for him to participate in the build up play. Instead, he's limited to running in behind the defender. It's far too easy to read what he's thinking, to anticipate his mechanical movements. Walcott's game is littered with far too many crosses aimed at no one and a dismal chance conversion rate.
More from Pain in the Arsenal
Mesut Ozil's tantrum at Walcott losing the ball innocently in the first half said it all.
However, for all the lack of quality, Walcott's improved work rate as of late is commendable and appreciated.
There was difficulty in stretching Hull's back line at times. With Alexis being deployed in the #9 role, he tended to come deep into the midfield to collect the ball. He should be sitting between both CBs but doesn't have the body to occupy the space. Every time the Gunners pressed forward, the back four is set wholly unthreatened.
I'd never thought I'd miss Giroud so much. Assuming there's some Wenger like reason as to why Perez isn't fit to start, Arsenal can benefit from having a target man. We're all still waiting to have a sample of Perez's Vardy like qualities.
Let Alexis play on the wing; his engine allows him to track back efficiently while being able to take the ball out wide or come in to be more central with the attack. As a center forward, some of his qualities begin to become diluted by the difference in the job description.
But three points at the end of the day and nothing else matters.
It was not the perfect performance, but it was an improvement and it was three points. That's progress, right?
This article originally appeared on