Arsenal vs Hull City: Three Crucial Things To Watch For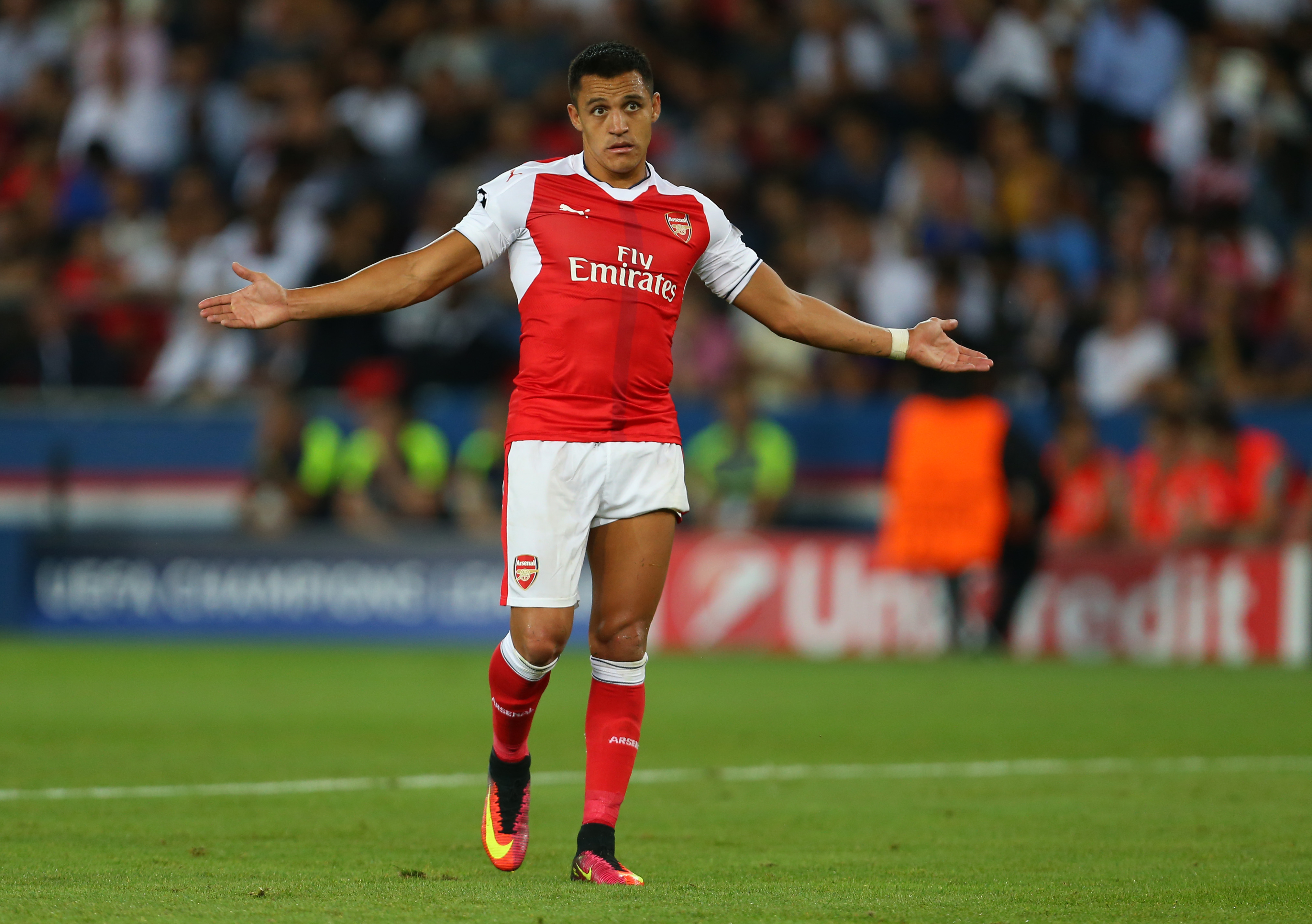 Against a team Arsenal should be better than, will the Gunners actually win the games they should? Here are three things to watch for.
After four games played in the Premier League, Arsenal are 7th in the league standings. Remarkable that we are even in the top ten considering how bad the team has looked at times.
Last week's game was the best way to sum up the Arsenal season so far. Unorganized and uninspired, the team struggled and looked nothing like a contender but the result was a win! Arsenal may not play the smooth beautiful football we are use to seeing but these early games show one thing: they may have finally learned how to win games.
More from Pain in the Arsenal
It is often said that talented teams don't win championships because talent must be accompanied with the ability to grind out games, where managers and players alike must know how to win. Often times, the ability to win a game comes down to putting in that extra 10 minutes of effort or making that one tackle in the last 10 minutes.
Over the course of four matches, Arsenal has been able to grind out games and make those late game plays that are often times the difference between some points and no points. So as the Gunners travel to face Hull City, will the players finally look organized and energetic or should we be expecting another game with an intense ending?
Prediction: Arsenal 3-1 Hull City
Venue: KC Stadium
Date: 10:00, 17 September Saturday (EST)
Here are three things to watch for in the match against the Tigers:
1. What is going on with Xhaka
After the first three games of the season, especially after we saw the great result of Xhaka next to Cazorla, it has been confusing to see Coquelin start ahead of Xhaka.
According to Squawka.com, both players have played in three games so far this season. Both players have created two chances and have won roughly 45% of tackles. However, Coquelin has averaged five defensive actions a game compared to the three defensive actions a game of Xhaka. Conversely though, Coquelin has only averaged a passing length of 15 meters with 82% passing accuracy and Xhaka has averaged 19 meters at a passing accuracy of 85%.
The numbers show what we all see, Coquelin often stands further up the field and is more involved in the attack thus giving him a lower average passing length. Yet, Coquelin also has the ability to quickly recovery and still do the dirty work. Xhaka is more easy on the eye, standing further back and thus making longer passes. No matter how you look at it, the players bring different benefits to the team. If only we could field 12, 13, 14 players.
That being said, I prefer Xhaka for one reason alone. When Coquelin is on the pitch the attacking third looks congested and there seems to be less space for Ozil and Sanchez to operate.
On the other hand, when Xhaka is on the pitch he stands further away from the attack and therefore there is more space. But the bigger issue is how the two players affect the way Arsenal transitions from defense to offense.
Where Coquelin can contribute is in making key stops. Watching him transition from defense to offense is like watching a kid jump into the swimming pool for the first time. There is hesitation and it just feels uneasy and uncomfortable with a 50/50 chance of gifting the ball right back.
Xhaka is quite different, he doesn't always contribute directly to a great defensive play. But when he does have the ball deep in Arsenal territory, he almost immediately knows what to do to transition to offense.
It's this distinction that makes Xhaka more appealing for Arsenal to score on a counter attack. Whereas if Coquelin starts look for Hull CIty to continue what everyone else does when playing against Arsenal which is to sit back and look for Sanchez, Cazorla or Ozil to execute the offense perfectly.
2. Cazorla makes things happen
Often times people (I am most definitely apart of this group of people) analyze the abilities of Sanchez and Ozil but never mention Cazorla. The little Spaniard is not the pretty, expensive player we all love to talk about but his contribution on the pitch is second to none. He does all the hard work that Ozil couldn't be bothered to do at times and Sanchez just doesn't have to mindset for.
What do I mean?
Cazorla stays back, and although he isn't the physical blockade at the back, what he does bring to the table is the willingness to play at the back by using his immense skill to help the defense get out of trouble.
Weaving in and out on both feet, Cazorla does the dirty work to ensure the ball goes out of Arsenal's half.  Compared to Ozil, Cazorla is willing to stand back and still be effective. Whereas if Ozil tracks back to Arsenal's half we should all be shocked.
Sanzhez puts in the same effort and definitely sacrifices his body to get the ball back, but he just doesn't have the mindset of a defensive player. Sanchez is a beast and his mindset is built for the attack not the defense. So to summarize, Cazorla will continue to shine and do the little things we at times overlook.
As per Squawka.com, Cazorla has been apart of 13 tackles, yet leads the team with six chances created and two goals scored. He doesn't always do the glamorous things that catch our eyes but without him we will be lost. So just make a note of that and when you watch him on the field against Hull City look at all the small things he does in amazement.
3. Anyone but Walcott
Walcott has not been terrible this season. However, not being terrible isn't the way teams win games. With Walcott we know exactly what we are getting, and more likely than not, a player like Walcott playing opposite to Sanchez just doesn't scare anyone.
When Wenger was forced to play Iwobi last year, it was a true blessing. Iwobi might not look as good as Walcott over 90 minutes but for those 20 minutes where Iwobi is absolutely amazing and unstoppable, any fan would take that over 90 minutes of missed chances by Walcott.
That is why I have always called for Chamberlain to start ahead of Walcott because Chamberlain is capable of 10-20 minutes of amazing play over the course of a 90 minute game and in those 20 minutes he is cutting inside and curling beauties towards goal or bursting down the side and making a good cross to apply pressure to the opponent.
With Walcott experiencing some knee issues, look for Chamberlain or Iwobi to start and hopefully provide those few minutes of absolute brilliance and be the difference not named Sanchez, Cazorla or Ozil.
This is a game Arsenal should win, but often times Arsenal never win the games they should. I started off telling all of you that Arsenal has been winning games differently and hopefully that is a positive sign for things to come.
This article originally appeared on