Arsenal Vs Chelsea: John Terry Absence A Huge Plus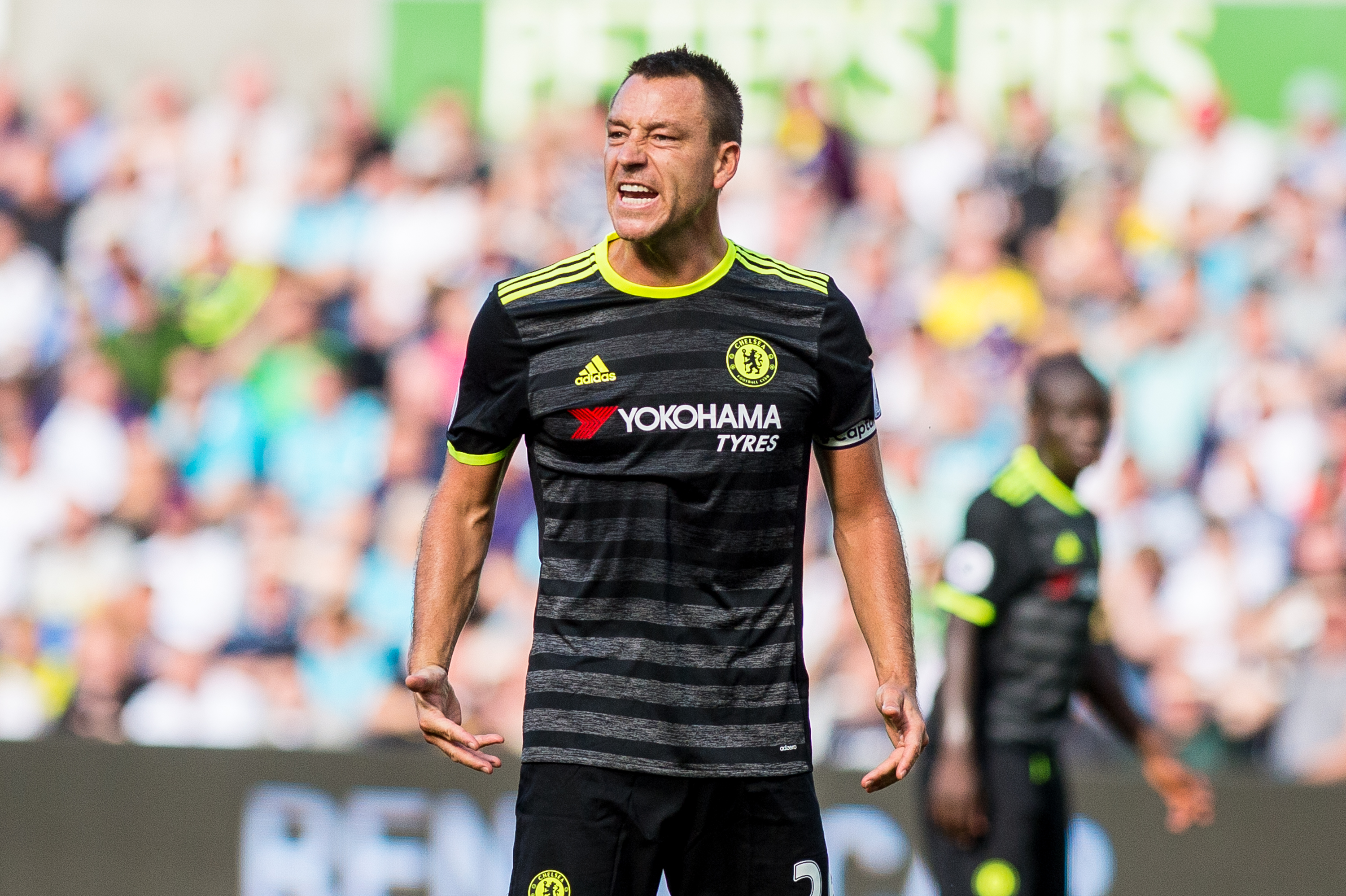 Arsenal host Chelsea on Saturday evening in an early season title reckoning. The absence of John Terry at the heart of the Blues defence is a massive plus.
On Saturday evening, Arsenal host London rivals Chelsea in an early season litmus test for the Gunners. Chelsea have long been able to antagonise Arsene Wenger's side, with their superior strength and size dominating the smaller, more technical North London players.
The question of scoring goals against the best defensive side over the past decade in the Premier League has been an issue that has plagued this side throughout the past few years. The likes of Santi Cazorla and Mesut Ozil have not been given any space to exploit, suffocated by the likes of Nemanja Matic and a stout back four.
More from Pain in the Arsenal
That stout back four has been marshalled superbly by John Terry. The Chelsea captain, the leader and the inspiration of an outstanding defence will be absent on Saturday, as confirmed by manager Antonio Conte in his pre-match press conference:
"John didn't recover from his injury. He's working, working, but he didn't recover for the game against Arsenal. I don't know [when he will be back] but, in this case, it's important what the player feels, and he feels pain. In the team and the squad we have three central defenders. It's normal to make a choice. I don't see any problem in this situation."
That will result in Gary Cahill and David Luiz starting as the central defensive pair. Both are excellent players individually but they lack in two crucial areas. Firstly, Terry and Cahill have played together for many years. They have an innate understanding of each other's games, work as a formidable pair, defending excellently. Cahill and Luiz do not have the same relationship.
The second area where they lack is even more important. They do not have nearly as much experience – and hence a solid reading of the game – as the man that is absent. Terry is one of the greatest defenders of the past 20 years without possessing great pace. How? Positionally, he is truly incredible.
With Alexis Sanchez likely to start as the lone striker once more, the Chilean will drop deep, spin in behind and drift out wide. There will be times where both Cahill and Luiz have no one to mark. As centre-halves, they will be wanting a clear number 9 to mark. Without Terry, confusion could well ensue with intelligent, fluid movement.
Arsenal have struggled to create meaningful chances against a stout Chelsea defence. However, without Terry, the key centrepiece of that defence, Saturday could well offer the perfect opportunity to banish the hoodoo over the Blues.
This article originally appeared on