Arsenal: Should Walcott And Chamberlain Follow Wilshere Loan?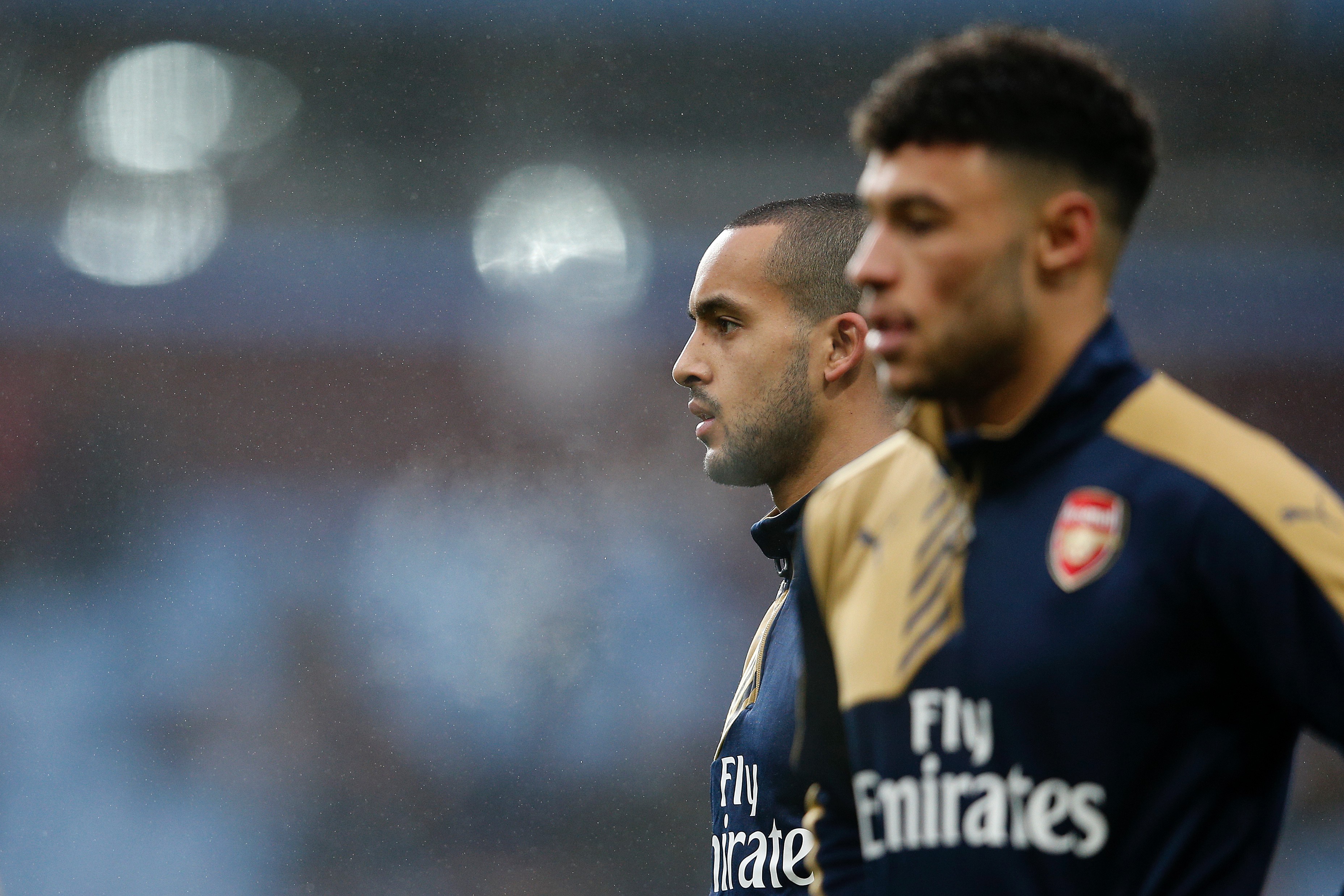 After Arsenal loaned out Jack Wilshere this summer is Jamie Carragher right to suggest that Theo Walcott and Alex Oxlade-Chamberlain should follow his lead?
In a surprise move on transfer deadline day, Arsenal allowed Jack Wilshere to leave the Emirates, joining up with Eddie Howe at Bournemouth on a season-long loan deal. Now 24, Wilshere has not been able to maximise his incredible talents as a youngster due to a host of form and fitness issues throughout his young career.
Many other players within the squad face similar scenarios where they have been unable to grow and develop into the quality of player that was expected of them early in their career. Two prime examples are fellow Southampton graduates, Theo Walcott and Alex Oxlade-Chamberlain, and Jamie Carragher commented on their murky situations in North London:
More from Pain in the Arsenal
"For those three players, every season their story has been the same: they will have a few good games, then pick up an injury, be in and out of the side, and their form ends up tailing off before all goes quiet. I still don't know what Oxlade-Chamberlain's best position is. Is he a centre midfielder or a wide man? As for Walcott, he is in the ludicrous position of wanting to be considered as a wide player even though Arsene Wenger was talking him up in the summer as being a striker. It can't keep happening."
Carragher's assessment of the two frustrating situations is fair. Both Walcott and Chamberlain struggle for any sustained game time due to a combination of inconsistent form, injury issues and a competitive squad, ultimately seeing them dropping down the Arsenal pecking order.
Because of a lack of football and the stalling of their developments, Carragher proceeds to suggest that the two would benefit from a loan deal similar to that of Wilshere's:
"Arsenal have got too many players who are at an age where they should be playing regularly to let us know how good they are. They are in a comfort blanket and getting away from that environment is for the best. Perhaps in the future, Oxlade-Chamberlain and Walcott will follow his lead. This is a make-or-break campaign for them. If it doesn't work out, it would be best to try something new."
The issue with shipping out Walcott and Chamberlain on loan is two-fold. Firstly, it leaves the club a little short in the right wing position – this is especially true with the recent departures of Serge Gnabry and Joel Campbell – and secondly and more importantly, if fit, there are opportunities at Arsenal for both of them.
Where Wilshere was struggling to find the field whether he was fit or not, Theo has started the last three games and Chamberlain the last two. If fit, the two have game time there for them at the Emirates. Wilshere, on the other hand, had to leave to secure regular football.
It is not due to the squad that they are not enjoying vast amounts of game time like Wilshere. Rather, it is simply down to injuries. Stay fit, and the two can have terrific seasons and careers. That, though, if history is to be believed, is quite a big ask for both of the pacey wingers.
This article originally appeared on