Arsenal: Shkodran Mustafi Exactly What Was Needed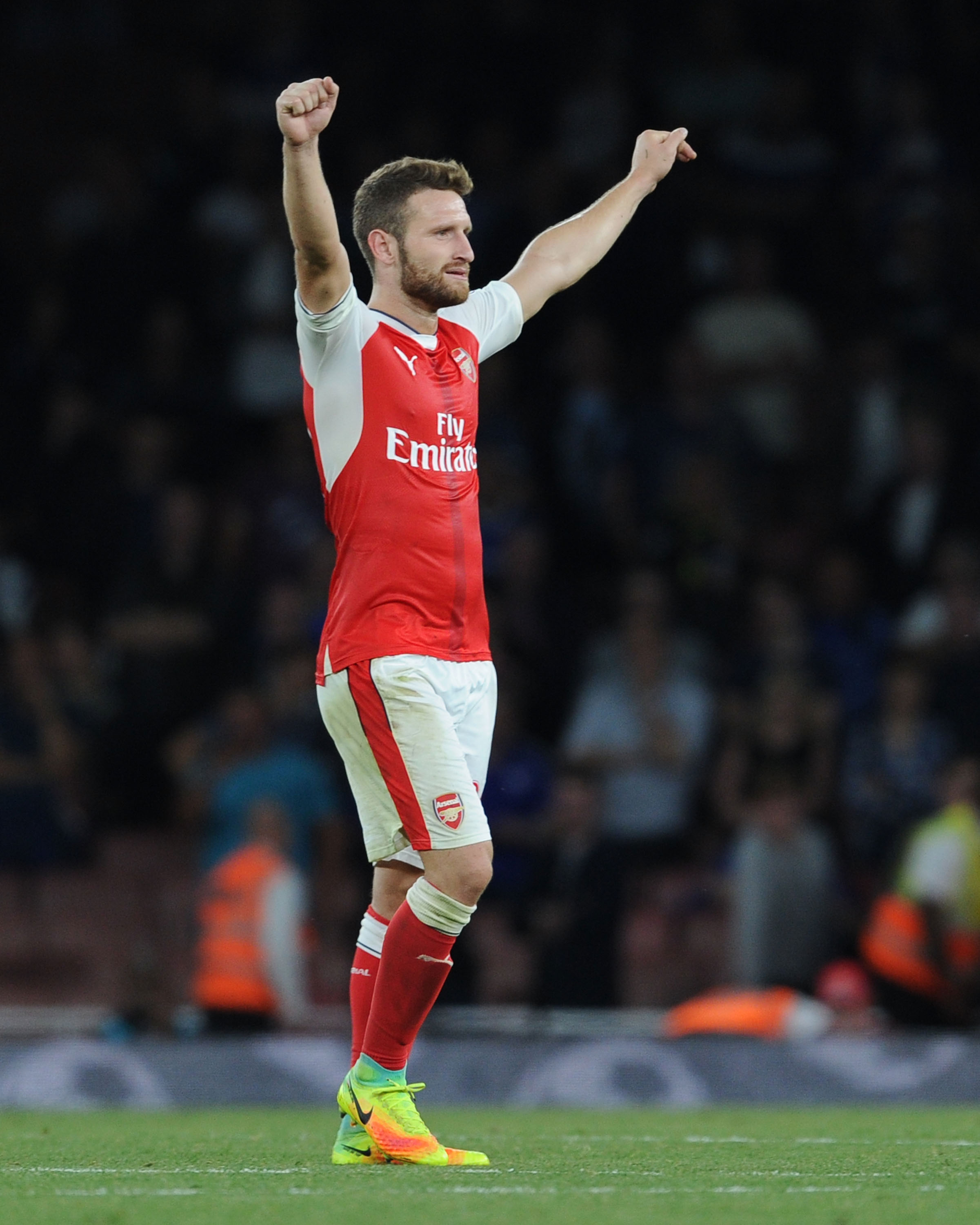 Arsenal had a few key needs in the summer transfer window and while Wenger has often tap-danced around certain issues, he hit all these on the head.
Arsenal's summer transfer window will go down as one of the more complete and successful ones in Arsene Wenger's time with the club. With three gaping needs, Le Prof pulled out the big bucks for three massive answers.
While Lucas still has yet to fit the shoes, he has shown promise. Meanwhile, Granit Xhaka has proven to be exactly what was needed in the center of the midfield with his defensive acuity and scope of passing.
Then there is Shkodran Mustafi. The German defender showed us against Chelsea that he was the exact defender that was needed to make this defense even better.
The formula that Wenger had built with Koscielny and Mertesacker was a successful one. It worked for numerous seasons and it made complete and total sense that Wenger would want to stick with it.
But he didn't. He took the formula he knew worked and he improved upon it with Mustafi.
Instead of relying on the one up, one back style of the Mertescielny (I think that was their name?), Wenger one-upped himself by adding an athletic, intuitive defender that could capitalize on strengths that Mertesacker never had.
We saw this against Chelsea first hand. Mustafi and Koscielny both have strong athletic abilities and, as such, either one can be called into action to do either job. Both could be seen shadowing Diego Costa. Both could be seen laying out a perfectly-timed slide tackle in dangerous areas.
More from Pain in the Arsenal
There was only one major miscommunication, but if that is the only drawback after six matches, I think we did something right. And by 'we' I of course mean Arsene Wenger.
This is a partnership built on versatility rather than on set roles. Mertesacker could never have shadowed Costa. He could even defend against him one on one last season, when he was sent off. It was Koscielny's job, but if the Frenchman wasn't in the proximity, then what?
With Mustafi and Koscielny, the two are interchangeable. That is a partnership that can be prolonged and also one that can be amended in times of trouble. Say Koscielny gets hurt (I'm queasy just thinking about it). That gap is easier to fill than it was last year when Mertesacker got hurt. Gabriel was an inadequate fill-in because of the conflicting styles.
This is exactly what was needed. It's clear to see what Wenger had in mind when he went shopping for defendersthis summer.
This article originally appeared on