Arsenal: Santi Cazorla Has Dueling Heir Apparents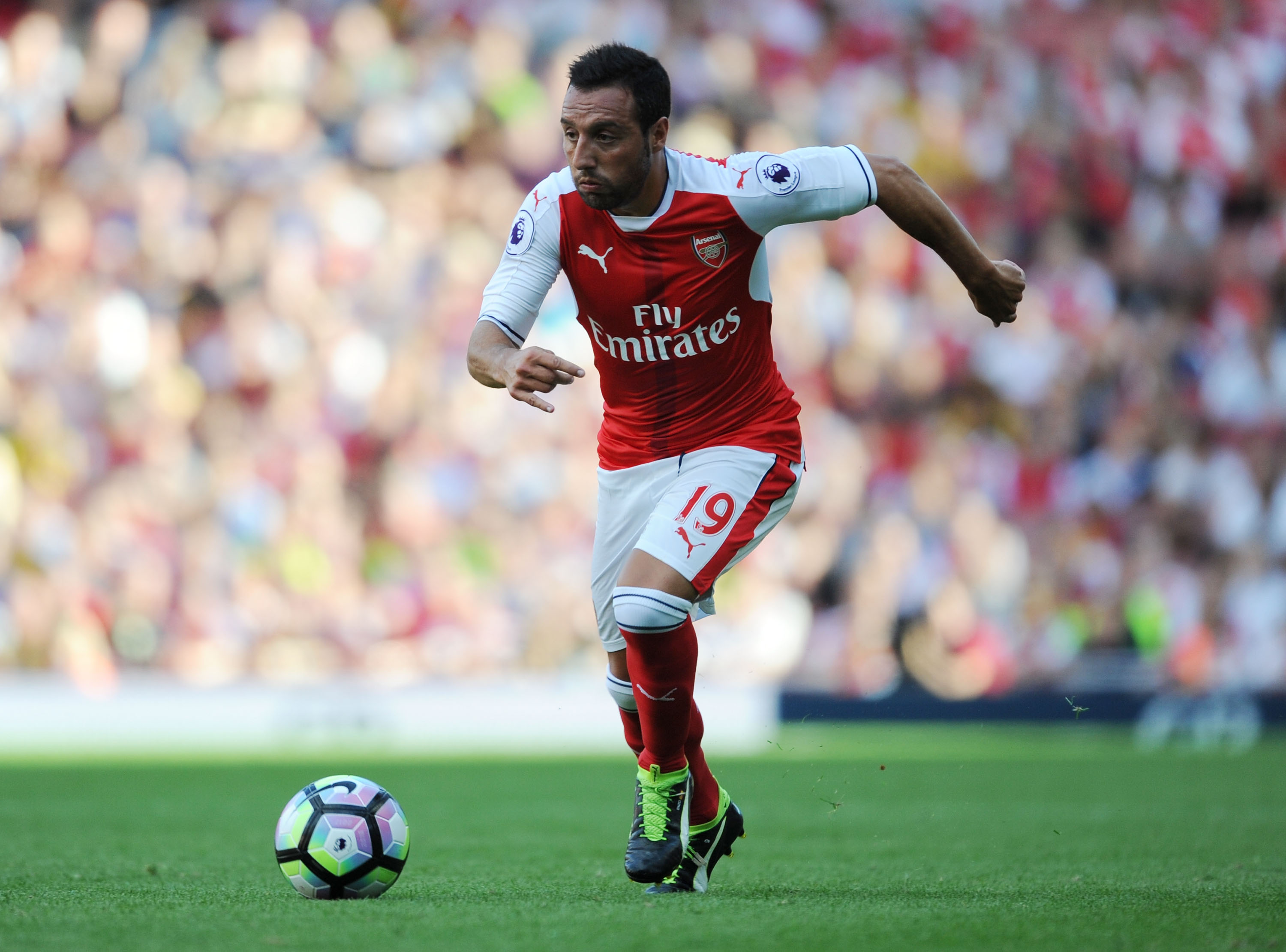 Arsenal's little Spaniard Santi Cazorla may be coming to the end of the line, but there are two heir apparent's dueling for his spot.
Arsenal are no longer bogged down by the weary legs of their old senior core. Now they have seniors like Laurent Koscielny and Santi Cazorla. Which means it's decision time, as I covered yesterday.
Santi Cazorla's spot on the Arsenal starting XI looks pretty set. As it was last year (prior to the injury) and the year before, he has established quite the position being the deputy to the defensive midfielder. Though not a DM himself, he has the qualities to supplement the actual DM, be it Xhaka or Coquelin, by providing an outlet to push the play forward after stonewalling an attack.
Plus, with Xhaka having those capabilities himself, it opens up Cazorla even more.
But as I brought up yesterday, his age is a factor. He will be 32 when his contract runs up next summer and it's unclear what the approach will be as to extending him or letting him run off back to Spain, which he has already said appeals to him.
Whatever the plan is with Cazorla, it's not like there aren't plenty of midfielders ready to pounce at the vacant spot. Aaron Ramsey would seem to be the primary benefactor, as he should have free reign to that central role that he can't seem to put his finger on.
Even so, someone has to be lined up to put that pressure on Ramsey like Cazorla has. As much as I dream about having Isco at Arsenal, I don't think the best solution lies externally.
Mohamed Elneny shows promise, but unless he shows significant development in the offensive category, I'd rather see it go to one of two people – Jack Wilshere or Jon Toral. 
More from Pain in the Arsenal
Both are dueling on their respective loans and both provide the same kind of abilities that Cazorla does. Wilshere just needs health and Toral just needs a chance.
It would be a dream scenario to see Wilshere go a full season with perfect health at Bournemouth and score ten goals and add eight assists. He'd return to Arsenal with all the confidence in the world and fresh, healthy legs. Problem solved, discussion over. But we have to be prepared for the likely scenario where that doesn't happen, and Jon Toral provides an excellent alternative.
After seeing Serge Gnabry sold without too much of a chance with Arsenal, the last thing I want to see is Jon Toral go down the same road. The Spaniard will be 22 come next summer and he still has not been given his chance.
Despite being an absolute stud for Birmingham City last season, bringing home the player and goal of the year award, he was loaned out before he could even takes his shoes off in North London. Now, he spends the year at Granada.
It makes partial sense, this midfield is stacked, after all, but next year will have to be different. He was part of the same Barcelona class as Hector Bellerin and, not wanting to get too far ahead of myself, he could make a similar impact as his long time Spanish mate.
While he has traditionally been used in wide positions when out on loan, a deep-lying role would be beneficial to him and to Arsenal, as he has decent size, tremendous athleticism and he isn't afraid to chip in a tackle or two. If Cazorla can do it, so can he.
No player's exit should bring about feelings of dread and I don't think Cazorla's will. Arsenal has options and they have options for their options as well. And if in the end Wilshere gets hurt and Toral isn't up to Arsenal's level… well then there is Isco.
This article originally appeared on