Arsenal: Santi Cazorla Contract Situation Nothing Like Arteta's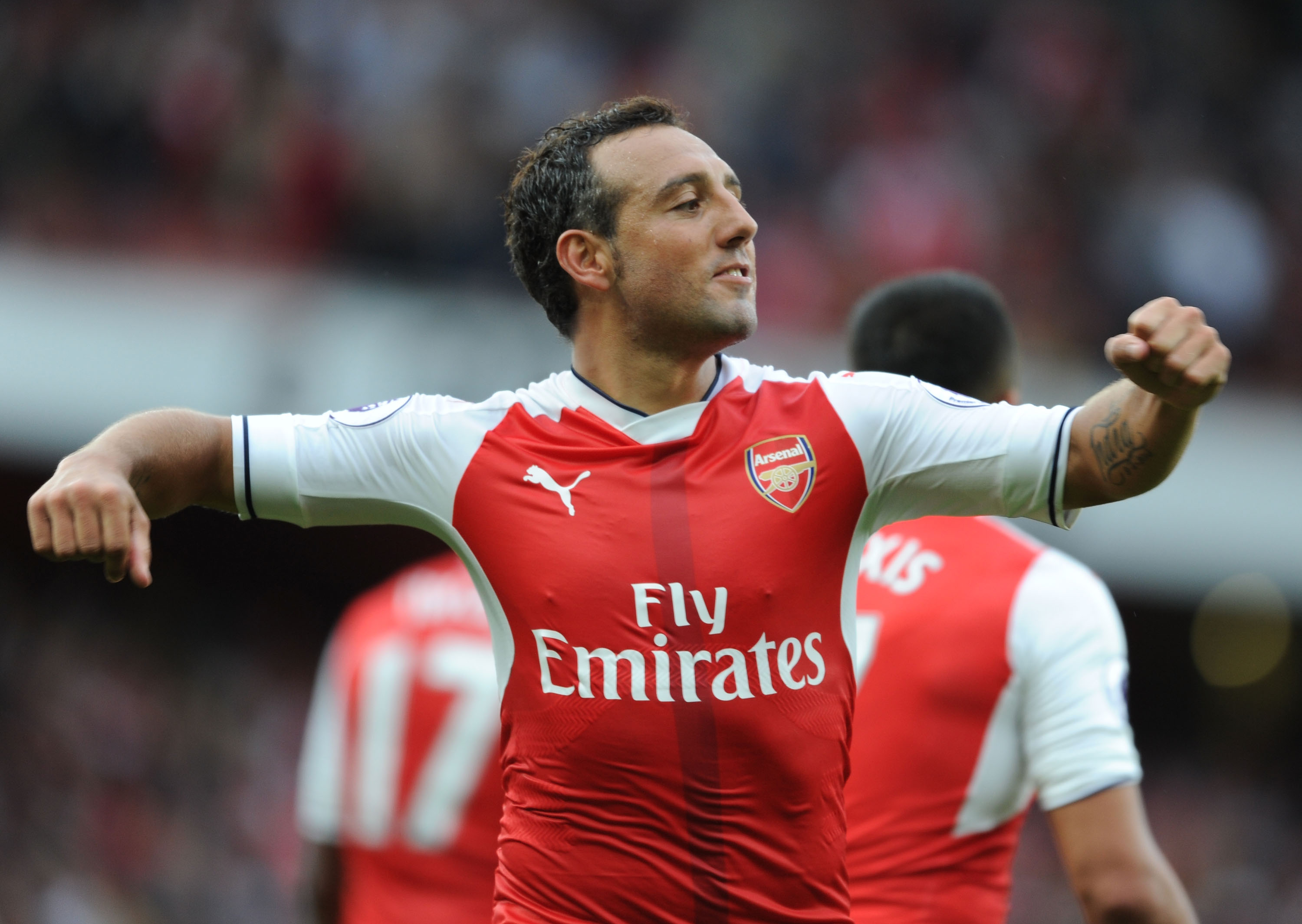 Santi Cazorla's Arsenal contract is up in the summer of 2017. Yet despite his age, Santi's situation is very different to that of Mikel Arteta a couple of years back.
Former Arsenal midfielder – and now, unfortunately, Man City assistant – Mikel Arteta left the club last summer after four years of excellent service and a successful period as captain. Yet despite this, he was still lambasted by many members of our fan base for a lack of pace and bite in midfield.
When Arsene Wenger extended his contract in the summer of 2015, many saw it as the wrong move. The Spaniard had barely featured the season before and a series of injuries had shown he wasn't at the level required for the first team. His final season at the club was only prominent in the dressing room as a motivating captain and he had little contribution on the field.
With his fellow Spaniard and good mate Santi Cazorla also running on the last year of his contract, there is a fear for his future as well. But this shouldn't be the case. Although Cazorla will be 32 at the time of his contract expiry (the same age as Arteta was when he renewed his contract), the similarities between the two end there.
More from Pain in the Arsenal
While Arteta was dwindling towards the end of his career two seasons ago, Cazorla still looks fresh and is vital in the current set-up. The little magician has played a crucial role in all four of his seasons at Arsenal so far and his positional switch towards central midfield has only served to prolong his career.
From a deeper position, Cazorla is able to dictate the tempo of the game. He can do this without having to worry himself with the intricacies of playing further forward (something he had to do earlier in his career). Despite his size, Santi has even been seen doing the dirty work in the midfield recently, showing everyone that determination rather than stature is most important when winning the ball back.
This quality is, in essence, the one Arteta really lacked. Having arrived as a No.10 from Everton, Wenger (like with Cazorla) moved the Spaniard to a deeper role. While his passing was still very good, he was too often outplayed by fast counter attacks and strong players running at him.
Cazorla's relationship with his fellow players is also why it's essential that Arsenal keep him beyond next summer. Not only is the little man a joy to be around (shown by his cheeky smile in most training pictures and videos), he also has on-field connections with certain players.
The Coq-zorla midfield partnership is a key reason behind Arsenal's successes in recent seasons. The two players complement each other perfectly and the fact that they have been keeping Granit Xhaka out of the team is a testament to their blossoming understanding.
In addition to this, Cazorla has also brought the best out of record signing Mesut Ozil. Their creative tandem has split Premier League defences apart in recent seasons and much of Ozil's sparkling form can be credited to Cazorla's control in behind him.
All these reasons above surely display that Cazorla currently merits an extended deal. Santi is nothing like Arteta was at his age and deserves to be kept at the club for a couple more seasons.
But this is all my one-sided opinion. What do you think Gooners? Is Cazorla another Arteta that needs to be shipped out next summer or is he an integral part of the squad that should be rewarded with a new contract?
This article originally appeared on