Arsenal: Ruthless Arsene Wenger Could Lead To Success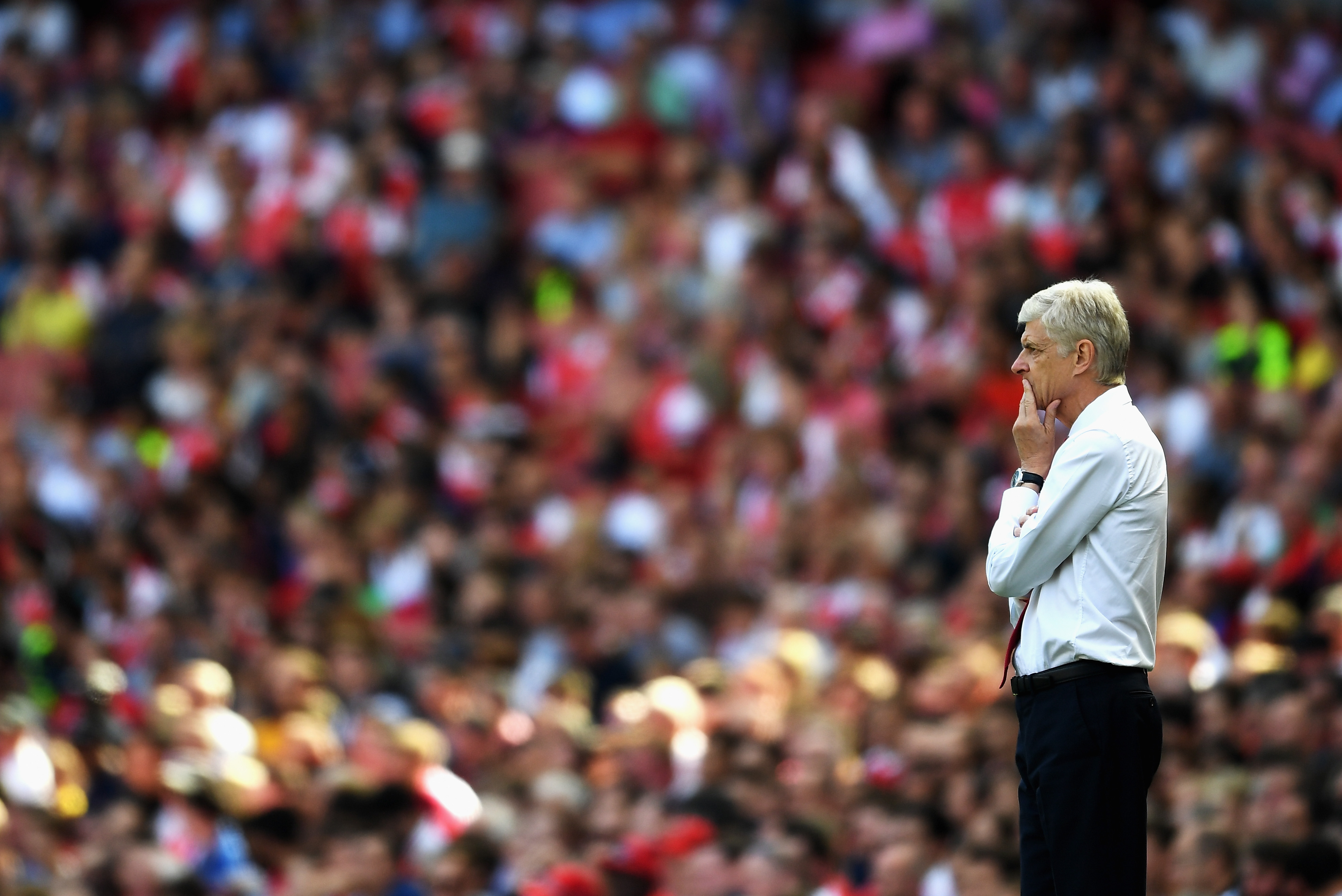 Arsene Wenger has been ruthless in his recent transfer activity, allowing both Joel Campbell and Serge Gnabry to leave. Could a new outlook lead to success?
One attribute that Arsene Wenger has always had ascribed to him is loyal – or if you're a critic of his management then you may describe him as stubborn, a word with far pejorative connotations. He is loyal to his beliefs, to his club and particularly to his players. The phrase loyal to a fault was made to delineate Wenger.
It has seen some deadwood hang around the Arsenal tree for far too long. Players like Abou Diaby, Mikel Arteta and Tomas Rosicky all found themselves in the favour of their manager's eye, and even though fitness and form continued to plague their careers, Wenger was unwavering his persistent support of their qualities.
More from Pain in the Arsenal
It is perhaps why then there was such surprise at Wenger's recent transfer activity. After adding Shkodran Mustafi and Lucas Perez over the weekend, Arsenal's squad had bloated to an uncomfortable size and departures were necessary. The ruthless nature of such departures, however, is a side of Wenger that has not been seen before for many years.
Joel Campbell has left on loan (though this was before the additions of Mustafi and Perez), Serge Gnabry is close to leaving on a permanent basis and Calum Chambers was officially unveiled as a Middlesborough player for the coming year. The latter of the three was particularly decisive as the man who replaced him, Rob Holding, only came in two months previous in a £2 million deal at only 20 years old.
The final prospective exit comes as the biggest shock and most severe move with Jack Wilshere reportedly being allowed to leave the Emirates on a loan deal for the season. Wilshere has long been the face of Wenger's development ideals. He has been committed to developing young players throughout his tenure with the Gunners and none have personified that philosophy as much as the local bad boy.
Now, though, Wenger is prepared to depart from such stubborn support of Wilshere in favour of a more merciless and heartless manner. That is not to say that he is now emulating the Pep Guardiola-Jose Mourinho style of low trust management in which players come and go at a sometimes worryingly high-frequency rate. Rather, he is perhaps beginning to doubt the talents of players that he is previously defended so stoutly.
Could this more ruthless style lead to greater success for Arsenal? It remains to be seen, but perhaps it will put many former Wenger favourites on high alert as the loyalty, or stubbornness, of their manager that they have previously enjoyed, could be set to subside.
This article originally appeared on