Arsenal: Nicklas Bendtner Presents One Major Concern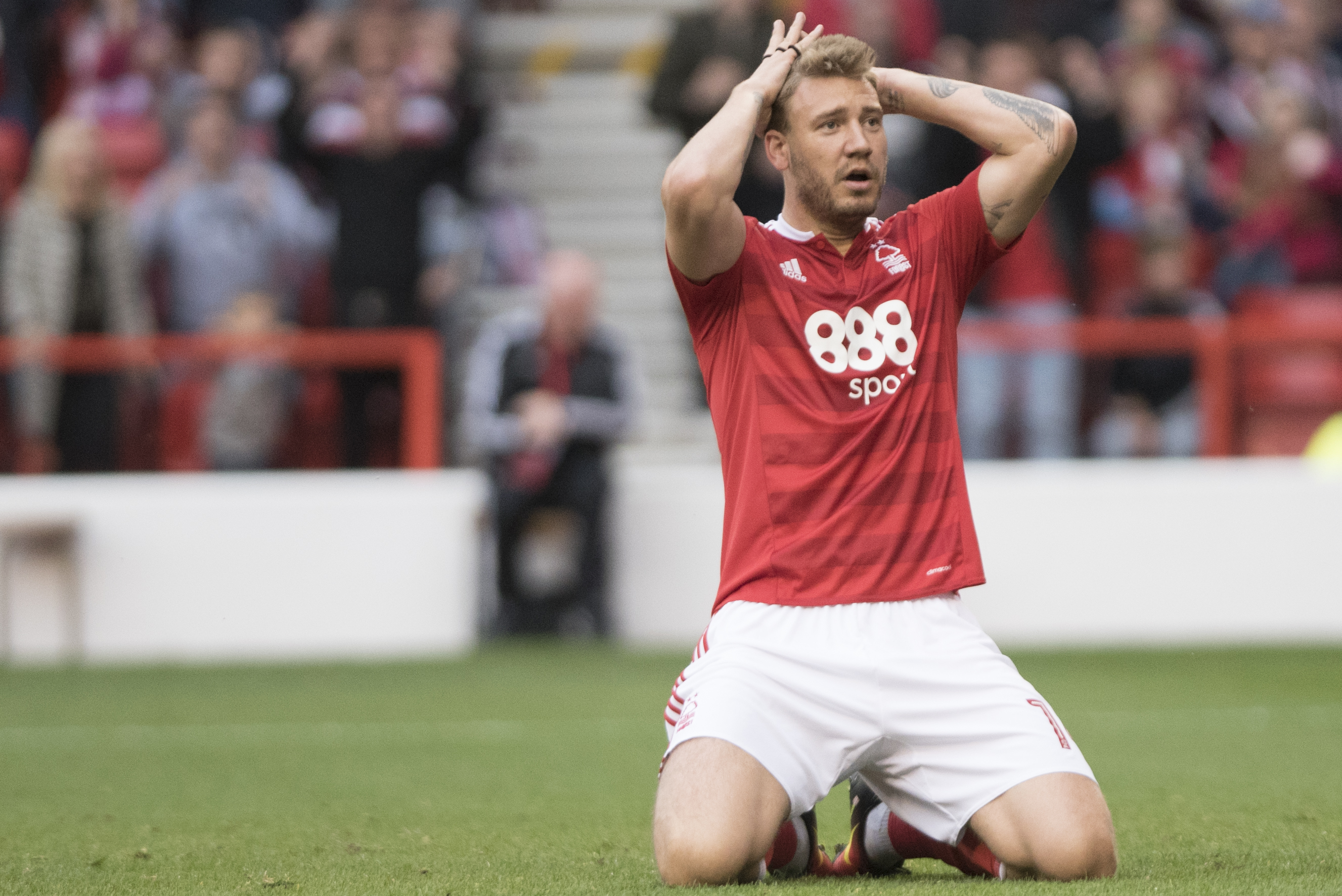 Arsenal reject Nicklas Bendtner is returning to face his former club and there actually is one major point of concern with that return.
Arsenal's EFL Cup match against Nottingham Forest shouldn't be gushing with too many worries. We have a new-found depth that has seen such guys as Granit Xhaka, Mohamed Elneny, Lucas and Alex Oxlade-Chamberlain struggle to find playing time. So to see them all out there stretching their legs against Forest would be no great surprise.
Even if Arsenal unleashes the youngsters, Jeff Reine-Adelaide, Gedion Zelalem and the like, there is still enough talent there to (hopefully) deal with a Championship-tier side.
For me, the only major concern that we may face is in the form of the cult sensation, Lord Nicklas Bendtner. And I'm not even joking. I was doing some thinking about the game and if there is anything we have to be concerned about, it's him.
We don't know yet (as of writing) what defense Wenger is going to send out there, but I highly doubt we will see the likes of Laurent Koscielny and Shkodran Mustafi. They need rests too. It is likely that we see Rob Holding and Krystian Bielik. Meaning that, for as much talent as they have, there is also a high dose of inexperience.
No In-Editor Preview for 120 Sports Videos
Video Details
ID: 201312844
Source: 120 Sports
I'm not saying Nicklas Bendtner is a world beater capable of preying on young defenders, but there is one thing that Bendtner has always done well – he is strong in the air. Very strong. Even if he can only get one out of every three headers on target, that still puts him in a position to seriously pester this Arsenal back line.
More from Pain in the Arsenal
Arsene Wenger has even come out and said that the Dane has a lot to prove.
"Of course he has a point to prove. He's playing at a level he is not used to. But he did start his career at this level at Birmingham City with Steve Bruce, where he did very well. Nicklas is humble enough and focused enough to show he can fight again," Le Prof said.
Bendtner could very well poke one home from a set piece and get our nerves going a bit. I don't think he is going to completely ravage the back line, as Rob Holding has proven to be calm, composed and – most importantly – strong in the air, but he can definitely make himself a nuisance.
Therefore Arsenal will need to control the ball and not give away any silly fouls around the box. We don't need to hand Nottingham Forest any chances and we certainly don't need to make this game any closer than it should be.
This article originally appeared on