Arsenal: Mesut Ozil Not A Traditional Gunner No. 10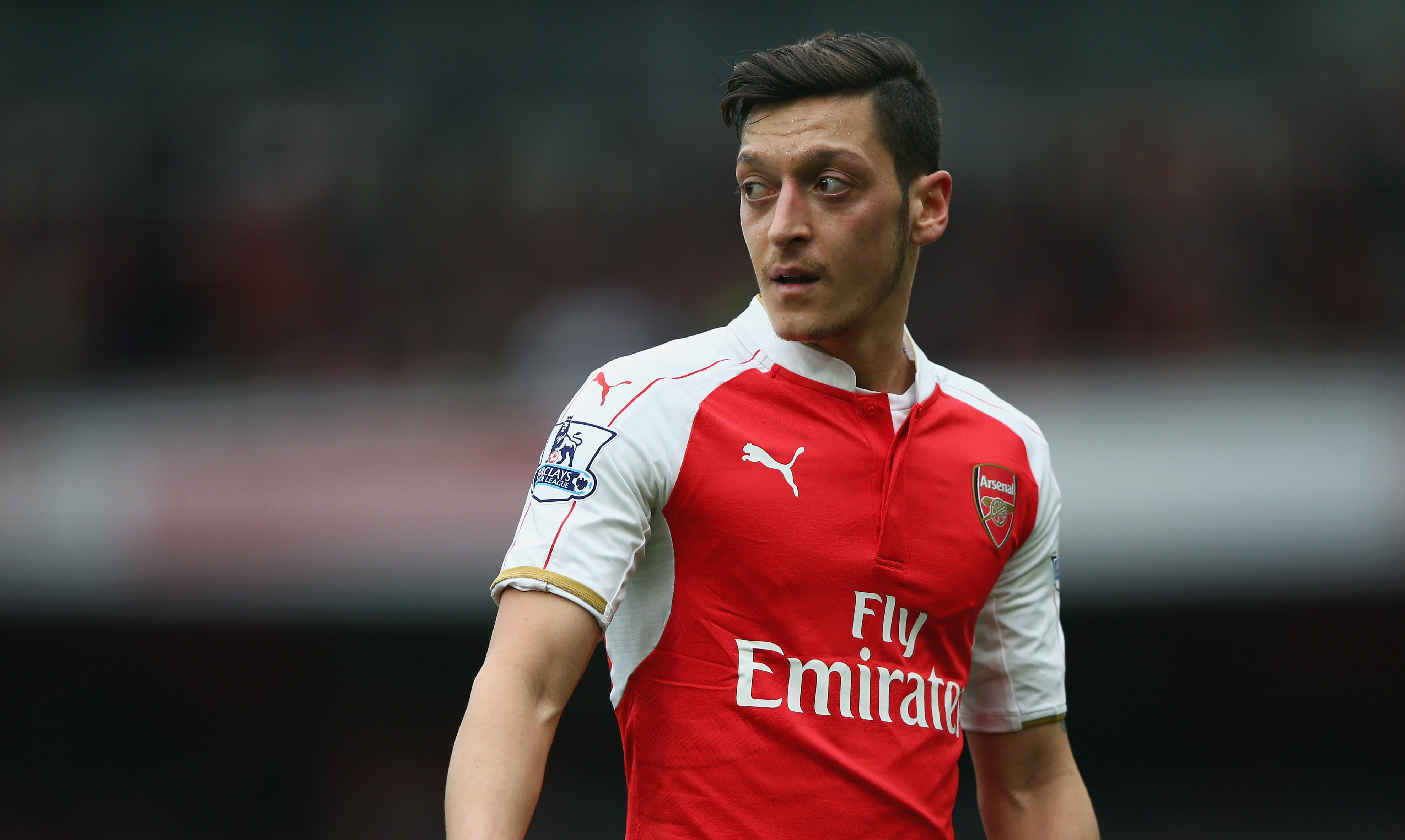 Arsenal's German maestro wants the number of a maestro (10). But does he fit the role that the Gunner's used to use the number for? No.
The talk of the town lately has been the acquisition of various shirt numbers at Arsenal. First it was Lucas Perez taking on the voodoo juju of the No. 9 shirt, which has never been a particularly fortunate number at the Emirates.
Now, it's the No. 10.
Jack Wilshere forfeited the No. 10 upon his loan move to Bournemouth and our German maestro Mesut Ozil has made no secret about it. He wants the number.
"It has become free and I will definitely have it," he said, via the German Express. Fair enough, there's no debating it then. He will definitely have it.
And why not? Wenger has no reason to leave the number vacant until Wilshere comes back. Let Ozil have it. Even if it appeases Ozil in the slightest bit, it could make that tiny bit of difference that somehow effects any sort of contract. You never know.
Plus, Ozil sees himself as No. 10, he's just been given the number with the German National team, so why not continue that at Arsenal, rather than just leaving it vacant?
Even still, we also have to be aware that Mesut Ozil is not the traditional Arsenal No. 10. The last person to have the No. 10, prior to Wilshere, was the traitorous Dutchman, Robin van Persie. Safe to say that Ozil and RVP have about nothing in common, other than being phenomenal footballers.
More from Pain in the Arsenal
Prior to that, it was William Gallas. Speaking of a lack of differences, I count zero between the two.
The only real similarity of an Arsenal No. 10 comes from the No. 10 before that, everyone's favorite Dennis Bergkamp. However, it was only Bergkamp 2.0 that resembled Ozil. Prior to his conversion to a hinge, he was the battering ram that scored goals, much like Rob van Persie, only without the treachery.
Before that it was Paul Merson, who shared a few similarities with Ozil, but not many.
Arsenal are not a club that utilizes numbers to prove a point. Most clubs at least somewhat adhere to the guidelines of what each number is supposed to be, but Wenger hasn't showed much interest in that, nor does he give any particular credence to the captaincy.
In conclusion, give the number to Ozil. It's not like these numbers are being held for anything. It's not like Wenger has a specific number in store for each player depending on how they play the game. Ozil wants the 10 shirt, give him the 10 shirt. He may not be the traditional Gunner No.10, but what exactly is the traditional Gunner No. 10 anyway?
This article originally appeared on