Arsenal: Mesut Ozil Contract Talks Could Impend Doom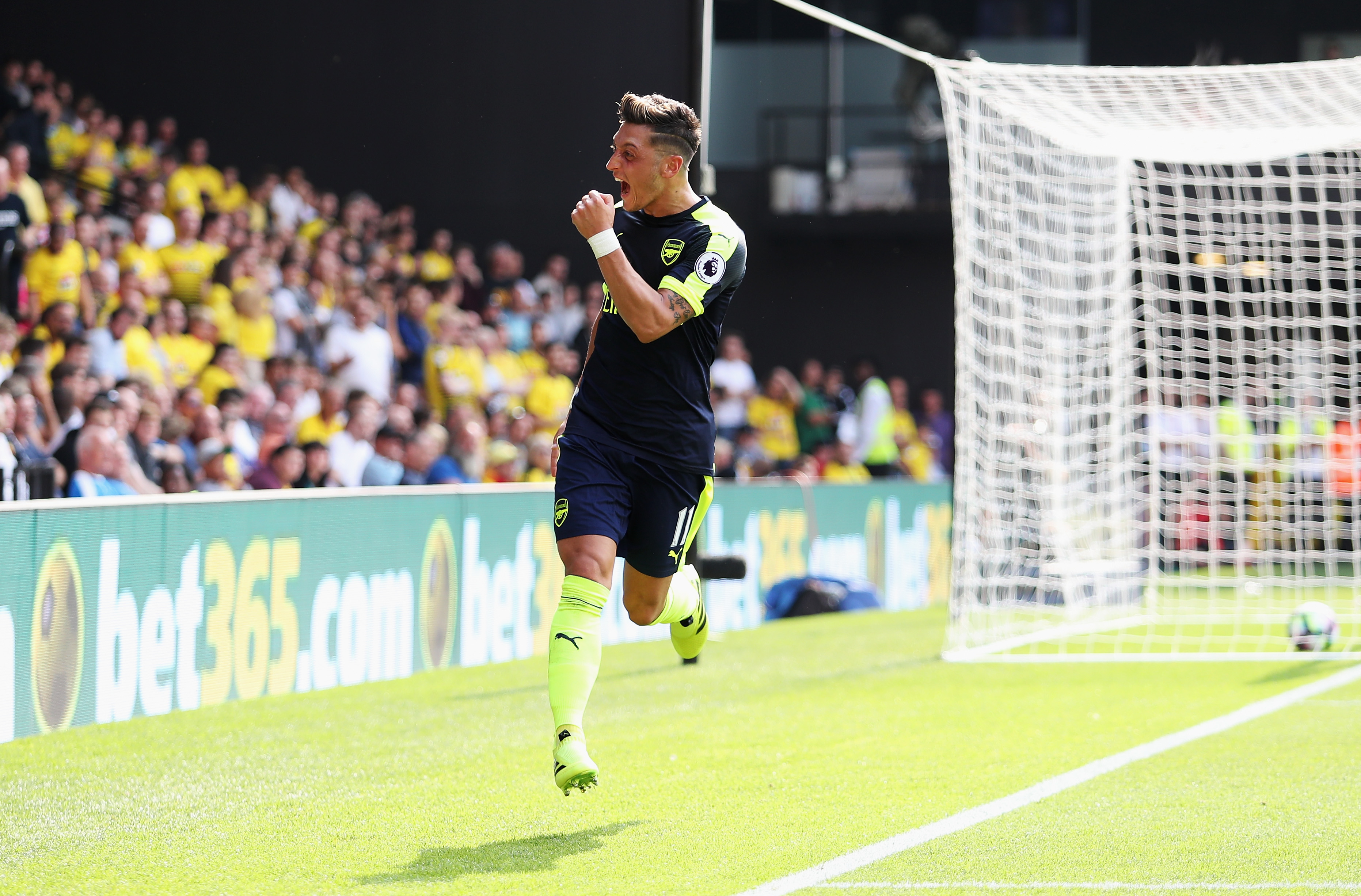 Arsenal and Mesut Ozil are set to resume contract talks. It is imperative that the negotiations run smoothly with only two years left on his current deal.
Keeping hold of star players has been an issue that has plagued Arsenal over the last decade. From the departures of Patrick Viera and Thierry Henry as the remnants of that great invincible side departed to the more recent exits of Cesc Fabregas and Robin Van Persie, the past few years has seen the Gunners relegated from European giants, a club at the very top of the food chain, to Premier League also-rans, developing but then ultimately selling the best fruits of their labour.
Much of this was due to poor handling of player contracts. Both Thierry Henry and Robin Van Persie only had a year left on their deals with the club, and consequently, when interest abounded from clubs around Europe, Arsenal had very little power in negotiations. Either they made as much money as possible from a sale or they rejected any possible deals in full knowledge that their best and most valuable asset would be able to waltz out the door in a year's time without receiving anything in return.
More from Pain in the Arsenal
The more recent additions of Mesut Ozil and Alexis Sanchez indicated a turn of the tide; Arsenal, as their financial situation improved with the increasing years removed from their move to the Emirates, became a spending club, rather than the selling, second-tier side that they had descended into.
This coming year, however, will be another crucial 12 months in determining whether Arsenal can maintain their rise towards Europe's elite in the transfer market. Both Ozil and Sanchez's contract have only two years remaining on their current deals, and having repeatedly stalled talks over the past six months, the club will resume negotiations with at least Ozil for now:
"I have a contract until 2018. We have had discussions, but they were suspended for the European Championship. I wanted to focus at this time only on the national team. Now we look to continue the negotiations."
If these talks delay and drag like Arsenal have allowed them to do with previous players in the wake of David Dein's departure, then the power in negotiations will continue to dwindle away from the club, only growing among the player's camp and prospective buying clubs.
If by next summer, a contract has not been agreed upon, then it will be extremely difficult for the Gunners to hang on to either of Sanchez or Ozil. That situation cannot be allowed to unfold, and Arsene Wenger must, however uncharacteristically, be decisive and deliberate, rather than his hesitant and resistant self.
These talks must run smoothly. It is an absolute imperative, for if Ozil and Sanchez were to leave North London, then it would be a regression back to the selling days of Van Persie and Fabregas, and I'm not sure my poor heart can take it anymore.
This article originally appeared on