Arsenal may have lost more than they gained against Chelsea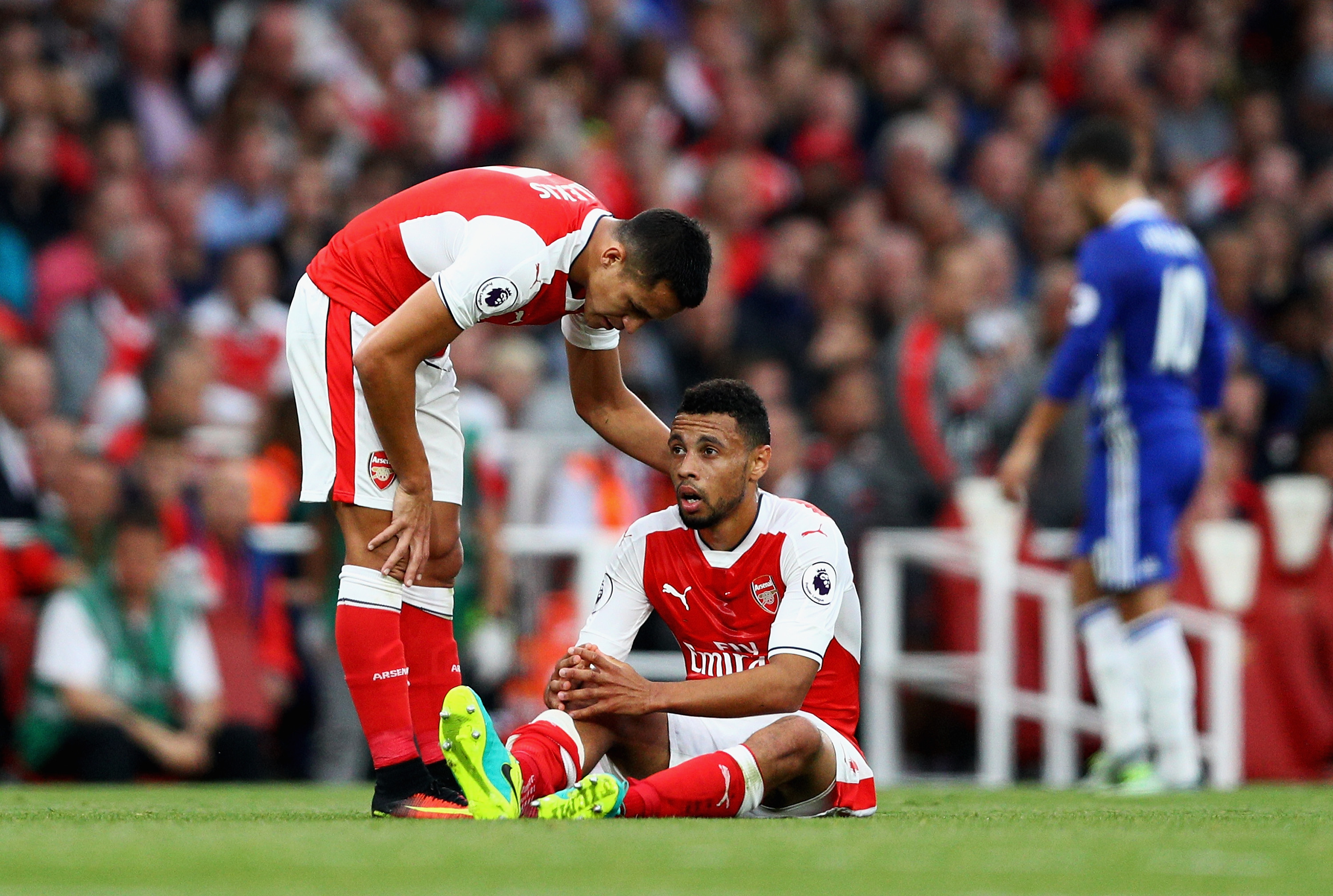 Arsenal may lose Francis Coquelin for months
Arsenal fans are still basking in the glow of the Gunners' domination of Chelsea this weekend, but it may prove to be a very costly victory. Arsene Wenger's club could lose midfield cog Francis Coquelin for an extended period of time due to the injury he suffered against the Blues.
The Daily Mail are reporting that Arsenal fear they could lose the midfielder for several months. That is the worst case scenario, but the concern is that he may have suffered a significant injury to his medial ligament. That would represent a recurrence of a previous injury that's sidelined Coquelin for significant time.
At the minimum, the midfielder will miss the club's upcoming Champions League clash with Basel and Premier League fixture against Burnley. Wenger's club should be able to navigate those two matches without Coquelin's services, but a longer absence would stress Arsenal's defensive midfield.
If the Frenchman does miss significant time it's going to force Wenger to accelerate his assimilation of Granit Xhaka into the starting XI. The Gunners' boss has tried to bring the Swiss star along slowly, but he'd lose that luxury if Coquelin's injured for an extended period of time. The club's big-money acquisition would need to come up big.
It also could force Rob Holding into an expanded role. It's worth noting he did play reasonably well to start the year, but he doesn't have a ton of Premier League experience. Again, he's a player that Wenger would prefer to bring along at a much slower pace.
Losing Coquelin for months might not be a disaster for Arsenal, but it would put a lot of pressure on an area of their squad that isn't blessed with a ton of options. All the Gunner faithful can do now is to hold their collective breath and hope that his injury isn't as bad as Arsene Wenger fears.
More from Playing for 90
This article originally appeared on