Arsenal: Mathieu Debuchy Transfer is January Bound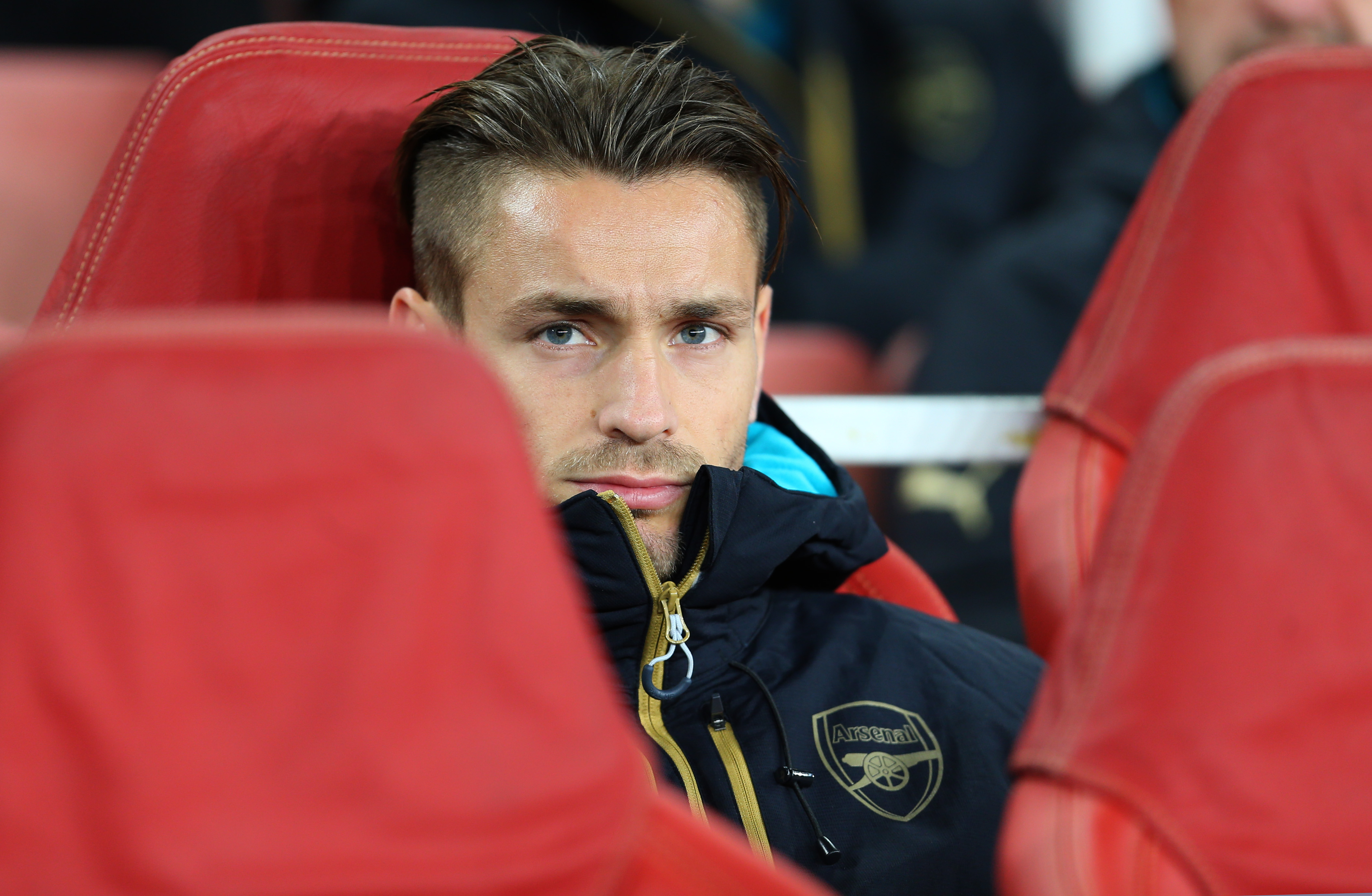 With Jenkinson recovering from a long term injury, the departure of Arsenal's defender Mathieu Debuchy is likely to be postponed to the January transfer window of 2017.
It's safe to say that Mathieu Debuchy's Arsenal career has not gone to plan. Having arrived in the summer of 2014, the Frenchman was seen as the natural replacement for the departing Bacary Sagna and his arrival was greeted with much promise from fans and pundits alike.
The early realms of his Arsenal journey were all going according to plan and he looked to be another astute purchase by Arsene Wenger. But a series of injuries hugely curtailed his development. The Frenchman would go on to lose his place to an unlikely youngster at the time: Hector Bellerin, and since then, the speeding Spaniard hasn't looked back.
While Bellerin has enjoyed a fruitful past two and a half years at Arsenal, the same cannot be said about Debuchy. Having lost his place in the Arsenal starting line-up, he went on to lose his place in the French set up as well, much to his dismay. Debuchy was confined to mostly cup appearances and even in the matches he did figure in, many accused him of not really giving 100% for the team.
Last January seemed to be the final straw for Debuchy as he publicly criticised Wenger for not allowing a loan deal to Manchester United to go through. The Frenchman left for his homeland instead, hoping that a loan to Bordeaux would give him a chance of selection for the French Euro 2016 squad (something he did not end up achieving).
Upon returning this summer, most fans assumed Bordeaux would exercise the purchase option within the loan agreement, but to our surprise he was re-integrated back into the first team. It seems Wenger wants to hold on to him for a little longer and Jenkinson's injury is the most likely reason for this.
With Calum Chambers farmed out on loan to Middlesbrough and Jenkinson's injury, the deputy options should Hector Bellerin get injured look very thin indeed. Would Debuchy have also departed, this would have left a gaping hole in the Arsenal squad.
More from Pain in the Arsenal
However, now that Wenger has ensured Debuchy's stay (which was probably mainly due to his current injury) the right back position looks more secure. Debuchy is likely to start in the secondary competitions such as the Capital-One Cup to afford Bellerin a rest and will provide able cover when required until the window reopens in January.
By that time Jenkinson will have recovered from his long term injury (this can never be certain though as two weeks on the treatment table at Arsenal often means two months). This will allow Debuchy to move on without affecting the depth of our squad.
This arrangement will benefit both parties. Debuchy will get his required first team minutes and the Gunners will have a younger, hungrier right back in Jenkinson to compete with Bellerin. With a combined age of 45, Arsenal looks to well stocked in the right back department for years to come.
While many fans, as well as Debuchy himself, were probably hoping for a departure this summer, keeping him till January is in the best interests of the club and is the correct decision by Arsene Wenger.
This article originally appeared on