Arsenal: Lucas Perez Trailblazing For Andriy Yarmolenko?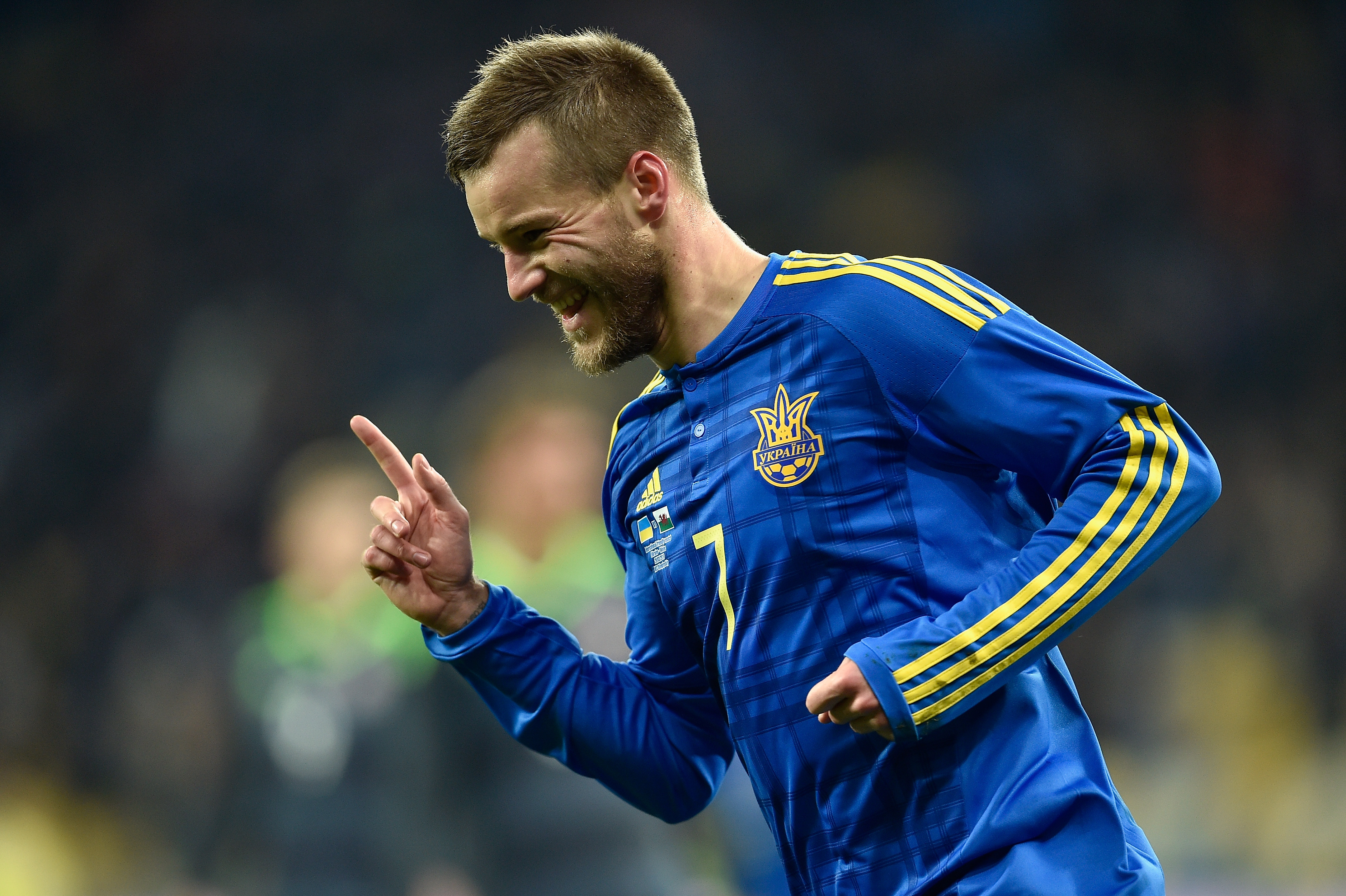 Arsenal's newest striker Lucas Perez has attributed his time in Ukraine as the major step to where he is. Is Andriy Yarmolenko next?
Arsenal signed Lucas after he had bounced around across various leagues, never seeming to latch on. While there are still questions about his viability as a top-tier attacker, there is a clear curve where his career caught on. That 'catching on' happened in the Ukraine, during his time at Karpaty Lviv.
Lucas himself highlighted that it was in Ukraine that he got his start with regular playing time, but all it did was make him hungrier for a bigger stage – La Liga or the Premier League. He spent three years in the Ukraine and attributes it to the start of him becoming the athlete he is today.
While the situation isn't the exact same as with Andriy Yarmolenko, there are similarities. Namely, that Yarmolenko has tasted regular playing time, but now he undoubtedly wants to take that talent to the next level, namely the Premier League, as was indicated in the summer transfer window.
While Arsenal passed on Yarmolenko these past couple windows because of his price tag that flirted with £30m, Lucas could give us a very good indication of whether or not Yarmolenko is worth the investment.
Lucas scored 14 goals in 51 appearances while in the Ukraine, which equates to .27 goals per appearance. That was as a winger, which is obviously the same position that Yarmolenko plays. Yarmolenko, on the other hand, has scored 83 goals in 200 appearances (as of writing) which amounts to .41 goals per appearance.
Not too bad. Plus, Yarmolenko has been their longer and, at 26, he has growing yet to accomplish.
We don't know what the return on Lucas will be yet, but if he were to catch on and start scoring the goals we expect from him, then maybe it will serve as a proper indication that Yarmolenko is worth the sizable investment that would be required. Albeit, with some time to acclimate.
More from Pain in the Arsenal
Plus, Arsenal may have a need for wingers soon, with Joel Campbell eternally out of favor, Serge Gnabry ridiculously sold, the Ox failing to catch on and Walcott seemingly on his last leg. Internal solutions can only account for so much. Eventually we have to consider external options to solve that void opposite Alexis and Yarmolenko may be a solid option.
This year, the Ukrainian already has two goals in his first three games. And while he is a winger by trade, many think he has the traits to be a striker as well, and given Lucas' late switch from winger to striker, perhaps he can prove to be vital in another step in Yarmolenko's Arsenal future. We all know how much Wenger loves to make his wingers strikers, after all.
However, with a contract that lasts until 2020, the price is not going to drop much. Still, Wenger has shown that he will spend on the right candidate.
This article originally appeared on