Arsenal: Lucas Perez A Major Question Against Nottingham Forest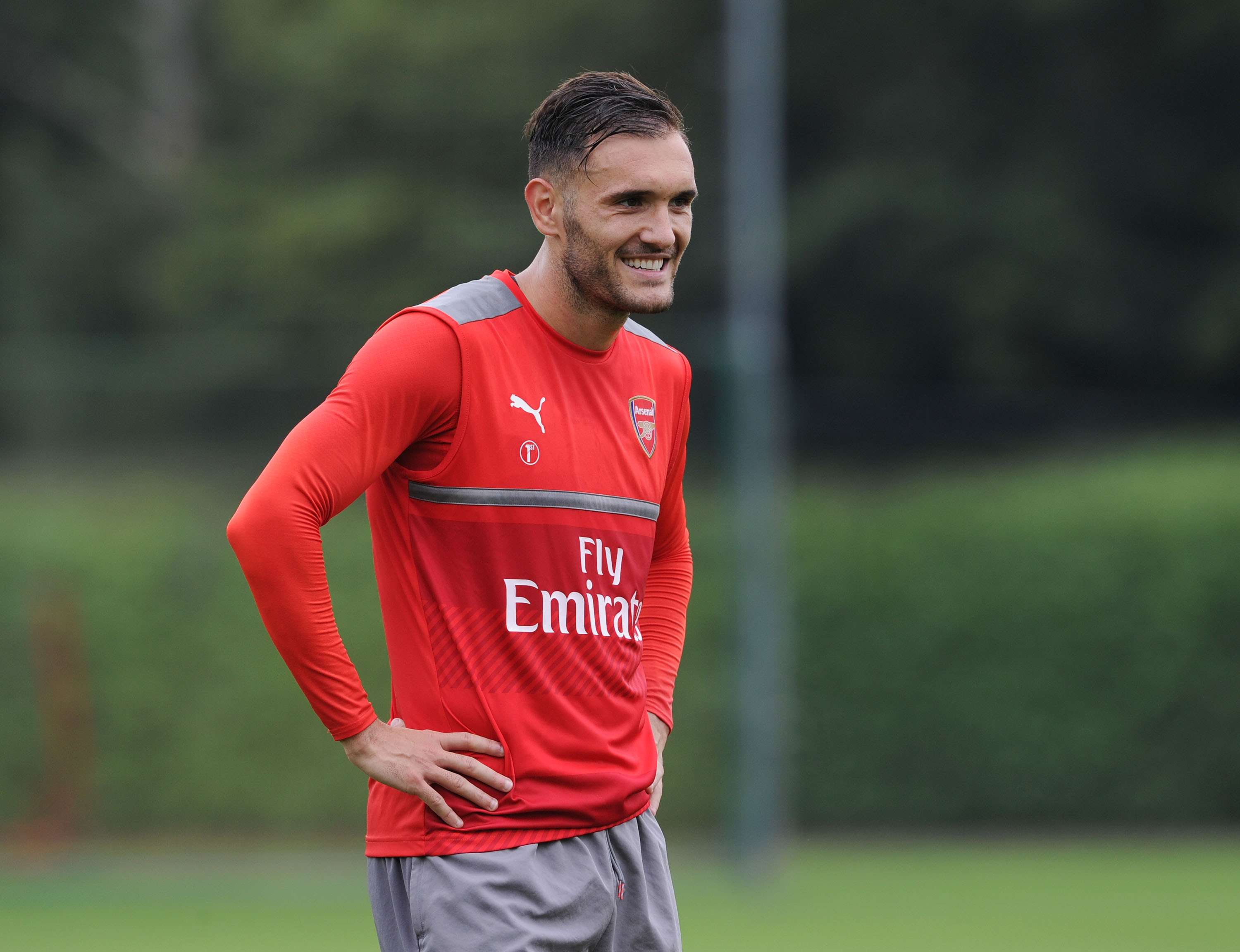 Arsenal look to be giving Lucas Perez his second start as a Gunner against Nottingham Forest and for his sake, he better impress.
With options galore, the League Cup will give Arsenal a fantastic opportunity to give guys that are lower on the their respective totem poles some much-needed playing time. It's definitely a good possibility that we will see guys like Jeff Reine-Adelaide and his companions.
Rob Holding will also likely make his way back into the starting XI, which will certainly be a welcome sight, as he did impress so much while his brief tenure as a regular starter lasted.
The big question comes up front, however. With the League Cup being the lesser of the four competitions, there is no way that Giroud, who isn't even healthy, or Alexis will be near the pitch. That means that responsibilities will fall to either Lucas Perez or Chuba Akpom.
And that is where the major questions come into play. It should go to Chuba Akpom. He needs playing time to justify hanging around with the first team this year and if not in the League Cup, then when? He deserves his shot to lead the line as he wasn't exactly awful in the preseason.
No In-Editor Preview for 120 Sports Videos
Video Details
ID: 201312844
Source: 120 Sports
But unfortunately for Akpom, new boy Lucas also desperately needs playing time if he is ever going to acclimate to the toils of English football. He is supposed to be making his claim to be included in the Arsenal starting XI, but he isn't going to get that chance any time soon in the Premier League. Not with Alexis showing up strong against Hull City and Giroud set to return from his toe injury soon.
Lucas is caught in a sort of purgatory where there is no room in the first team for him to make a claim, but the reserve team already has a striker – a much younger one, at that – in need of playing time.
More from Pain in the Arsenal
The Spaniard could play out wide, but that isn't why he was brought over and it wouldn't do much to help his claim of being an EPL striker. Plus, Reine-Adelaide and Chris Willock will both be clamoring to be out wide too, especially with the level of competition being rather low.
So where is Lucas? Where does he fit in? I covered a couple of days ago that he was seemingly an outsider now, but it's not like there is an easy solution. To bump Akpom off of lower competitions like this will lead to questions over whether Akpom will ever develop.
As for me, I say you start Akpom. I want to see what Lucas can do, but if Akpom is going to develop into a bonafide striker, he needs these lower competitions.
It leaves Lucas in a pickle, but hey, at least we have depth now.
This article originally appeared on