Arsenal: Jose Mourinho Situation Has Reached Pathetic Landmark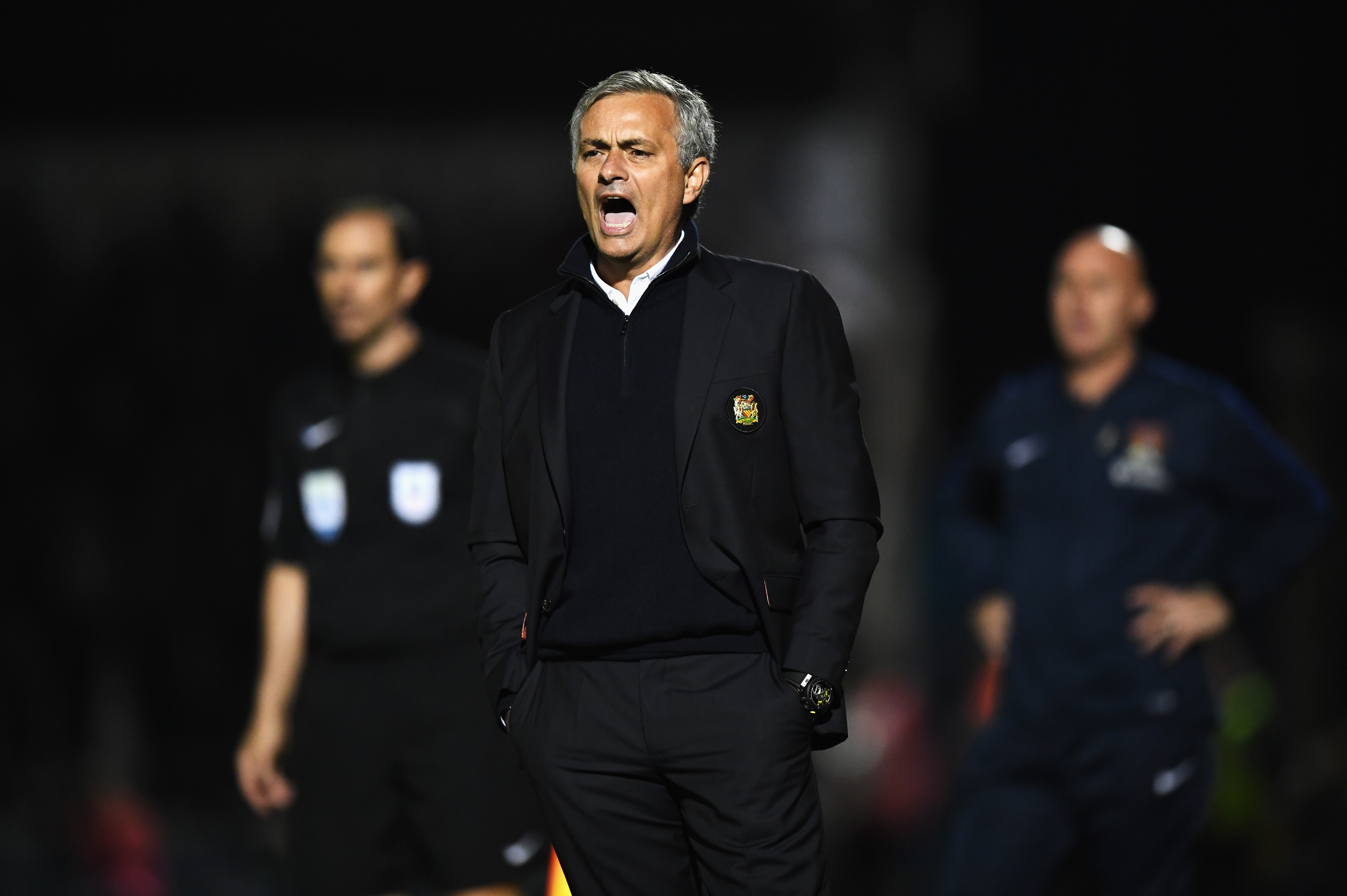 Arsenal and Chelsea don't get along, but that is mainly because of Jose Mourinho. Now, the Special One's situation has reached a pathetic landmark.
The fiery rivalry between Arsene Wenger and Jose Mourinho will go down as one of the most tense managerial rivalries in the history of the game. It has led to a high degree of, for lack of a better word, 'hatred' between Arsenal and Chelsea, and now between Arsenal and Manchester United.
While rivalries will always possess that hatred, there is also usually a mutual respect as well. Wenger and Sir Alex Ferguson never hated each other, despite how intense their rivalry became.
The Special One and Le Prof will probably never be at that level of respect, if they ever reach any level whatsoever. And that is solely because of the Portuguese side of the rivalry.
You see, Jose Mourinho has released a book (he can write?) and one part of his lengthy prose relating to Wenger has marked a particularly pathetic landmark in this rivalry. Mourinho said, in regards to Wenger criticizing the Juan Mata transfer, that he wanted to 'break Wenger's face'.
Like I said, a new, pathetic low. At no point in this managerial rivalry has there ever been any threats of physical harm. It should never come to that. These are two professionals, two of the best, who have found very different versions of success. Clashing philosophies should not lead to "I will break your face".
For instance, even if our dear Chelsea brethren at FanSided, Pride of London, lashed out at my writing style, I would never feel inclined to break their faces.
More from Pain in the Arsenal
It's pathetic and I don't think I'm out of line by suggesting that Mourinho should seek counseling. His obsession with Wenger has only worsened over the years to the point that he looks for excuses to lash out at Le Prof, even when he is not the subject of the conversation at all.
Meanwhile, on Wenger's end, he is still the embodiment of professionalism and respect. When asked about this particular book, Wenger said something along the lines of "I just want to focus on the game tomorrow and respecting everyone".
Although he did go on to say that he would not be reading the Special One's book. Hard to blame him.
It's sad, really. Wenger isn't perfect, we know that. We saw him push Mourinho and, while it was glorious, it probably wasn't the most respectful thin to do. But since then, Wenger has resumed his air of respect while Mourinho has worsened.
Someone give Mourinho a hug, or something. That'd be a start.
This article originally appeared on