Arsenal: Jack Wilshere Contract Extension So Far From The Plot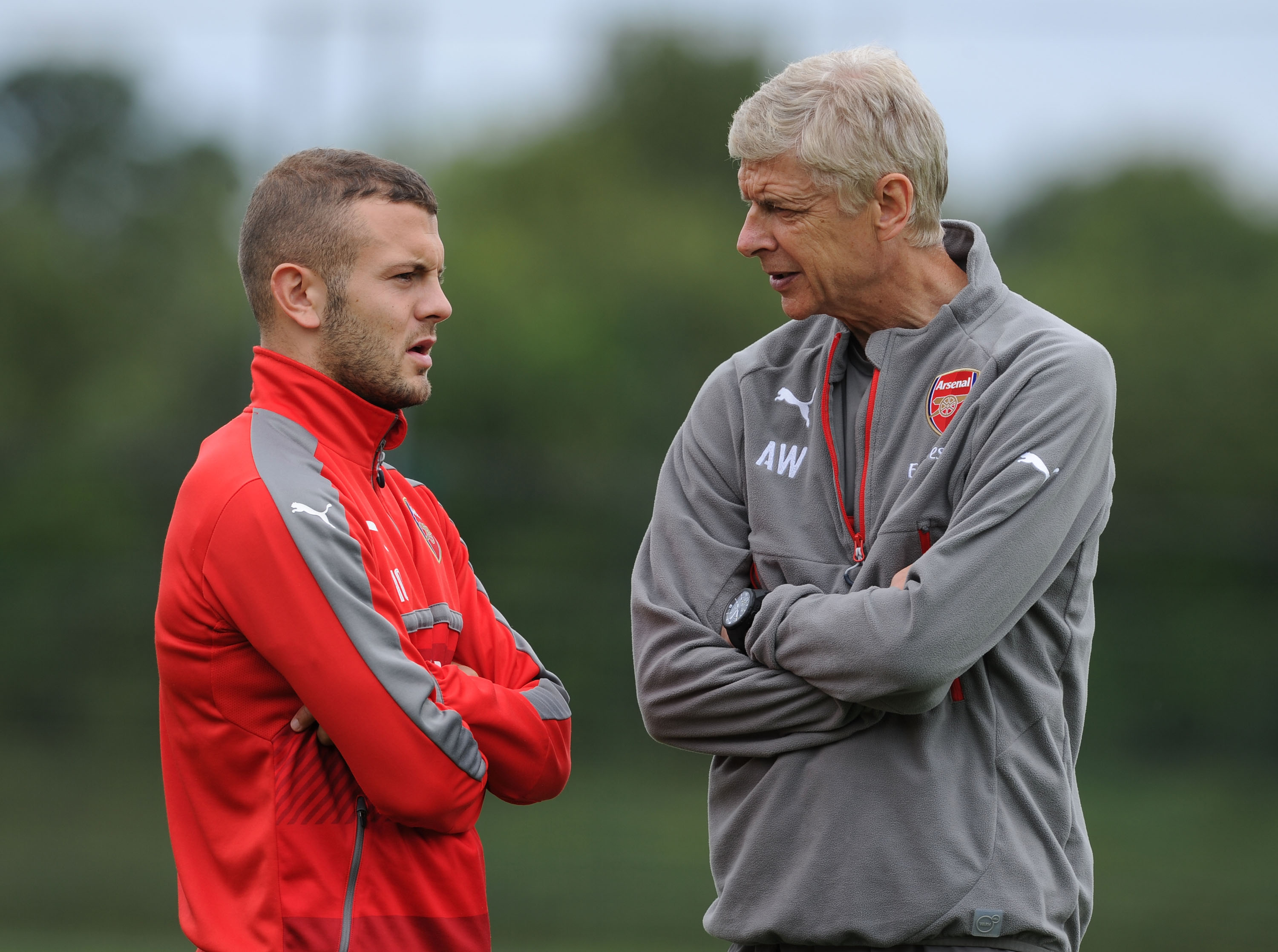 Arsenal are reportedly looking to open up contract negotiations with Jack Wilshere while he's away with Bournemouth. Isn't that a bit premature?
You'd think that any news regarding Arsenal making contract talks with one of their players would be good news at this point. With Mesut Ozil, Alexis Sanchez, Laurent Koscielny and arguably even Aaron Ramsey needing a new deal, negotiations will have to happen.
However, according to the reports that are surfacing, it's none of those four that are speaking with the club about an extension. In fact, that man in discussion isn't even with Arsenal at the moment.
That's right, according to the Sun, Arsenal are looking to add another three years to Jack Wilshere's contract, which is set to expire in 2018. While no concrete information is known about whether this is actually happening, the concept of it seems a tad bit premature and completely off the plot.
As in, Wilshere has just left the club for the first time since 2010. We have to wonder what it was about his exit that would prompt new contract talks.
Wilshere made a 45 minute appearance for Bournemouth against AC Milan and looked as good as we've ever seen him, but to pin a new contract on that is completely irrational. Until we see him actually latch on at Bournemouth and put together a streak of several weeks/months in good form, a contract should be nowhere near the conversation.
I wouldn't call Wilshere dead weight, because it's not like he is in control of his own injuries, but he has never been able to stay healthy and if a contract really is in the works, at least give him some time to acclimate at Bournemouth before springing a new deal on him.
More from Pain in the Arsenal
Perhaps the loan move was a test. Maybe Arsenal wanted to see if Jack would really take a bold step out of his comfort zone en route to a brief exit and, if so, they would reward him. It seems a bit silly, but so does the idea of giving him a new contract at all.
There is no rush here. Wilshere's loyalty has never been doubted. There is no questioning where his heart lies. Rumors have sprung up around his name but none have ever been believable. There is no taking Wilshere from us.
So what's the purpose of the new contract? To reconfirm his loyalty? To make sure he is, yet again, a part of the future? There are other priorities at hand here and Wilshere's future at the club should not be at the forefront.
Then again, they are just rumors, so let's just assume that is all they will be. At least for a few more months.
This article originally appeared on