Arsenal hope to see Chelsea start Cesc Fabregas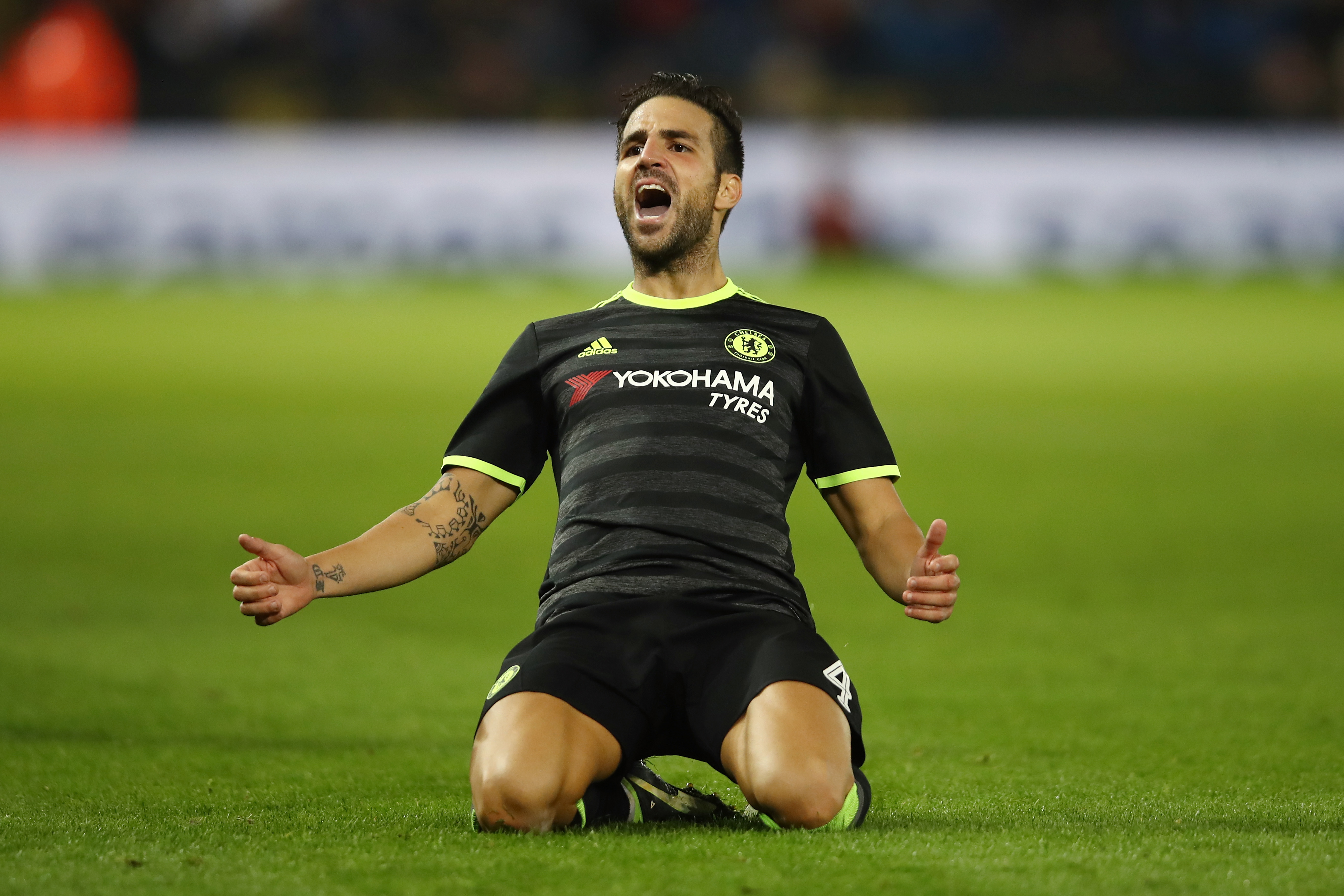 The Arsenal attack can thrive against Cesc Fabregas
There's been an awful lot of chatter this week about how Cesc Fabregas may be set to make his return to the Chelsea starting XI this weekend. If he does get the nod against Arsenal, expect the Gunners to celebrate Antonio Conte's decision.
The rationale from the Chelsea perspective is that Fabregas can provide some much-needed balance in their midfield. To be sure, Fabregas can be deadly when he's given sufficient time and space on the ball. The problem for Conte is, that Fabregas can't create that sort of space at this point in his career.
The real challenge with selecting Fabregas is that he's almost useless on the defensive end of the pitch. It's never been the Spaniard's strong suit, but that part of his game has gotten worse with age. If he starts against Arsenal tomorrow, the Gunner attack is going to make him look like a turnstile.
Just imagine, for a moment, Fabregas attempting to track back against the likes of Theo Walcott, Alexis Sanchez or Alex Iwobi. It would be a mismatch of epic proportions. The former Arsenal star just lacks the requisite athleticism to play in this sort of match.
Instead, Chelsea should make sure that both N'Golo Kante and Nemanja Matic feature heavily in their starting XI. They're going to need their defensive steel to cope with Arsene Wenger's attack. It doesn't mean they need to start a completely negative lineup against the Gunners, but trotting Fabregas out there would be much too naive.
Optimistic Chelsea fans might argue that their club have the ability to control the possession against Arsenal. As a result, playing Fabregas could be to the Blues' advantage. He can, after all, spray the ball around the pitch effectively.
I'll admit that line of thinking could be spot on against some opponents, but not against Arsenal. They're simply too athletic, and fast, in the midfield to risk playing the slow-footed Fabregas.
Some Chelsea fans may celebrate if they see Cesc Fabregas' name in tomorrow's starting XI. If it happens they certainly won't be alone. Everyone at Arsenal will be cheering right along with them.
This article originally appeared on