Arsenal: Hector Bellerin exit is a serious possibility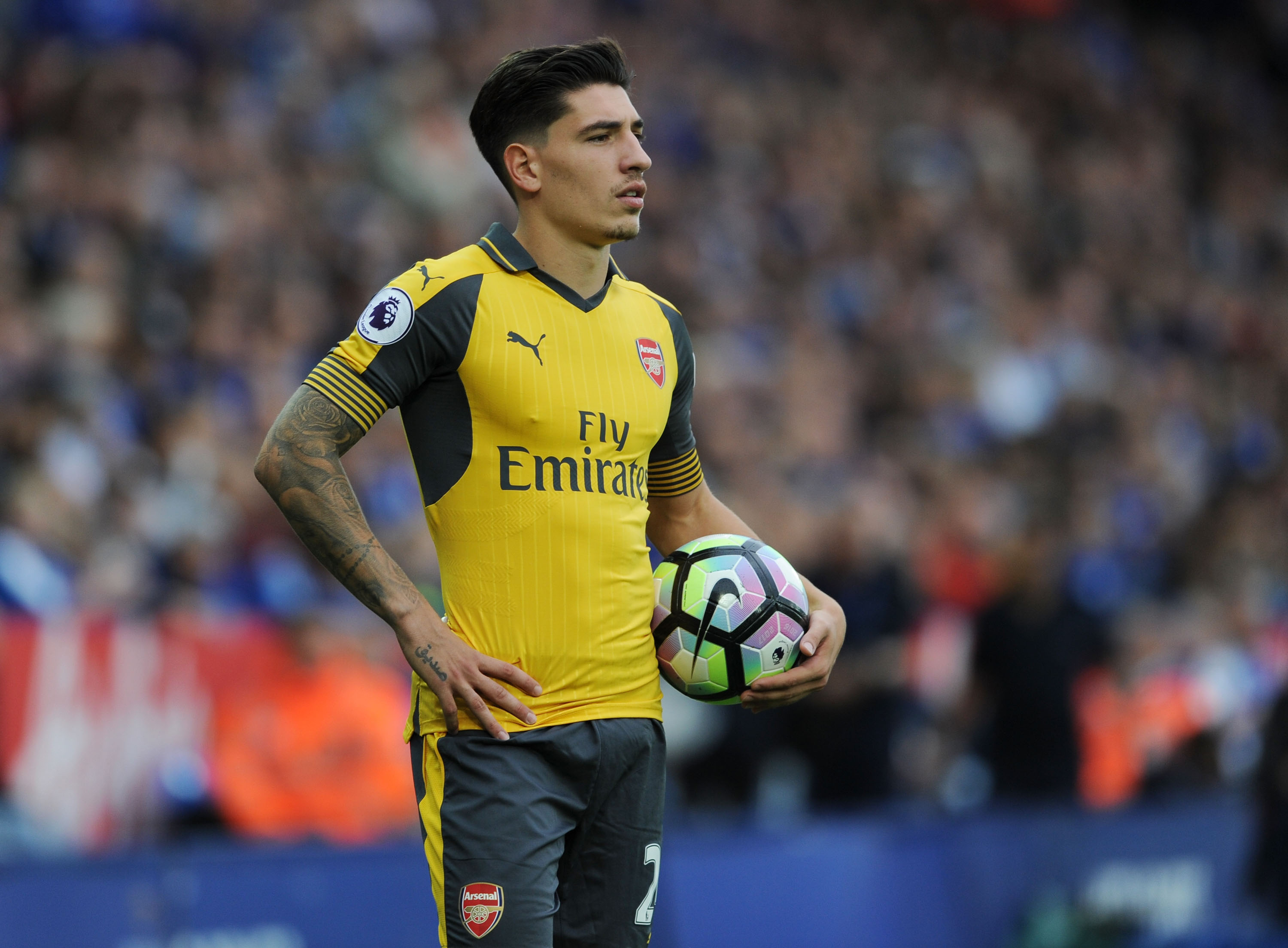 Hector Bellerin is being increasingly linked with a move away from Arsenal, with Barcelona and Manchester City once again being mentioned.
Hector Bellerin is a target for both Barcelona and Manchester City, according to the Daily Mail. Barcelona and City wanted to sign Bellerin in the summer, but will now return for the Arsenal right back in January, and then in the summer if necessary.
Bellerin has been in talks with Arsenal over a new contract for a while, but is yet to agree terms on a fresh deal. Bellerin has a contract until 2019, so there's no danger of the Spaniard being able to leave for a reduced price any time soon.
But the longer Bellerin goes without signing, the more encouragement it will give clubs like Barcelona and Manchester City. If the 21-year-old signs a new deal swiftly, without any drama, that ends the speculation immediately. It depends what Bellerin really wants deep down.
Want your voice heard? Join the We Are Hooligans team!
No In-Editor Preview for 120 Sports Videos
Video Details
ID: 201312844
Source: 120 Sports
Bellerin was born in Barcelona and was in the Barca academy up until five years ago, when he left home for Arsenal. The move turned out well for Bellerin with the Spaniard breaking into the Gunners' first team and now being among the best right backs in the world.
More from We Are Hooligans
But how much does Bellerin miss home? Does he at all? These are some of the key questions that need answering. There will obviously be an emotional tie there, but how strong it is will be a deciding factor. Bellerin does not seem like the type who is pining for a move back to Spain or is homesick in any way.
Barcelona is Barcelona, however. You don't need to be from Catalonia to be taken by the idea of playing for the Spanish champions. Barcelona clearly represent a very real danger to Arsenal's hopes of keeping their young star. As do City.
People can say only money would take Bellerin to the Etihad. But if Bellerin was to say he thinks he will win more trophies playing under Pep Guardiola in Manchester than he would at the Emirates, there couldn't really be any arguments.
If Bellerin went to, for example, Liverpool, then it would be different. But not City. There's surely a strong possibility that Bellerin just might want to work under Guardiola, and, also, reunite with Mikel Arteta once again. It would be foolish to think otherwise.
Get the FanSided App
Bellerin and Arteta were reportedly close during their time at Arsenal together, and Arteta's presence at City is surely a further boost to their pitch for the right back. Again, it all comes down to what Bellerin really wants, though. What are his priorities?
He can sign a new contract at Arsenal tomorrow, if he wants to. He could of signed one last month if he really wanted to. The longer the situation drags on, the more worrying it gets. Barcelona and City are not small obstacles in Arsenal's way.
They are two big clubs who can both offer Bellerin very attractive proposals. Bellerin, however, perhaps owes Arsenal after the break they have given him. Would he have received the same opportunity at Barca or City?
There's so much to consider that every possibility is open right now and nothing is guaranteed. The Bellerin saga already feels like it's set to rumble on and on throughout the season. But the longer it does continue for, the more worrying the situation gets for Arsenal fans.
The more real the possibility gets of Bellerin being lured away.
This article originally appeared on