Arsenal: Granit Xhaka Omission Becoming Troublesome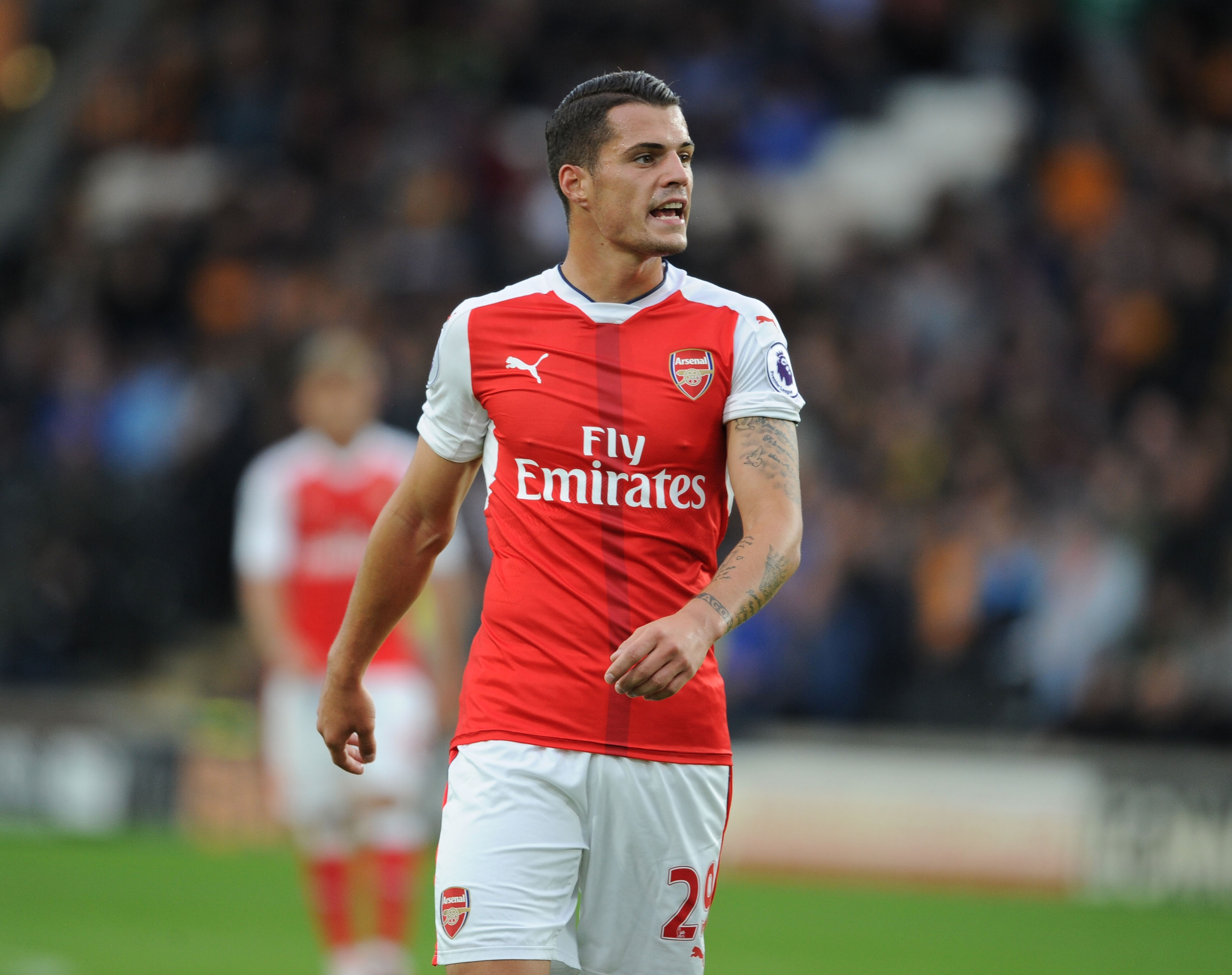 For the third consecutive match in a row, Arsenal's £35 million man Granit Xhaka has started on the bench; a troublesome trend from Arsene Wenger.
When, all the way back before the start of the summer, Arsenal signed Granit Xhaka for a reported fee of £35 million, there was an overriding feeling that he would become the physical anchorman that the midfield has been missing since the departures of Patrick Viera and Gilberto Silva.
While six games is not enough to judge a career, if told before the start of the season that Xhaka would be benched for three consecutive matches including the Champions League opener against Paris Saint-Germain, few would have been so accepting of such a statement. And yet, that is exactly how the Swiss international's early career in North London has unfolded.
More from Pain in the Arsenal
His repeated omission is becoming an increasing concern, as much for what it says about Arsene Wenger's ability to judge players in the transfer market as it does about his team selection. Wenger, himself, in his pre-match press conference before the weekend's 4-1 thrashing of Hull City, asked for patience with his new midfield toy:
"He has the stature, he has the power, he has the strength. What we want is to use that in a very efficient way. We are in September, we started in August so it's one month. Many players take time to get into the team, but he will do that without any problem. I personally prefer him as a box-to-box player, because he has the engine, he has the power, he has the long pass. He likes to come deep and distribute the game, but he has the engine to have the impact with his runs."
It is, however, difficult to believe such words given his recent actions. The line 'many players take time to get into the team, but he will do that without any problem' is especially concerning. As of now, Xhaka is, at least in Wenger's eyes, not good enough to get in this Arsenal side, being kept out by the perfectly acceptable, though far from spectacular, duo of Francis Coquelin and Santi Cazorla.
That is not the issue. The issue comes in spending £35 million on a player who is having little to no impact on the first team squad (yes, I'm aware he came off the bench and scored a screamer, but that does not warrant the outlay).
Xhaka may well just not be as good as everyone first thought, or Wenger may be telling the truth in asking for patience. Either way, some form of positive news needs to happen soon. Very rarely do Arsenal pay more than £30 million for a player, and when fellow big name addition Shkodran Mustafi is slotted straight into the starting lineup without any hesitation, Xhaka's continued absence is becoming a concern.
This article originally appeared on