Arsenal: Giroud's Return To Fitness Timely To Save Starting Role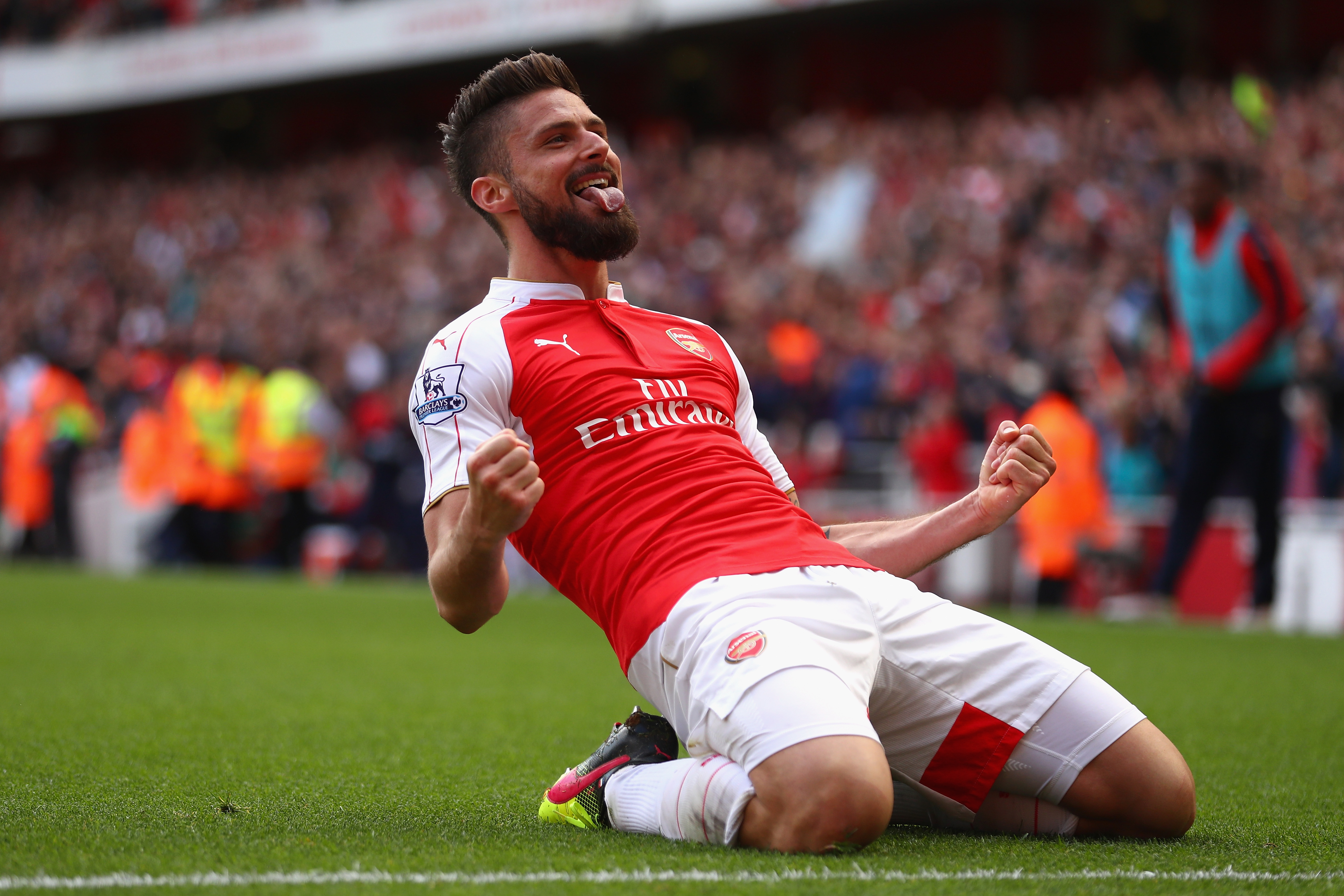 Arsenal's Olivier Giroud is back to full fitness. It is a timely return as his starting role is under threat from Lucas Perez and Alexis Sanchez.
With new additions comes selection headaches. These problems are always good to have as it is indicative of having a deep and strong squad, but that does not mean they are nonetheless difficult. One such position of uncertainty is at centre-forward, where Arsenal's longtime number one man, Olivier Giroud, is set to return to fitness just in time to stave off the competition.
Speaking during the international break where Giroud is with his French national, the centre-forward who is yet to start a game this season due to fatigue from an extended break after the European Championships earlier in the summer, stated that he is back to full fitness:
More from Pain in the Arsenal
"It is down to a lack of training since I got back from holiday. It if had been a priority, the manager would have asked me to come back sooner. That wasn't the case. Don't worry, everything is fine. I'm used to people doubting me. Since the start of my career, it has been the same. Maybe I need that so I don't get too comfortable but between last season and the Euros, I've got no reason to doubt myself."
It is a timely return as an upturn in form for Alexis Sanchez and the recent addition of Lucas Perez had laid claim to Giroud's centre-forward throne. Over the past year or so, Wenger has tended to start a pacier forward, rather than the more physical but definitely slower Giroud. Perhaps that is an indication of a change in philosophy, but it certainly spells trouble for the Frenchman's game time.
Sanchez had struggled in the lone striker role throughout the preseason and the first couple of game this season, but against Watford, deployed in a freer role, he was back to his brilliant best, roaming wide, dropping deep, finding space and exploiting to great effect. Perez similarly, relies on sharp movement and quick play to cause problems, a very different style to that of Giroud.
If Wenger proceeds to employ a faster strikeforce with a focus on speed rather than possession, then Giroud's starting position could well come under threat. His return to fitness, then, is a timely one, as, if either Sanchez continues to impress as the lone striker or Perez comes in and hits the ground running, then Giroud could find himself down the pecking order.
I still expect Giroud to start on Saturday against Southampton, but there is more competition for his place now than there ever has been. Wenger's seemingly changing philosophy only adds to the uncertainty of Giroud's position, and the 29 year old will be made to work to keep his place in the starting XI.
This article originally appeared on