Arsenal: Does Lucas Perez Addition Indicate Tactical Shift?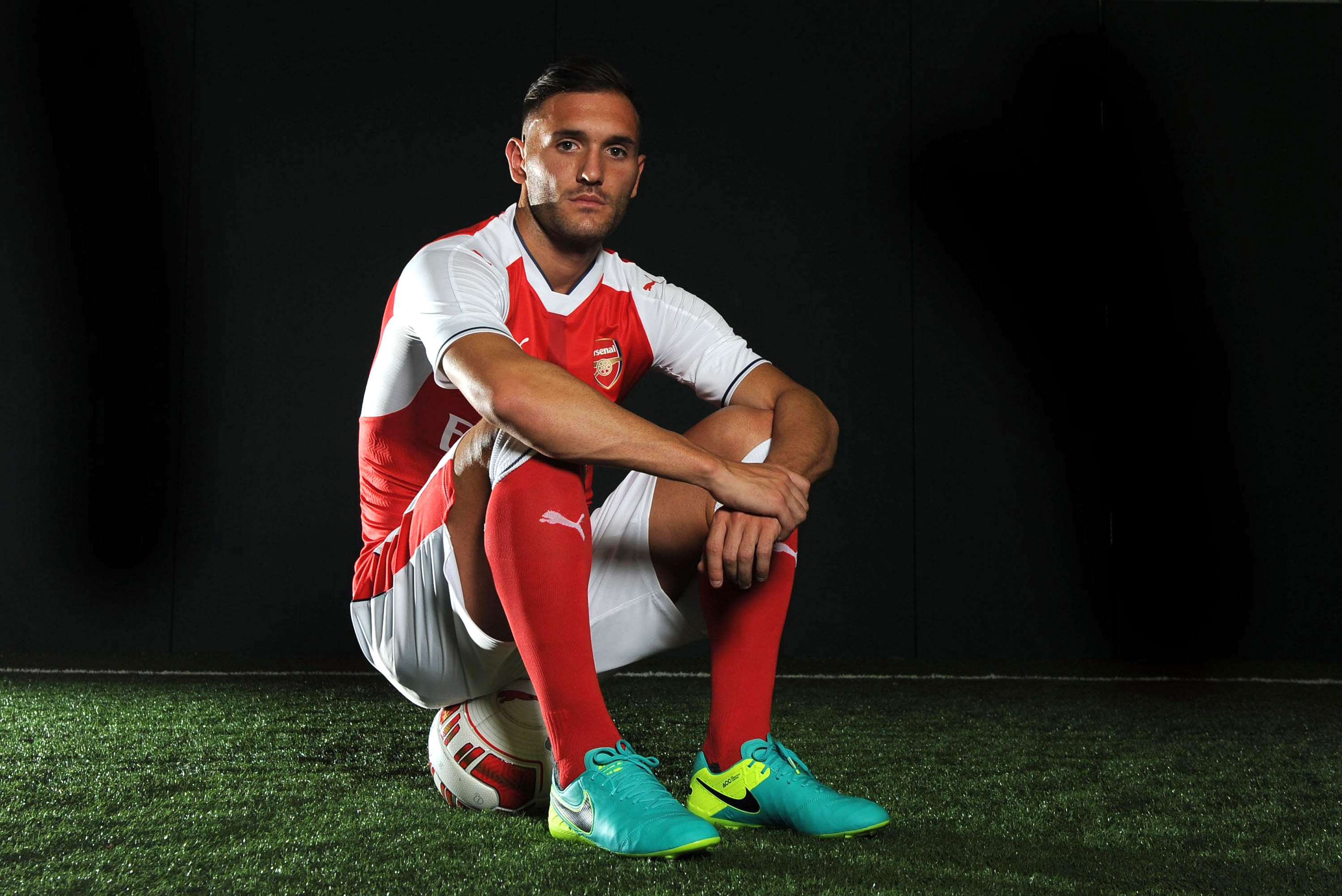 Arsene Wenger satisfied the calls of the Arsenal faithful for a striker in Lucas Perez. Could that mean a tactical shift at the expense of Olivier Giroud?
In the glory years, Arsene Wenger employed a 4-4-2 system with two strikers, most famously, the great Thierry Henry and Dennis Bergkamp duo. However, as football has developed and the makeup of Arsenal's squad has changed, Wenger has chosen to adapt a 4-2-3-1 system which leaves space for only one centre-forward.
That striker in the past has been Emmanuel Adebayor, Robin Van Persie and most recently Olivier Giroud, all bigger, stronger, powerful players, relying on their touch and technique to drop deep, hold up play and bring others into play, rather than spin in behind and threaten the back four with through balls and passes over the top.
More from Pain in the Arsenal
Giroud, in particular, is limited in his style. While he is an excellent target man, outstanding in the air and good with his feet, he does simply does not have the athletic ability to run the channels. Previously, Wenger has been more than happy to tailor the style of the team to Giroud's qualities, however, his team selection and transfer activity over the past year perhaps indicate a changing philosophy.
There were times last season where Giroud was dropped in favour of a pacier forward, a Theo Walcott or Danny Welbeck. Having the speed up front certainly opened up space for the likes of Mesut Ozil and Santi Cazorla to work in and Arsenal as a whole looked a far more dangerous side. Furthermore, Alexis Sanchez has started that campaign as the central striker, and while Giroud professes that he will be back in the starting XI and was only dropped due to fatigue, against Watford, Wenger's side once again showed their potency with a pacy front man.
Perhaps then, the addition of Lucas Perez, a striker who came of age last year at Depotivo La Coruna scoring 17 goals by playing on the shoulder of the last man, is not simply a solution to the issue of depth, but an indication that Wenger is shifting once more his tactical philosophy, preferring a quicker centre-forward in favour of the more laboured but aerially dominant Giroud.
Whether that is the case or not remains to be seen. Nonetheless, the option for Wenger to drop Giroud if he suffers from yet another poor run of form and switch up his system is there and given his tendency to prefer a pacy centre-forward in the past year – at least when such options are not taken away from him due to injury – Perez could quickly find himself as the number Gunners' striker.
The tactical versatility that Arsenal now have, thanks to the vastly different threats that Perez and Giroud cause, is a huge weapon for Wenger to use throughout the season. Expect to see a heavy dose of rotation between the two as Wenger perhaps begins to alter his preferred tactics once again.
This article originally appeared on