Arsenal: Did Wenger Wait Too Long For Alexis Sanchez Shift?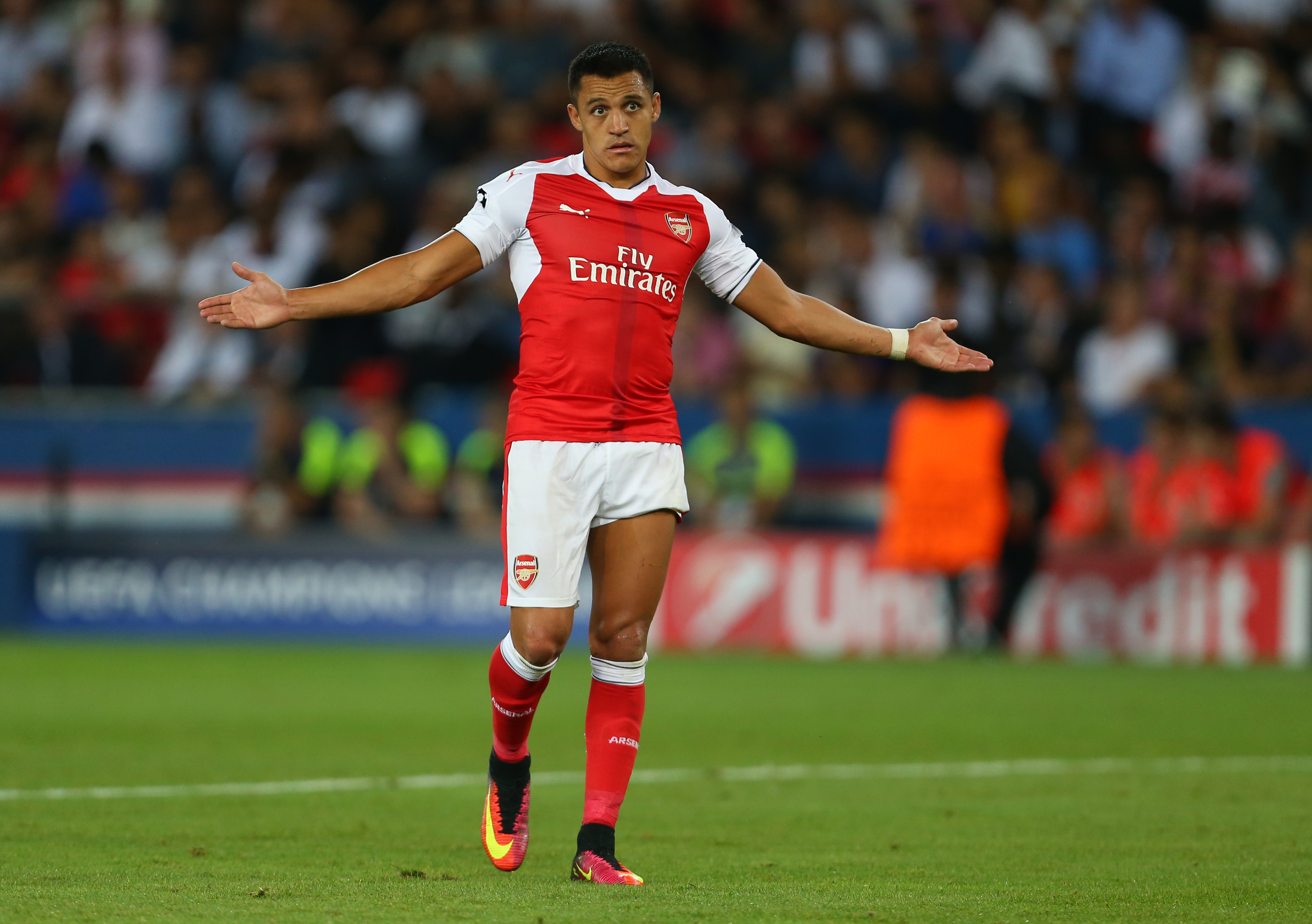 It's clear now that Arsenal is in good hands with Alexis up front. So now we have to begin to wonder if we actually waited too long to move him.
Arsenal seems to have found a successful recipe for putting Alexis at the front of the formation. There's no way around the comparisons. It's very similar to what Luis Suarez did at Liverpool and what Sergio Aguero continues to do at Manchester City.
These South American strikers are very similar in their abilities. I still don't think that they have similar mind sets, but that kind of thing can be overcome. The important thing is the ability and the finishing. And they all have that.
So maybe Wenger was right. Maybe Alexis can become our version of these two prolific strikers.
Assuming he can, and I hate to look at it from such a cynical standpoint, but I must ask – did we wait too long?
Alexis has always been that prolific attacking goal scorer, no matter where he plays and in what format. It's always been his very essence. Wenger did make a brief attempt to let Alexis play striker early in his career at Arsenal but he was clearly unimpressed and scrapped the idea immediately.
That seemed to be the end of it, but here we are, banking on Alexis's abilities up front. I never thought, after naysaying this plan so much in the past few weeks, that I'd be here today, debating if we shouldn't have made the switch sooner.
For instance, why was Walcott given the chance instead of Alexis? Why is Giroud being scrapped now for Alexis when he could have been competing with him all along?
More from Pain in the Arsenal
The easiest answer I can wrap my head around is that Wenger has not been able to truly harness Alexis's abilities up until recently. Le Prof was pretty confident in his assessment not long ago that he has now found a way to harness Alexis's abilities. He wants to see him tracking back less and focusing his efforts going towards the opposing goal.
It is very likely that it took Wenger this long to truly grasp how to get through to Alexis in this regard. The Chilean is a very confident player who is used to doing just about everything for Chile. He has it embedded in his mind that there is no off switch.
That is a positive trait to have, but Wenger's desire to focus that – or funnel it, if you will – towards one specific task makes sense. Doing 'everything' when you're not playing every day for Barcelona or on international duty is far less taxing than doing 'everything' for Arsenal.
There we go, I have laid out my theory for why we are only now witnessing what Alexis can truly do as a striker. What do you think? Was it an over-reliance on Giroud? A lack of supporting personnel? Leave your theories below.
This article originally appeared on