Arsenal: Can We Please Give Up With Stupid James Rodriguez Rumours?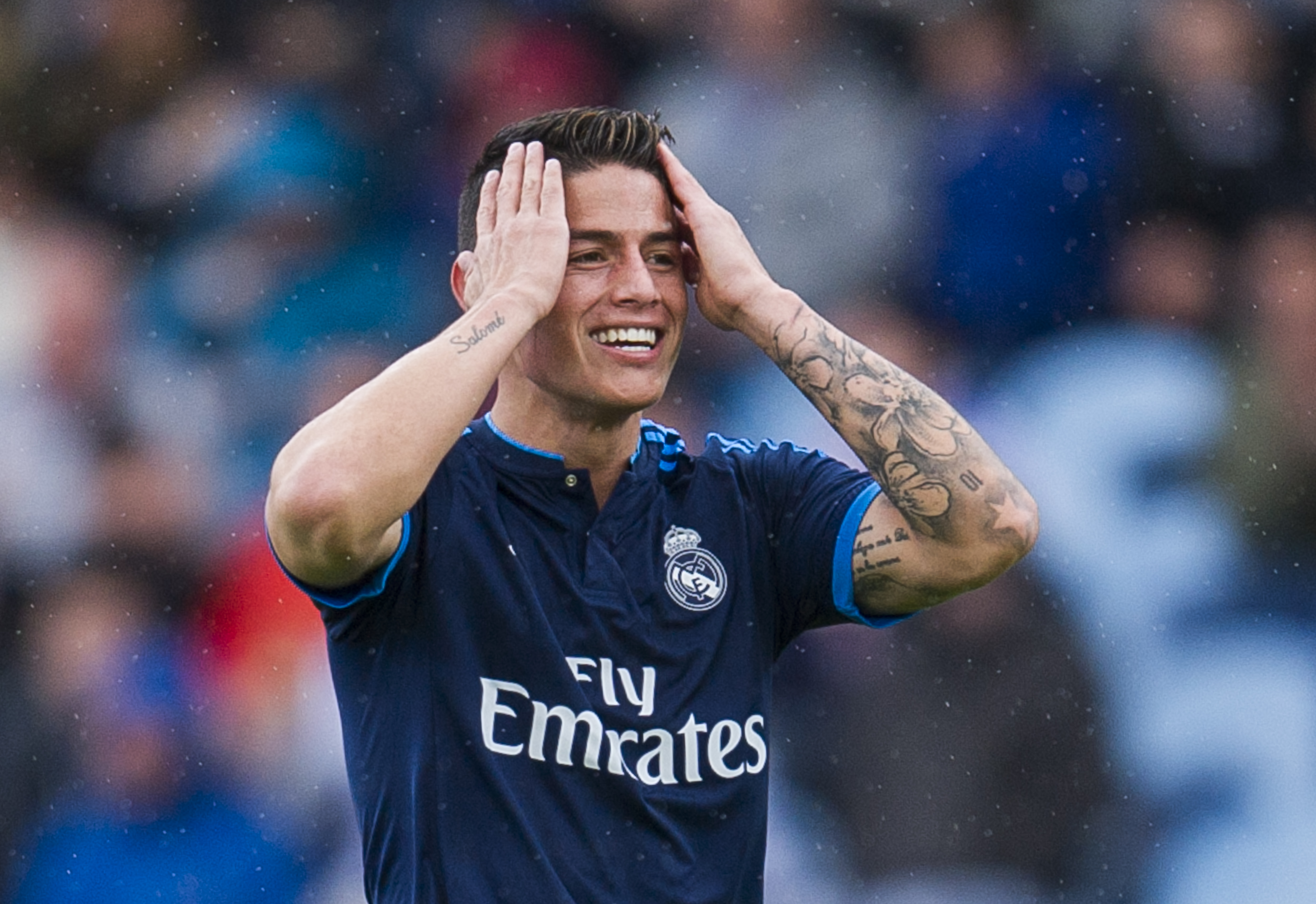 Arsenal are once again linked with a ridiculous move for Real Madrid star James Rodriguez. Can we please give up on such fantastical and stupid reports?
The transfer window is shut, but that does not mean that the transfer rumour mill has closed for business. After some of the most ridiculous rumours that I have ever had the pleasure of reading, including Arsenal's apparent deadline day loan move for Daniel Sturridge, there is one lingering report that is simply not true.
According to reports in Spain, Real Madrid star James Rodriguez is unhappy at the club having only enjoyed very limited playing time with Spanish giants thanks to the form of Luka Modric and Toni Kroos. So far, nothing too surprising.
More from Pain in the Arsenal
Apparently, though, unhappy star and Arsenal transfer target go together like Pie and mash and with Rodriguez being unhappy, that means that the Gunners must definitely be in for him, right? I mean, does anyone actually believe that Arsene Wenger, the man who is notoriously stingy with his cash, is going to shell out on an underperforming galactico at a position that is a strength of the current squad?
And lets not kid ourselves and think that Rodriguez is a bargain. He'll be the best part of £60 million plus, by far and away Arsenal's record signing, and all for a player who can't get a game at another European giant. Stinks of rip off to me, and you know how Wenger hates getting ripped off.
There is nothing more satisfying to Wenger than getting value for money. He's the man you see snooping at the back of the supermarket, waiting for a stale loaf of bread for 5p, rather than spend 50p on a warm, freshly baked baguette.
So, when such rumours surface that Wenger is interested in bringing in James Rodriguez can we, as a right-minded, sensible, grounded fanbase simply ignore them, please?
Wenger simply isn't going to sign a superstar player like Rodriguez – certainly not an overpriced superstar at least – with Wenger at the club. These rumours are utter tosh and that's a disgrace to utter tosh.
This article originally appeared on