Arsenal: Aubameyang Reports Highlight Crazy Transfer Rumour Mill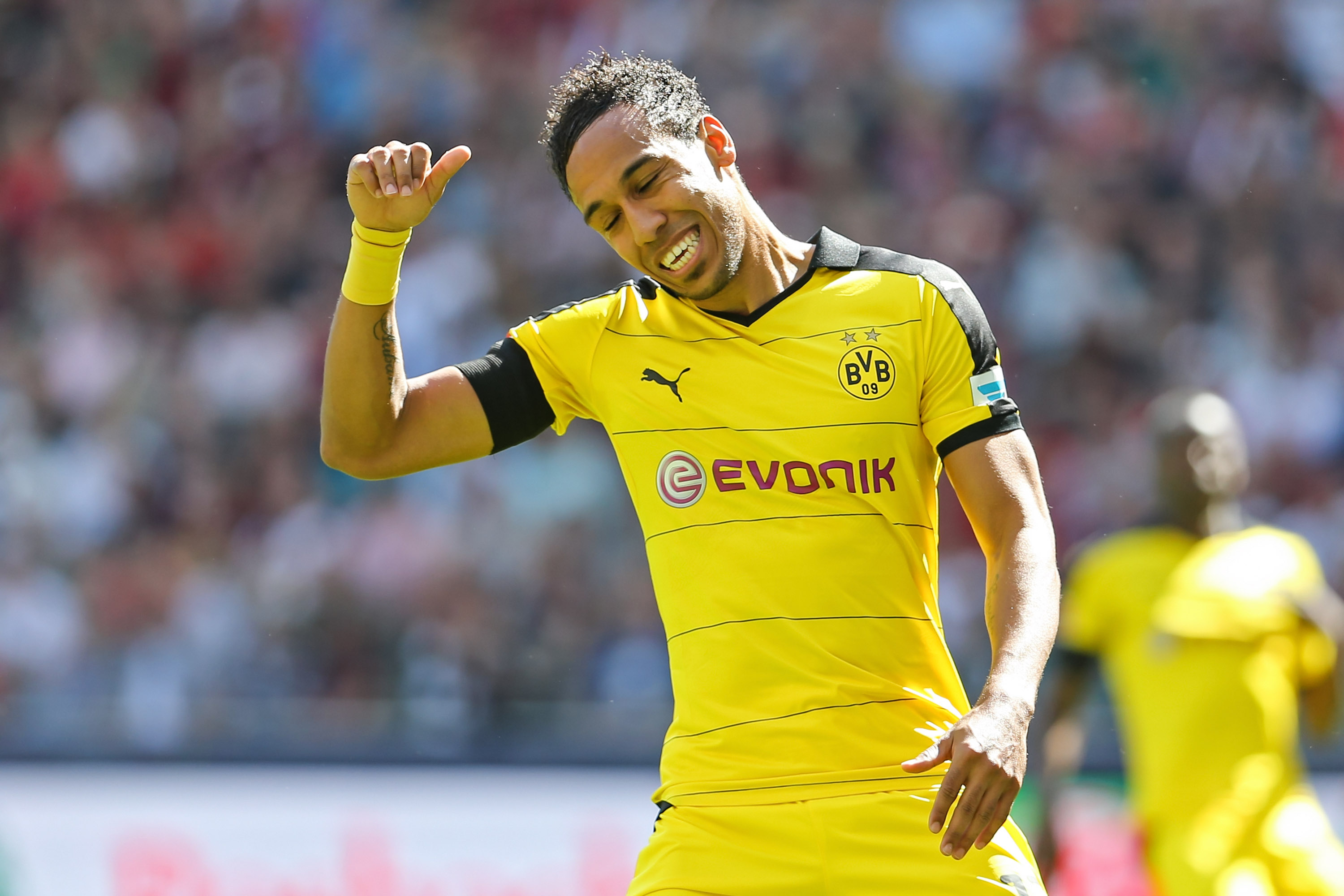 Arsenal reportedly made a £52 million bid for Pierre-Emerick Aubameyang last January. Such reports highlight the crazy nature of the transfer rumour mill.
The transfer window is an ever-growing beast, throwing up increasingly grotesque rumours that are becoming more and more difficult to believe. My personal favourite from the summer was a last-gasp loan move for Daniel Sturridge from a striker-needy Arsenal after he was seen sat unhappy on the bench during Liverpool's 1-1 draw with Spurs.
The report hardly made any noise whatsoever it was so unbelievable and after the recent – very recent at that stage – of Lucas Perez for £17 million, the man who was expected to be the solution to the Gunners' striking problems, it would have been a surprise if anyone genuinely believed the rumours.
More from Pain in the Arsenal
Now, though, even Sturridge may well have been outdone by another star striker.
Pierre-Emerick Aubameyang has been repeatedly linked with a move to the Emirates throughout his time at Borussia Dortmund, although any reports have been vague at best, very rarely giving any specific details about a possible deal. That is until now.
Apparently – and that is the operative word in this sentence – Arsene Wenger had a £52 million bid for Aubameyang rejected last weekend. The same report also stated that Dortmund were wanting a deal in the range of £85 million. I know.
Firstly, Arsenal were probably extremely tentatively interested in Aubameyang, but that's about as far as it went. As soon as the valuation of the Gabon international skyrockets to astronomical figures, the Gunners would immediately detract from any possible deal. To then claim that a £52 million bid was made is just plain ridiculous and highlights the growing craziness of the transfer rumour mill.
I have vented my frustrations with the transfer window recently and these Aubameyang reports simply reinforce my anger. There is a lack of clarity in the transfer window, with reports mired by agent speak, smoke and mirrors from managers and players and the futile hopes of fans hanging on to the slight possibility that their team are set to sign the next superstar.
The reports that Aubameyang was apparently the man that Wenger saw as him as his new superstar are nothing short of fanatical, indicating the ridiculous nature of the modern day transfer rumour mill.
This article originally appeared on