Arsenal: Arsene Wenger Learning From Aaron Ramsey Mistake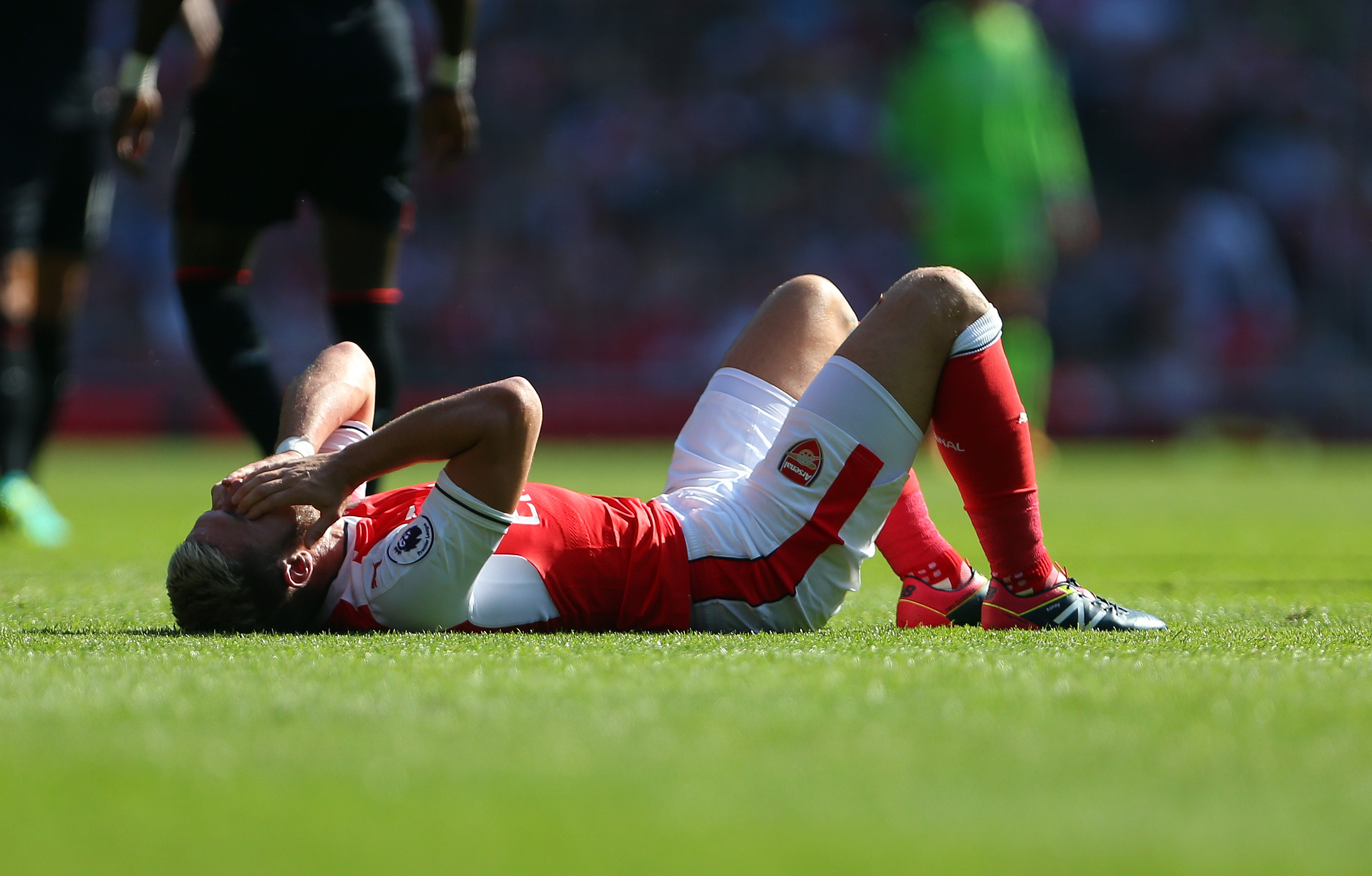 Arsene Wenger will not risk Aaron Ramsey when Arsenal face Southampton this Saturday, indicating that he has learned from past mistakes.
The whole point of having a squad of players is so that, when injuries come, they can be handled by rotating in other players without the team having any setbacks as a result. There is a better way of dealing with injuries, however, one that Arsenal under Arsene Wenger have failed to undertake.
It is far more effective for a club to be proactive in dealing with injuries, consistently resting and rotating them rather than reacting to the injuries that come their way. Wenger has been consistently stubborn in his resistance to rotate when his starting XI are fit and it has cost player's their fitness in the long-term.
More from Pain in the Arsenal
He has also been known to rush players back from injury before they're ready. Such an example occurred against Liverpool on the opening weekend of the Premier League season when Wenger prematurely selected an unfit Aaron Ramsey to play. The decision was the wrong one, Ramsey looked short of fitness and sharpness during the game, before breaking down with a hamstring injury that has kept him out of contention since then.
The initial prognosis from Wenger stated that Ramsey would return after the international break, but he is set to delay his return in an effort to prolong his stay in the first team. This decision can be taken because of the increased options available to Wenger after the return of Mesut Ozil and Olivier Giroud as well as the addition of Lucas Perez in the closing days of the transfer window.
It is also an indication that, after many years of making the same mistakes regarding player's fitness and availability, Wenger is finally learning from his mistakes. He is willing to be patient rather naive in his management of his players.
Such careful protection is particularly important with a player such as Aaron Ramsey given his history record. The Welshman has struggled for fitness for many years, including a horrific leg break at the hands of a Ryan Shawcross tackle six years ago, and it is vital that Wenger handles a fragile player like Ramsey with extreme care.
Wenger has struggled with handling injuries throughout his tenure at the Emirates. However, his most recent decision to rest Ramsey for another week, giving him ample time to rest and recover, perhaps suggests that he is willing to adjust his ancient actions of years gone by.
This article originally appeared on